Sep 9, 2021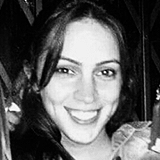 Sarah Elizabeth
ClearSale SVP Weighs in on Boston Gift Card Fraud Case
Earlier this month, NBC10 Boston covered a story about a local woman who was the victim of gift card fraud.
Ashley Pirez of Worcester, Massachusetts, bought an Apple computer with Apple gift cards earlier in 2021 but then decided to return it. Apple refunded her purchase and sent her three gift cards totaling $589.
When she tried to use them weeks later, Pirez discovered the balances were all zero.
They had been redeemed, but not by Pirez – by a fraudster.
And despite Pirez's repeated requests, Apple was unwilling to offer a refund because there was no way for Pirez to prove that she wasn't the one who had used the gift cards. Her money was gone.
To gain some insight on the issue of gift card fraud, NBC10 Boston interviewed ClearSale Senior Vice President, David Fletcher, who shared what all merchants offering physical or virtual gift cards should know.
Gift Card Fraud Is a Problem for All Merchants




"Every merchant has this issue. Scammers target both e-gift cards and physical gift cards by stealing account and pin numbers before the cards are sold."

- David Fletcher, SVP, ClearSale
According to Fletcher, fraudsters commonly use a tool that allows them to remove the scratch-off section hiding the unique card number. They can then replace it with a sticker that makes the card look untouched.
From there, the fraudster performs daily checks on the gift card numbers they've stolen. Once one of those cards has been purchased and activated at the cash register, it's only a matter of hours or even minutes before the fraudster realizes they have a valid card in hand – and they waste no time from there.
Gift Cards Are Like Cash
Gift cards are popular with fraudsters because they are anonymous, untraceable, and act like digital cash. Converting gift cards into merchandise is easy. Especially during the holiday season when gift cards are handed out like candy – that's prime time for fraudsters to strike.

How Fraudsters Steal Online Gift Cards
How do fraudsters access gift card security data? Bots, hacks, and malware.
"Fraudsters are able to create these bots that look for buzzwords, so as emails are coming in, they typically look for things such as 'gift card,' 'balance,' 'banking,' receipts, anything like that will get flagged and they will get their information," said Fletcher.




"Ultimately, what happens is that gift card gets emailed, and as soon as it arrives, a fraudster grabs the number to use and sell within the next hour or two. That's how fast it happens."

- David Fletcher, SVP, ClearSale

Common Gift Card Fraud Tactics
Fraudsters have gotten creative with their tactics, which range from traditional fraud to elaborate schemes.
The most common tactic is the tried and true card-not-present fraud. Fraudsters use stolen account data to buy gift cards online. Sometimes they even have enough information on the victim to take the grift a step further and ask for a refund or exchange for the gift card, which initiates a chargeback for the merchant.
Account takeovers lead to gift card fraud – where fraudsters use stolen accounts to buy gift cards online and redeem them for cash or products. Other tactics include hacking into loyalty accounts to convert points to digital gift cards.
How Can Merchants Protect Themselves From Gift Card Fraud?
Merchants can prevent gift card fraud with a few tactics of their own.
Track gift card data from purchase to redemption:

This allows you to flag unusual behavior such as instant activation and use.

Consider gift card location:

If your gift cards are behind the counter or in a highly visible place, that can prevent fraudsters from noting down their numbers (and checking them every day to see if they've been activated).

Be wary of employee fraud:

Gift card fraud can be an inside job. Merchants need to cross-check gift card fraud with their employee activity to look for fraud flags.

Delay card activation:

This prevents fraudsters from activating a card before their transaction is complete. Make activation the very last step.

Protect your data:

Make sure data security protocols are up-to-date and your systems are protected against hackers and malware.
Gift card fraud is common, but merchants can protect themselves and their customers from falling victim. The key is to detect gift card fraud and internal fraud, while improving data security.
To learn more about how ClearSale helps online retailers with fraud protection and prevention solutions, contact us. One of our analysists will be happy to help.
To watch the full segment and read the article, visit NBC10 Boston here: https://www.nbcboston.com/investigations/consumer/nbc-boston-responds/worcester-woman-stuck-with-gift-cards-that-have-no-value/2460465/