Mar 13, 2017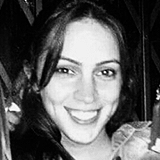 Sarah Elizabeth
How User-Friendly Is Your Mobile Storefront?
Smartphones are transforming all aspects of our daily lives – including the way we shop. In fact, according to a survey by comScore and UPS, 44% of smartphone users make purchases directly on their mobile devices.
If your mobile storefront isn't intuitive and user-friendly, you're missing out on a huge opportunity for your business.
What makes an online store user-friendly? And how can you improve usability to increase your sales and profitability? Below, we outline 5 tips that will help you create a better user experience for your mobile storefront.
Keep Your Website Design Simple
A cluttered or complicated website design rarely looks good on a large computer monitor, let alone on a four to five-inch phone screen. When designing your mobile storefront, it's critical that the design is simple and to the point.
Keep text brief, and only include the most important information. Use large, clear images of your products, and make sure that your "add to cart" button is easy to locate.
Design Fast Loading Pages
It's easy to get caught up when you're adding visual content to your website pages. While image and videos are a great addition to mobile storefronts, it's important that you're mindful of how much bandwidth your visuals are using.
The key to succeeding with a mobile website is to make sure pages show up quickly for the user. According to Kissmetrics, loading time is a major contributor to page abandonment, and 47% of customers expect a web page to load in two seconds or less.
The best way to ensure that your pages load quickly is to use right-sized images while minimizing animation and video whenever possible.
Stick to the Three Click Rule
The three click rule is an unofficial rule of web design that pertains to how you set up and design your website navigation. It suggests that a user visiting your website should be able to get to any information with no more than three clicks.
This isn't always possible with mobile storefronts – especially if you have many categories of products. However, you should still do your best to make your website menu simple enough that your customers can easily find what they're looking for.
This is especially important on mobile devices. When a customer is using a device with a smaller screen, it can be incredibly frustrating to click all through multiple menus to find what they're looking for. Whenever possible, keep menus simple and easy to navigate.
Allow Customers to Create Wish Lists
In an ideal world, every customer who comes to your website would be there to make a purchase, but this isn't always the case. Sometimes, customers are still in the process of shopping around – or they may find other products they love but aren't ready to purchase.
Allowing customers to create wish lists creates a positive user experience and is a simple way to ensure they come back to your mobile storefront in the future.
Create an Easy Checkout Process
Shopping cart abandonment is a huge problem for e-commerce retailers, and the average rate at which customers abandon their cart before making a purchase is 77%.
Make sure that your checkout process is optimized for mobile. This means making it easy for customers to add products to their cart as well as enter their payment and shipping information. Remove all barriers that could prevent someone from making a purchase, such as charging surprise fees at checkout.
There are many ways you can create a user-friendly mobile storefront for your business, but the five tips above are a solid path to get started.
As you continue to make your mobile storefront more user-friendly, don't forget to test on real devices, such as a mobile phone or tablet. Take a step back and view your website from a customer's perspective, and look for even more ways that you can improve it.
If you're working to make your mobile storefront more user-friendly, the team at ClearSale can help. Contact us today to get started!