Dec 14, 2016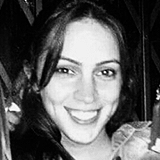 Sarah Elizabeth
How Your Shopping Cart Can Improve the Online Customer Experience
Amazon and other one-click online retailers have created high expectations when it comes to smooth checkout processes. If it's hard for your customers to complete their transactions, they may walk away from you altogether.
In fact, nearly 7 of 10 online shoppers abandon their carts. That's a big loss for consumers and merchants.
The solution lies in looking at your entire shopping process from your customers' perspective. To improve the online shopping experience, you need to understand the obstacles that might prevent a customer from completing a sale – so you can remove those obstacles and create a delightful brand moment.
What Causes Consumers to Abandon Shopping Carts?
The Baymard Institute reports that 69% of U.S. online shoppers abandoned orders in 2016 – resulting in $260 billion worth of lost orders.
The top complaints for consumers include:
Customers can't see the total order cost up front
Site requires customers to create an account
Website had errors/crashed
Customers didn't trust sharing their credit card information on the site
Unsatisfactory return policies
Not enough payment methods were offered
Notice that four of these revolve around a checkout process that is too long or complicated. Indeed, the checkout is the most critical process in making an online sale, and merchants can't afford to compromise with it.
Luckily, many of the issues customers have with the checkout process have simple back-end fixes.
Improving the Checkout Process
The PYMNTS.com Checkout Conversion Index reports that conversion rates are improving —and a speedier checkout process is a major reason why. In fact, the index's third-quarter 2016 numbers suggest average checkout times are 21 seconds faster compared with first-quarter times.
As you assess your own checkout process and create an action plan for improvements, be sure to:
Consider a single-page checkout. In one case study, a company tested a long, multistep checkout against a streamlined, single-page checkout – with impressive results. The single-page checkout definitively increased the successful completion rate, the overall site conversion rate and even (unexpectedly) the average order value.
Optimize checkout for mobile users. With 40% of all online retail sales being conducted on mobile devices, mobile-friendly checkout is essential. But just because your website is mobile-responsive doesn't mean your checkout process is. By improving navigation and increasing the size of product images, you're more likely to impress mobile users.
Offer multiple payment options. Apple Pay, PayPal — does your checkout process offer these increasingly popular ways to pay for purchases?
Allow guest checkouts. Give customers the option to submit their information to create a profile. While profiles make future purchases easier, many customers prefer the immediate speed of guest checkouts.
Show the total order cost up front. Before customers ever start the checkout process, show them their current totals (including shipping and taxes).
Eliminate excessive data fields. An easy way to streamline the checkout process is to include a checkbox where customers can indicate if the shipping address is the same as the billing address.
Choosing a Shopping Cart Extension
Choosing the right shopping cart extension may be the fastest way to implement many of these best practices. Select one that will help you reduce customer abandonment and increase conversion — but that will also be easy for you to install and customize.
When comparing extensions to use with your e-commerce site, consider whether each option …
Is a high-quality, well-tested product with a solid reputation and positive customer reviews?
Will integrate seamlessly with your e-commerce platform?
Will integrate seamlessly with your fraud management solution?
Offers comprehensive support?
Offers features like single-page checkout, the ability to disable unnecessary fields, automatic total updates, and different shipping and billing addresses?
Different e-commerce platforms may offer different solutions. For example, Magento integrates with OneStepCheckout, which serves more than 19,000 merchants and 200-plus trusted partners around the world.
Because a better user experience can result in increased sales and longer-term return visits, Clearsale has partnered with OneStepCheckout to provide a simple, secure checkout process that satisfies merchants and customers alike.
If you're ready to learn more about how the ClearSale and OneStepCheckout partnership can increase conversions, reduce cart abandonment and manage the online customer experience, contact us today. We'll help you create the best possible shopping experience for you and your customers.