Mar 7, 2017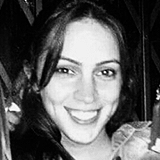 Sarah Elizabeth
Top Tips for Minimizing Shopping Cart Abandonment
Shopping cart abandonment is one of the biggest frustrations for e-commerce retailers. According to statistics from Listrak, a retail marketing firm that tracks shopping cart abandonment, the average rate at which customers abandon their cart before making a purchase is 77%.
While this statistic may sound alarming, there are ways to prevent shopping cart abandonment, and the first step involves optimizing the checkout process. Here are six ways to transform your checkout experience and turn potential customers into actual sales:
Tip #1: Build Trust
Today's customers are savvy and do their best to ensure they're protected from scams and identity theft. When they shop with an e-commerce store – especially one they've never bought from before – they want to know that they can trust the business with their credit card information.
Adding authentic security badges to your checkout page is a great way to instill confidence and reduce shopping cart abandonment.
Tip #2: Optimize for Mobile
Smartphones are becoming increasingly popular, and it's estimated that people spend more than 15 hours a week on their phone. According to a survey by analytics firm comScore and UPS, 44% of smartphone users make purchases via their mobile devices.
Optimizing your website and checkout process of mobile shoppers is critical. If customers have a hard time adding products to their cart, entering their shipping and payment information or viewing payment details, they're likely to abandon their cart before making a purchase.
Tip #3: Enable Guest Checkout
Ideally, every person who buys from your website will create an account and sign up to receive emails. While it may seem like a smart idea to require customers to create an account prior to checkout, it slows down the process and leads to more people abandoning their cart.
Eliminate this barrier by enabling a guest checkout option. You can always ask them to sign up for an account after they've already completed their purchase.
Tip #4: Eliminate Surprises
For customers, few things are worse than getting to the end of the checkout process only to find out about unexpected shipping costs.
According to a study by Forrester, 22% of customers abandon their carts because a seller didn't mention shipping costs from the beginning. Even if you don't want to offer free shipping, you can still reduce the number of people who abandon your cart due to shipping costs and unexpected charges.
Make it clear to your customers all additional charges they'll incur before they add items to their cart. Since shipping costs vary depending on a number of factors, consider adding a calculator to your website that estimates shipping costs.
Tip #5: Save Their Cart
A large majority of shoppers like to compare prices before making a final purchase decision. They go to multiple websites, add similar products to their cart and compare prices before making a final decision. This often means that a shopper closes out multiple windows while going back and forth between
To make it easy for shoppers to pick up where they left off, make sure that shopping carts are saved for a set period of time. This allows you to email customers reminding them that they've left items in their cart.
Tip #6: Offer a Variety of Payment Options
Fifty-six percent of online shoppers want to see a variety of payment options at checkout. Credit card payment options are important, and you should at the very least accept major credit cards such as Visa, MasterCard, American Express and Discover. However, other great options include PayPal, Apple Pay and Google Wallet.
Preventing shopping cart abandonment can be a challenge for e-commerce retailers. If you're struggling to understand why your customers are abandoning their cart during checkout, look at the shopping experience from their perspective. Remember – even the smallest details can make a difference between a conversion and an abandoned cart.
If you're looking for ways to optimize your checkout process and take your e-commerce store to the next level, the team at ClearSale can help. Contact us today to get started!