Oct 27, 2017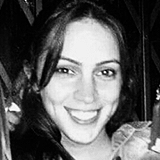 Sarah Elizabeth
Card-Not-Present Fraud Is Skyrocketing
Good news: E-commerce merchants are successfully making it easier than ever for customers to complete their online transactions. But this can come at a surprising cost: Card-not-present (CNP) fraud rates are increasing, and merchants are bearing the brunt of these losses like never before.
Below, we explore some of the data behind the rise in CNP fraud, so merchants can better understand why these changes are occurring and how they can protect themselves.
Card-not-present fraud increased by 33% from 2015 to 2016 – and will continue to rise in the near future.
Sources: IDology, Experian data
Reasons Why:
Abundance of credit card data on the black market. There were 1,093 data breaches in 2016 — a record year and a 40% increase from 2015, according to the Identity Theft Resource Center. With so much sensitive data readily available, and given the difficulty merchants face when attempting to validate a consumer's identity online, e-commerce provides fraudsters with the perfect opportunity for theft.
Chip cards have limited the opportunity for fraud in in-person transactions. The tighter security of EMV (chip) cards has decreased the rate of in-person credit card fraud. As a result, fraudsters have migrated to other, less secure commerce channels (like online sales).
U.S. merchants will lose $6.4 billion in 2018 due to card-not-present fraud, and some experts project cumulative losses will exceed $70 billion globally over the next five years.
Sources: IDology, Juniper Research
Reasons Why:
Delayed rollout of 3D Secure 2.0. Although this change will eventually shift the burden of fraud responsibility from the merchant to the card issuer, it has not fully been implemented yet – and as a result, merchants are still on the hook for most chargebacks.
Increase in in-store returns. Fraudsters are increasingly making fraudulent purchases online and returning the merchandise in a brick-and-mortar store, where identification is rarely required for returns.
By 2022, a new form of fraud called "click-and-collect" will account for a significant percentage of card-not-present fraud losses.
Source: Juniper Research
Reasons Why:
Growing demand for in-store pickups of online orders. According to a Cisco study, 44% of U.S. consumers want to be able to pick up their online purchases at a physical store. Retailers are bending over backward to meet this demand, offering in-store pickups as quickly as within an hour of purchase.
Identities are often not verified for these pickups. Customers choosing this option typically don't have to provide a shipping address, which makes it harder for the merchant to validate the transaction at the point of sale. Additionally, upon pickup, many stores don't require customers to present an ID or to re-swipe the credit card used for the purchase. This lack of security exposes merchants to higher CNP fraud levels.
How Merchants Can Combat Card-Not-Present Fraud
As consumers make more online transactions, merchants must be even more aware of their risk for CNP fraud and must take the necessary steps to prevent sophisticated fraud attacks from hitting their businesses. E-Commerce Fraud Protection
When it comes time for your business to decide on a fraud prevention solution, it's important to understand the different options available to you. To reduce the rising threat of CNP fraud, your business needs more than simple fraud filters — it needs a comprehensive managed services solution.
Learn how our multilayered approach can protect your business and help you safely grow your online sales. Talk with a ClearSale credit card fraud analyst today.