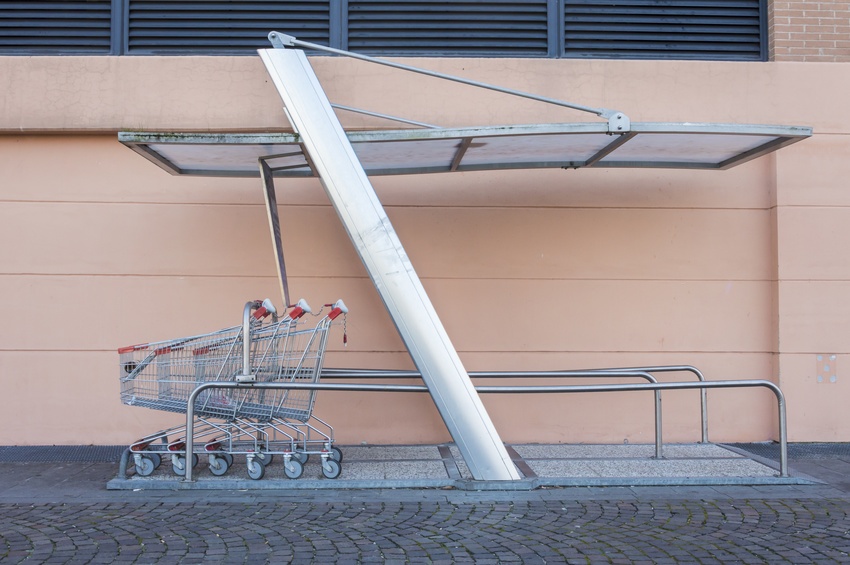 As a virtual merchant, you are likely familiar with cart abandonment. You probably have experience with customers who leave their carts and exit the store without completing their purchases.
A survey by Ve Interactive, an e-commerce solutions vendor, says that the average cart abandonment rate is 83.73%. This same survey shows that the leaders are Home Goods and Interior Design merchants, with a whopping 92% cart abandonment rate. This is followed by Electronics and Technology, with a 86% cart abandonment rate.

Customers abandon their carts for several reasons. These include the high cost of shipping, complex and lengthy registration processes, long time to deliver the goods and limited payment options. To rid your online store of these problems you must adopt a strategy and practices to reduce the number of customers likely to give up before they complete their purchase.
Below are 10 suggestions to make cart abandonment a thing of the past:
1 - Interact with your customer
Make the buying process friendlier and more interactive. Things like "You are almost there" or "We just need a bit more information" will sooth customers and reduce any anxiety they may have about registering on your website to complete the purchase.
2 - Add contact options

Contact information should be on all pages of the finalization process so that customers have a way to answer questions rather than abandon their carts. This will provide quick answers to questions or help customer solve any problem they may be facing, making it less likely that they will abandon their carts.
3 - Use a "call to action" in all steps.

You know that good CTAs have a positive impact on sales, but they also impact the finalization process. Explaining what the next step is helps keep customers focused and reduces cart abandonment. You can have different CTAs on each screen, each one with areas customers must fill out, or place them between each step in the process: "Where would you like us to ship the goods? Please give us your address."
4 - Remarketing

If you are not yet using remarketing, this is a good place to start. This tactic consists of referring to the consumer, normally in ads placed on websites they visit soon after leaving your virtual store. The idea is to bring him or her back to your website to complete the purchase. Each company develops its own strategy in this regard. For example, some might offer a discount on something the customer is interested to encourage the sale.
5 - Contact your customer

In addition to remarketing, another way to bring customers back to your online stores is to send a follow-up email reminding him or her that the purchase was not finalized. According to a blog published by Kissmetrics, a company that specializes in client information and web optimization, 65% of customers who receive an e-mail reminding them of their ward 3 to 12 hours after it has been abandoned return to the website and complete their purchase. Use this to your advantage ... reclaim your customer, all it takes is an e-mail.
6 – Inform the customer of additional costs

One of the main reasons people abandon their shopping carts is that they find out about unexpected add-on costs during the purchase. This is why you should never wait until the last minute to explain what the total cost of the transaction will be. This includes shipping. Let customers calculate shipping on the first page of their cart, or even before that. Being transparent will go a long way towards reducing cart abandonment.
7 - Make it easy to make changes to the cart

Remember that your customer can always change his/her mind and change the content of the cart at any time. Make it easy to add or remove items, change quantities or the delivery address, among others. This is one more thing that will help reduce your cart abandonment rate.
8 - Offer an exchange policy

Some consumers might not be sure they are buying the right thing, and may give up in the middle of the process for fear of regretting their purchase and having a hard time returning or exchanging it in your virtual store. Make your return policy clear in all finalization pages. Remember this must be clear and easy for customers to understand.
9 - Add instructions regarding margins of error

Make sure that if customers run into an issue with the system they get friendly and useful messages. These must fulfill two requirements: explain the error and how to solve it
10 - Display your security seals

Last but not least, is security. If a customer starts to buy something it means he or she is interested in buying something from you. However, if they have any question regarding the reliability, safety or credibility of your virtual store you will be faced with another abandoned cart. An easy way to solve this is to display seals that ensure the safety of your store and that you are protected against fraud and similar problems.
The rest is up to you! Use our hints, put them into practice and eliminate abandoned carts.