Jan 8, 2019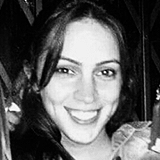 Sarah Elizabeth
Alternative Online Payment Methods We'll See More of in 2019
One of the keys to getting e-commerce right is ensuring that the consumer's shopping experience is convenient and effortless. This becomes especially important when it comes to payment. There's no worse feeling than watching potential customers abandon a nearly completed sale because your checkout process stinks.
Of course, several issues can contribute to this, from either lax or overaggressive security procedures, to a cumbersome shopping cart platform. However, a growing source of confusion is arising over alternative payment methods — especially those that cater to increasingly mobile consumers.
As financial technology rapidly evolves, it's not easy for merchants to keep pace. But alternative payment methods are expected to account for a whopping 55% of online purchases globally by 2019.
In this new retail environment that favors customized choices and out-of-the-box approaches, online retailers who stick with only the three major credit cards may soon find themselves at a disadvantage.
There are more than 200 alternative payment methods currently available globally, but here are the top six for you to consider implementing in 2019.
One of the most well-known and widely accepted online payment methods, PayPal is the gold-standard — a convenient and reliable money transfer service that many consumers and merchants alike already know and feel comfortable with. PayPal is currently available in more than 200 markets around the world, and it boasts more than 254 million active account holders.
Pros
Merchants can give customers the flexibility of paying with a credit card, connected bank account, or PayPal account. Setup is easy, and the checkout process can be customized to match your business and your brand. Customers appreciate the two-layer authentication and transaction protection PayPal offers; merchants enjoy accepting bank and credit card payments without hefty fees.
Cons
There is a growing emergence of PayPal fraud, in which customers place an order and later contest the charges — and that almost always results in a chargeback or claim for the merchant. PayPal also doesn't protect merchants who sell digital goods and other intangible purchases.
Particularly for businesses where e-commerce is driven via a mobile app, Google Pay (formerly Android Pay) and Apple Pay are worth considering. Customers still pay via credit or debit card, but card numbers aren't stored on the customer's device, and when they pay, card numbers aren't shared with merchants.
Pros
Purchases can be made with as little as a single click or touch, making for a speedy checkout process. For merchants, the entire process utilizes the existing payment infrastructure, so setup is minimal. Apple Pay alone boasts more than 250 million users, or nearly one-third of all iPhone users, demonstrating customers increasing interest in accepting this payment method.
Cons
Because these payment methods are available only to Android or iPhone phone users, or Chrome or Safari browser users, which may equate to limited reach. And these payments are still not immune to fraudsters: Cybercriminals can register stolen credit card data to their phones and use Google Pay or Apple Pay to make fraudulent purchases.
With this tool, merchants can allow shoppers to check out using information stored directly in their Amazon accounts. Customers can also set up recurring payments for subscription-based purchases. Best of all, payment processing is conducted inline, which means the customer doesn't have to leave your website to complete the payment.
Pros
Amazon Pay is relatively easy to set up and offers the type of easy-breezy customer experience you'd expect. Millions of Amazon customers are already familiar with the buying experience, so they trust using Amazon to make purchases with other merchants. More than 90,000 online merchants currently accept Amazon Pay, making it an increasingly popular payment alternative. Because there's no extra registration required for customers who already have Amazon accounts, signing up for Amazon Pay is as easy as accepting a single customer agreement.
Cons
Customers must already have an Amazon account linked to a credit card to be able to use Amazon Pay. There may be a trust issue as well. Customers may be reluctant to let Amazon be involved in so many areas of their lives — or they may be reluctant to give e-commerce merchants access to their Amazon profiles.
Both Visa and Mastercard have thrown their hats into the alternative payments ring. Both options offer consumers a single sign-on payment method that automatically inputs the customer's shipping and payment information, making the checkout process as simple and streamlined as possible.
Pros
Trust in the Visa and Mastercard names is a major advantage with both options. Configuring both payment methods is straightforward, and just about every online consumer already uses at least one of these two cards. Merchants can also offer special promotions for customers who utilize these online payment methods.
Cons
Customers need to first set up and enable the digital wallet through the Visa Checkout or Masterpass app. This means extra steps for consumers to complete and an extra login credentials for them to remember, which may confuse or irritate some.
Zelle, formerly known as clearXchange, is a peer-to-peer payment system that's backed by approximately 30 banking heavy hitters like Bank of America, Wells Fargo and Chase. Payments are directly received from and sent to the bank account of the account holder. Zelle was projected to grow by 73% in 2018, topping more than 27 million users.
Pros
Security protocols are bank-grade, meaning they are as secure as any online banking service. Plus, transfers are free and nearly instantaneous, as long as the origination and destination banks partner with Zelle.
Cons
Customers must be a member at a participating bank, and payment transfers aren't quite as real-time as merchants might like (bank transfers typically take at least 24 hours). Although it's a convenient transfer method, Zelle wasn't designed for merchant transactions; instead, it's intended only for transactions with individuals the consumer knows and trusts. For customer-initiated transactions, customers aren't covered by Zelle or the bank against fraud. Customers are, however, still covered against unauthorized transactions
The jury is still out on whether Bitcoin will ever live up to its hype as a true alternative currency. For now, the biggest question any merchant should ask is whether its customers are likely to be active in the Bitcoin realm or not.
Pros
Bitcoin offers fast, secure payments with relatively low payment processing fees. Payments are 100% irreversible, so there is no risk of chargeback or payment fraud, and bitcoin's blockchain structure makes it virtually immune to hacking risks,
Cons
Bitcoins are traded, which means the price of this cryptocurrency fluctuates — and sometimes dramatically, as 2018 showed. After starting the year at average daily prices of $14,000, Bitcoin has plummeted to below $4,000 at the end of the year. You'll need to work with a bitcoin exchange to buy, sell and trade bitcoins.
Questions to Ask Yourself
Naturally, the first step to getting started with alternative payments in 2019 is to educate yourself about what options are available to you.
To do this, consider several perspectives, including:
Which of these payments methods is your target customer most likely to use?
What e-commerce features do these methods need to support?
What security do these methods include, for both you and the customer?
What is the right number of payment methods to offer without unnecessarily complicating your checkout area?
How will you report and reconcile these alternative payment methods?
Choose a Trusted Partner
Determining which payment methods to add to your e-commerce store isn't easy. You want to select the choices that will help you grow your business without increasing your risk of fraud. That's where a trusted partner can prove invaluable. Not only will they be able to help answer some of the key questions listed above, but they can also help you make an educated decision on which methods make the most sense for your business today.
The experts at ClearSale can help you evaluate the options that will contribute to your bottom line and increase customer satisfaction — all without increasing your risk for expensive fraud and chargebacks. Contact us today to get started.