Sep 23, 2019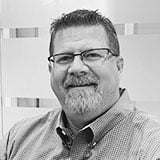 David Fletcher
Why Partner with ClearSale for Fraud Prevention?
Preventing fraud is about more than protecting revenue and your business – it's also about protecting valuable customer relationships. It's no surprise, then, that some of the biggest brands in e-commerce and more than 3,000 businesses worldwide are turning to ClearSale for their expertise and innovation.
It's true: We understand fraud like few others can, and that translates into delivering the highest approval rates to customers while helping them reduce fraud, chargebacks and false declines.
We combine advanced statistical and artificial intelligence technology with the world's largest team of specialized fraud analysts to deliver a balanced, real-world approach that we're proud to say is unlike anything else available in the market. And it's not just enterprise-level merchants who can benefit from our expertise. We deliver the same high-quality, customizable solutions to merchants of all sizes. Here's how we do it.
Simple E-Commerce Integration
ClearSale's comprehensive fraud protection solutions quickly integrate with all major e-commerce platforms via an easy-to-install plugin. After you enable the ClearSale module in your store, you're ready to start keeping track of orders on your ClearSale dashboard. Prefer a custom integration? Our client service team is ready and willing to help.
Near-Immediate Order Approvals
Thanks to advanced technology that quickly runs every incoming transaction through our proprietary statistical model, our solution can offer a fraud score almost instantly.
If that fraud score identifies the order as legitimate, we instantly approve the order. But if the score suggests the order could be fraudulent, our team of fraud analysts (the largest review team in the world) quickly analyzes the order to determine whether it can be safely approved.
Comprehensive Protection Against Fraud
ClearSale doesn't just help prevent fraud — we also help eliminate costly chargebacks. Through ClearSale's Chargeback Insurance program, merchants receive 100% guaranteed coverage of all fraud-related chargebacks. Not only was ClearSale the first company to offer chargeback insurance, but we're also the largest to still do so.
Highest Approval Rates
ClearSale will never auto-decline an order. Because we know most of your incoming orders are good, one of our more than 700 experienced fraud analysts will manually review every suspicious-looking order. The result? Your good orders are never incorrectly declined, and you capture more revenue.
And because we offer the highest approval rates and lowest false decline rates in the industry, online retailers get the confidence of being able to safely grow their e-commerce sales.
Innovative Approach
Our multitiered team approach to fraud prevention lets us continually calibrate our proprietary statistical model as new fraud patterns emerge. We even apply this scientific model to our manual review teams. Our fraud analysts are assigned to review orders based on a range of factors, including moving average performance levels, incoming order profiles, language and industry segment.
Business Process Consulting
Not only do we offer fraud prevention strategies and solutions for card-not-present sales in the digital world, but we also support card-present sales in the physical world — including support for brick-and-mortar retailers, telecom companies, banks, card issuers, and door-to-door sales.
The Power of ClearSale
E-commerce is a dynamic environment, and it can be challenging for merchants to keep pace with new payment channels and fraud risks. ClearSale understands these hurdles and your industry, and we can help your store reach its full potential by delivering targeted, proven fraud solutions.
When you work with the experts at ClearSale, you can be confident you're working with a powerful team of fraud prevention experts who have honed their skills in some of the world's most challenging markets. Since our founding in 2001, we've been dedicated to constantly innovating, optimizing and perfecting our processes to help you reduce fraud and false declines while increasing sales, revenue and customer satisfaction. Reach out today and let us show you how we can put our "secret recipe" of big data analytics, statistical intelligence, human capital and innovative technologies to work for you.