Feb 21, 2019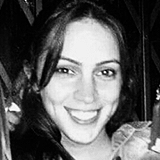 Sarah Elizabeth
Is the Square Chargeback Protection Helpful for Merchants?
For e-commerce merchants, finding the right credit card payment processor can be challenging.
Square's appeal – convenience, fast payments, low fees and ease of use – has quickly made it a popular option. But when it comes to e-commerce fraud, how does Square's chargeback protection measure up?
While Square promises chargeback protection and dispute assistance to its business users, many merchants might be surprised to learn the services aren't always as comprehensive as they seem.
How Square Prevents and Resolves Disputes
Merchants will always prefer to catch fraud before it happens. But if fraud should occur and a customer files a transaction dispute, merchants want a team of specialists that can help guide them through the process. Here's how Square addresses both concerns.
Flagging Fraud Before It Happens
To prevent suspicious transactions from getting through and defrauding a merchant, Square takes a proactive approach to fraud that includes:
Monitoring merchants' shop activity to identify suspicious transactions.
Using a combination of machine learning, human expertise, and Square's extensive database of transactions to identify and flag emerging fraud strategies
Notifying clients immediately of any unusual patterns or transactions
Covering Eligible Transactions
Square's chargeback protection program offers merchants protection on up to $250 in eligible sales each month. Square will also waive chargeback fees and cover the costs of eligible chargebacks at no cost to the merchant — with a few conditions, of course.
The items/services in question are eligible for protection.
The merchant complies with Square's best practices for accepting payments.
The merchant promptly submits all necessary and requested supporting documentation to address the buyer's claim.
Note: To be considered eligible for coverage, merchants must complete the Information request form within seven days of the date requested.
The total of all items/services is less than $250.
Fighting Fraud on a Business's Behalf
Square works with the customer's bank during a dispute, managing the potentially time-consuming and stressful process of chargeback resolution and taking that off the merchant's plate. But that doesn't mean that merchants don't know what's going on every step of the way.
Through the merchant's Dispute Dashboard, Square lets merchants know exactly what documentation merchants must submit to increase their chances of a successful and the status of each dispute. These services are provided free to the merchant as part of the Square chargeback protection program.
The Downsides of Square Chargeback Protection
Although the chargeback protections Square has been providing since 2015 has been valuable to merchants, it's not without its downfalls. Here's what merchants are most concerned about.
They Cover Only a Low Total
Square covers chargeback costs for up to $250 in eligible sales monthly, which is great for merchants selling low-cost, low-risk merchandise. But for merchants selling more expensive products and services, Square offers less protection. For example, merchants selling their graphic design services for $125 an hour would lose their monthly coverage after only two chargebacks.
It's even worse for merchants with big-ticket sales, because Square provides coverage on only transactions of less than $250, which means that merchants receiving a single chargeback on an item costing $251 find themselves without coverage at all.
Not All Items Are Covered
Not every product and service is covered. Square currently exempts some high-risk products — including electronics, collectibles and art — from the chargeback policy.
They're Not Chargeback Experts
While merchants are happy to have someone in their corner to help mediate disputes, Square is in the payment processing, not the representing, business. That means they may not be able to guide merchants to successful resolutions and may not always be as thorough as the merchant or an outsourced solution would be in their approach.
Prevent Square Disputes with a Fraud Protection Solution
Even with the free Square chargeback protections in a merchant's corner, winning chargebacks isn't easy. Successful representment requires research, staffing and meticulous record-keeping. Most smaller businesses — Square included —just may not have the manpower or resources to accomplish this.
But just accepting chargebacks and hoping they don't happen too often isn't a great strategy, either. Ignoring chargebacks is tantamount to an admission of guilt in the banks' eyes, and the fees and expenses can quickly add up, preventing businesses from reaching their full potential.
Whether merchants are using Stripe, PayPal, Visa, Mastercard or another payment alternative, preventing and defending against chargebacks shouldn't have to take all their efforts. Download our free "Fraud Protection Buyer's Guide" to learn about the options available to you for protecting your business and your customers against savvy fraudsters and expensive chargebacks.