Nov 4, 2016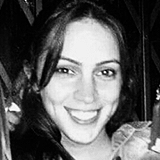 Sarah Elizabeth
E-Commerce Merchants: Have a Safe Christmas Online Shopping Season
An October 2015 survey reported that more than one-third of online retailers were unprepared for the 2015 holiday shopping season. Don't be part of the statistics for 2016.
Chances are good that your online sales will shoot through the roof during the holiday season. Cyber Monday — the first Monday after Thanksgiving, when consumers flock to online holiday sales — is just around the corner. In 2015, these sales totaled a whopping $3.07 billion, a double-digit increase that is expected to grow further in 2016.
It's easy to see why online sales are increasing: Point-and-click holiday shopping in your pajamas beats fighting the crowds at the mall any day. But just as the honest shoppers come out in droves to swoop in on a good online deal, so do the fraudsters.
Take precautions now to ensure your e-commerce platform is ready to distinguish between those who are naughty and those who are nice. But during the Christmas online shopping season, it can be hard to tell the difference.
The Nice List: Innocent Transactions That Only Look Suspicious
During the holidays, ordering patterns will look different from the rest of the year. As a result, depending on the filters set within your fraud management solution, more orders may get flagged as potentially fraudulent – even though they're completely innocent.
If you're not using a blended fraud protection approach (combining the best of artificial and human intelligence), these orders might automatically be rejected from your ordering system. This would be a shame, since it could mean legitimate holiday transactions will have a harder time getting approved – which could translate to lost revenue for you.
Instead, set up a mechanism to review these orders. Despite how they appear on the surface, when put in the context of holiday shopping, you'll see they might not be a lump of coal after all.
These are some of the perfectly safe holiday orders that might get caught in your fraud filters this time of year:
Unusually large orders. While a bulk order from a new customer might give you pause, he may simply be buying gifts for all his employees or clients, knocking out his holiday shopping with one order.
A single customer placing numerous orders. If a customer loves what you have to offer, she may use your online store as a one-stop solution, ordering gifts for everyone on her family and friends list in one fell swoop.
Orders with different ship to/bill to addresses. Bill lives in Nevada and does his online Christmas shopping with you, ordering for Grandma in Illinois, his sister in Virginia and his parents in Florida. Your automated system sees multiple ship-to addresses with one billing address and flags the orders as fraudulent. But in this case, it couldn't be more honest.
Rush or overnight shipping. Amazon Prime may have spoiled customers with its two-day shipping, but for some, that's not fast enough. With the rise in overnight shipping requests — and in online transaction fraud — you're right to be wary, especially on a big-ticket item. Fraudsters want that computer in their hands ASAP, before they're caught by authorities. But your honest customers may just be late to order that must-have holiday gift.
Take the time to verify the authenticity of these orders up front, so you can fulfill every legitimate Christmas purchase and limit the potential for false declines.
The Naughty List: Critically Eye These Transactions
However, just because some outwardly suspicious-looking orders are in fact innocent doesn't mean they're all legitimate. Fraudsters are counting on you to be so busy processing orders, you won't catch their criminal activity.
You can count on these thieves stepping up their activity during the holidays. Some of their favorite tricks you need to be aware of include:
In-store pickup. When overnight shipping isn't fast enough, some stores now offer same-day in-store pickup options. Popular with both procrastinators and fraudsters, this option rarely requires proof of ID or payment verification. With nothing more than a name required for pickup, the risk for fraud is high.
International shipment requests. Shipping overseas is costly. Some customers may offer to "help" you save on shipping by sending large purchases to reshippers that promise to cheaply get the package to the overseas customer. This is usually a laundering operation, so be mindful of overseas shipping requests.
Gift card purchases. In 2015, gift cards were expected to make up more than 18% of holiday purchases. Fraudsters love gift cards just as much as consumers do. Gift cards can be easily used or resold, quickly translating into cash for the thief and leaving virtually no trail. Carefully review any large-scale gift card orders that come across your fraud protection dashboard.
Prepare to Spend Time Scrutinizing Transactions
While online and mobile payment channels offer convenience and simplicity for your customers during the holidays, they also open you up to potential fraud. Not every transaction is as it seems. Protect yourself and your business during the holiday season by:
Looking at a broad range of possible fraud indicators, not just one or two
Staying current with fraud trends, so you know what to spot
Doing so can help you improve your bottom line, prevent losses, and retain more profits during the Christmas online shopping season — and throughout the year.
Want to learn more about how a combination of big data analytics, statistical intelligence and human expertise can add security to your sales during the 2016 Christmas shopping season? Contact our fraud protection analysts today to learn more.