Aug 31, 2019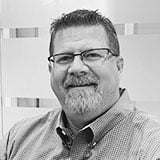 David Fletcher
4 Ways to Give Your Online Clothing Store a Local Feel
Trying to find the perfect-fit pair of jeans is already difficult enough for most shoppers in a brick-and-mortar store, so finding that unicorn online may seem virtually impossible. At least in-store, shoppers can feel the fabric, try a variety of sizes, and experiment with styles to find the right one for their body size and shape. But shopping online, customers may feel the odds are stacked against them.
It's not always obvious how a garment will fit, the quality of construction and whether the item meets a selective customer's expectations.
Statistics show just how hard it is to sell apparel online: Of the $1.2 trillion in worldwide footwear and apparel sales in 2015, $62.4 billion were returned for improper fit. So how can online clothing store merchants create a local store feel to their e-commerce website? These four tips can help these retailers increase sales and generate long-term customers.
1. Offer Virtual Models
When a customer can't try on clothing in person, the next-best thing just might be for an online clothing store to offer a customizable avatar that can model clothes for them. Users can create avatars based on their age, height, weight, body shape, and hair and eye color -- some avatars even let shoppers customize bust and belly size and eye shape -- to give them a more accurate idea of how the latest fashions will look on them. Built-in recommendation systems can even make size suggestions and demonstrate how the item looks in motion, increasing the likelihood that the customer gets just the right product.
The fit assistant on ASOS.com helps customers find the right size for them based on the answer several body shape and style questions.
2. Include User-Generated Photos
Unaltered photos of real customers wearing or using a product can significantly increase a customer's confidence in making a product purchase through an online clothing store. Not only do these photos show the quality of products a merchant is offering, but they also show how satisfied customers are with similar purchases. Customers get a better idea of what the colors look like in natural light and on real bodies, but they also get assurances that they're buying from a popular, respected shop.
Amazon.com's user-generated photos let customers show how a garment fits (or sometimes how it doesn't).
Merchants can take the user generated photos a step further and request permission to share on social media. It's even better if you have a custom hashtag that customers can use for monitoring, so you can add the images and videos quickly to your stories and posts.
https://www.uncommongoods.com encourages customers to use the hashtag #myuncommongoods when posting and incentives them with a gift card opportunity plus being featured on their social channels.
3. Let Customers Leave Comprehensive Reviews
Customer reviews can be great. After all, they let customers better understand how an item looks, feels and wears in the real world. But even when customers leave detailed reviews and photos, shoppers might still have questions. After all, what does "The dress is too long" mean? It means something very different for a woman who is 5' 10" than it does for one who is 5' 0". Some online apparel retailers have realized that written reviews don't always tell the whole story, so they offer specific data fields for customers to complete -- like age, height and body type -- to give potential buyers a more complete picture of a garment.
Soma.com encourages customers to share their body type and age to help other customers assess products.
4. Provide Attentive Customer Service
It's inevitable that when shoppers enter a brick-and-mortar clothing store, they're almost immediately asked by a salesperson if they need any help, want a fitting room started or need a top to match their pants. While many online shoppers may enjoy the respite from sometimes-pushy salespeople, where can they turn if they do have questions about a product or want to build the perfect night-out outfit?
Online clothing store retailers are increasingly turning to chatbots and live chat features to create a seamless experience for customers and allow them to quickly get the answers they need, whether it's providing information on a store's return policy, helping find a particular piece of clothing, or getting in touch with a live customer service agent.
H&M uses a Kik chatbot to better understand a customer's style and help them find a killer outfit.
Customers want the confidence they get from shopping in their favorite brick-and-mortar stores and the convenience of shopping from the comfort of their home. Following these simple tips, you can give customers a local, in-person buying experience even when they're shopping virtually. But these aren't the only strategies at your disposal. Download our free ebook, "The e-Commerce Technology Trends That Will Shape 2019," to learn more about emerging e-commerce trends, the impact of technology on online retail and how to leverage this technology to create memorable customer experiences.