Jun 1, 2021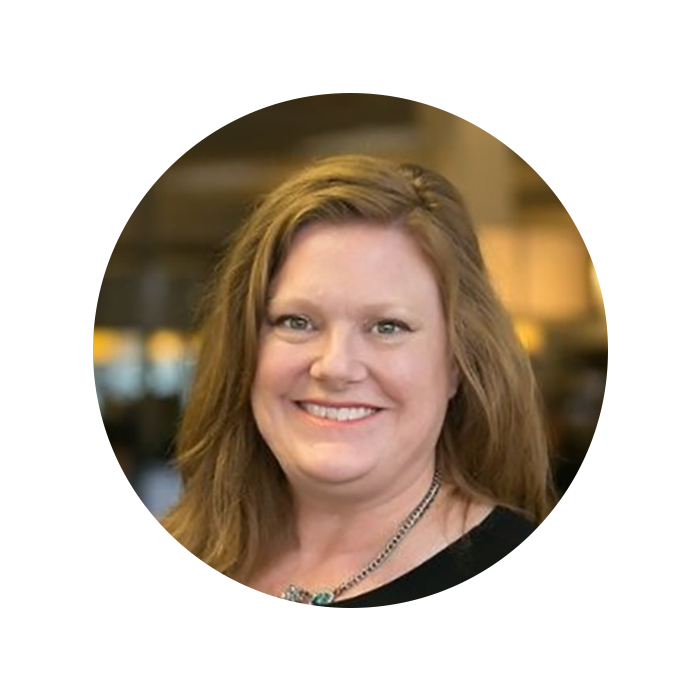 Denise Purtzer
Reintegrating Women Into the Workforce Post-Pandemic
The pandemic has radically changed attitudes about how and where we work.
Many managers have realized that their teams can work efficiently from home. And many CFOs are questioning the dollars spent on leasing office space to physically accommodate everyone on the payroll.
So then, does it make sense to go back to the old ways of working once it's safe to gather again?
It's an urgent question, and the right answer will be different for different workplaces. One of the most critical considerations is the composition of your workforce, and the number of women that comprise it.
Nearly 3 million U.S. women have left their jobs since the pandemic began. Getting women back to work is a bread-and-butter issue for everyone, regardless of gender. When more women participate in the workforce, wages rise for both genders and GDP grows.
But getting women back into the workforce isn't a simple feat. To begin, the effects of the pandemic are likely to linger well into next year, leaving women who are principal caregivers at the mercy of ever-changing school models and limited options for childcare.
In the immediate future, company managers will need to consider ways to accommodate employees who face constraints beyond their control.
For their part, women will need to redefine what it means to be "at work."
It all will require creative thinking and strategies. Here are some ideas for each side of the equation to help women return to work so the economy can grow.
Here are a few ways employers can identify and remove unnecessary limitations.
Enable flex work from home
Many women were compelled to leave the workforce when schools switched to online learning. Schools have experimented with hybrid models and split classes, leaving women with little control over their schedules. And until we achieve herd immunity through vaccination, these stay-at-home moms can't even predict what their schedules will be from month to month.
As a manager, it's essential to accommodate the schedules of all your employees. Moreover, in many households the family computer is needed for remote learning, so you'll need to ensure that all existing, returning, and new employees have the equipment they need to work at home when required.
Rethink office function
The office was once the place where all matters of work were conducted, but that's changed. Consider your office as a place where employees can meet, learn the corporate culture, and build bonds.
Outside of those activities, encourage working from home as much as possible. Reducing the daily commute (and grind!) can help relieve employee stress and stem attrition. It will also enable company growth without costly office expansions, and lower your carbon footprint.
Survey employee needs
What do your employees think about the future of work with your company? The pandemic and lockdown orders have shown that remote working is very practical and feasible, but many miss the camaraderie of the friends and co-workers.
If that's the case, consider a flexible model where employees spend only part of their week in the office, as JPMorgan announced. Another option is to open satellite offices in areas near to where many employees live, especially if you can take advantage of a city/suburb relationship.
Opening smaller offices closer to home will encourage employees to gather for quick meetings while reducing the stress of long commutes on crowded public transportation. You won't know what works best for your company without asking your workers.
Establish remote etiquette
We've all seen the stories of embarrassing behavior among people who forget they're on Zoom or give long explanations about a problem without realizing they're on mute. It's a good idea to establish etiquette for remote working tools and to train users on the technology as well as your policy. It's important to maintain a professional environment, even if people are working from their homes.
Here are some key ideas for women returning to the workforce.
Keep a work routine
Many employees who work from home report feeling compelled to work all the time, which is bad for morale. When the line between work and home is blurred, it's critical to establish a routine that prevents distractions from taking over your attention during work hours, and vice versa.
In the pre-pandemic world, the rhythms of an office created that routine for you. When you work from home, you'll need to establish some kind of transition that helps you toggle between your home and work lives.
A home office should feel like work
If you don't have a home office, carve out an area of your home to work, and make sure it's all that you do there. Regardless of where you work in your home, it's a good idea to bring in items one typically sees in an office environment — corporate mugs, pens, — to remind you of your employer and its culture.
It's also a useful indicator to those with whom you share your home that this is where you work and that you shouldn't be disturbed while there.
Socialize with co-workers
Start a Slack channel or some other mode of communication so you're in frequent touch with your colleagues. Share articles or videos to create the feeling of stopping by someone's desk to chat. It's important to create a sense of connection with your colleagues, and a Slack-like tool is a great way to do just that.
Quitting time routine
Delineating the end of your workday is one of the most important routines to adopt. Establish a habit or task that says clearly, "I'm going home." Physically shut down your computer if necessary in order to stop yourself from working 24/7. Burnout doesn't benefit anyone. Besides, you'll resent not seeing your kids or participating in a home happy hour if you're trying to complete just one last task before you call it a night.
As we move forward, we have a real opportunity to provide better support for one another and make work more manageable for everyone. It's exciting to see more of my fellow working women come back into the workforce in the coming year.
I know they'll be one of the key drivers of economic recovery after the devastating effects of the pandemic. Years of research have shown that the economy is stronger when women participate fully. And welcome back!
Original article at: https://www.hrmorning.com/articles/getting-women-back-to-work/