Nov 13, 2020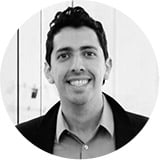 Rafael Lourenco
Why Focusing Solely on Mobile Ecommerce Could Lose You Sales
Consumers are increasingly using mobile devices to shop online, with 65% of ecommerce traffic happening on mobile devices compared to 35% on desktop. This rise in mobile ecommerce traffic is part of a widespread migration toward multi-platform shopping, where your customers connect with your ecommerce site on their phones, tablets, gaming platforms, digital assistants, and more.
But, if you're thinking this means you should lower the priority of your desktop ecommerce strategy—think again.
Now, more than ever, your ecommerce strategy needs to accommodate today's cross-platform shoppers with an easy, seamless, and consistent user experience.

Mobile Ecommerce Traffic Doesn't Always Equal Conversion
As it turns out, while consumers are spending more time "window shopping" on their mobile devices, they are spending more money on their PCs.
The most recent Salescycle Ecommerce Year in Review reported that ecommerce shoppers tend to use their phones and tablets to peruse ecommerce sites … but their journey often moves to a desktop to make purchases. Even when consumers purchase on their mobile devices, they spend almost $75 more per on their PCs.

This gets even more interesting when you consider that conversion rates are higher in multi-platform scenarios where a customer's journey moves from mobile to PC, especially with more expensive products.

Customers research and evaluate expensive products on their mobile devices and tend to make their purchase on a desktop, mostly because they believe a fixed device offers more safety and mitigates risk.
In light of this, ecommerce merchants should carefully examine all their platforms, whether mobile, desktop, or beyond, to make sure there are no weak links in the chain. Here are some considerations to keep in mind.

Creating a Successful Multi-Platform Ecommerce Strategy
Ecommerce Safety First
Consumers need to trust that a mobile ecommerce site is safe for shopping. Their concerns are valid given that nearly 34% of mobile device users put themselves at risk by not taking security measures such as screen locking with passwords.
While you can't police every user's mobile device or ensure that anti-virus software is installed on every PC, you can mitigate consumer apprehension by improving their ecommerce site security:
Reduce the risk of fraud, data breaches and data theft by making your websites PCI DSS compliant.

Choose a trusted third-party payment vendor, like PayPal, and give customers the reassurance that their data will be encrypted by displaying SSL certificates and the padlock symbol.

Create and publish a privacy policy.

Require the three- or four-digit card verification values (CVVs) found on a credit card.

Require secure passwords and give customers hints to help them create one that is less likely to be hacked.
Platform Parity for Mobile, Desktop, and More
When you do examine all of your ecommerce platforms for weak links, pay attention to whether the various platforms look markedly different. Your customers' experience across platforms should be seamless. The functionality may vary or have more bells and whistles, depending on where the customer is in their journey, and what platform they choose, but no matter which platform the customer chooses, the overarching experience should be consistent.
Many retailers have knocked this out of the park with their progressive web app strategy. Progressive web apps (PWAs) look like a webpage but are design to act like a mobile app. Application programming interfaces (APIs) allow them to work in a multi-platform environment, even offline. PWAs boost mobile engagement by as much as 80% and, even more exciting, they boost conversion on mobile devices by an average of 52%. They're also more secure and less expense to implement. PWAs aren't for every retailer, so you'll need to evaluate if a PWA will work for your company.
A Better Mobile Ecommerce Checkout
The checkout process is critical to converting a sale. And yet, it's one of the major reasons why consumers switch from mobile to PC platforms to make their purchases—or why they abandon the purchase altogether. Issues in the checkout process account for six of the top 18 reasons for cart abandonment on ecommerce sites.
Simple and seemingly obvious improvements can make a big difference in the checkout process, such as:
Reducing hassle and friction by streamlining forms.

Making it easy to checkout as a guest and prompting customers to register after their purchase.

Facilitating auto-fill of address and payment details from phone browsers.

Using postal code lookup tools.

Defaulting to a numeric keyboard for entering payment card information, phone numbers, and zip codes.

Expanding payment options to include PayPal, digital wallet tools such as Apple Pay, and other alternatives.

Make the Most of Your PC Platform
Mobile and other devices are playing a major role in the ecommerce world, but the PC platform is just as important, if not more so, for conversion. Online retailers may not be able to change how their customers shop, but they can embrace the cross-platform shopping trend and make their online retail experience as easy to navigate and accommodating as possible. By anticipating how and why customers cross platforms, online retailers can increase sales and have happier customers—no matter how those customers are choosing to buy.