Aug 3, 2018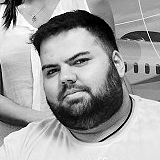 Bruno Farinelli
Why Credit Card Fraud Protection Solutions Need to Evolve
But it doesn't have to feel like a losing battle. E-commerce merchants can protect themselves and their customers when they understand how fraud is changing and the threats they're exposed to, like those listed below.
CNP Fraud
Credit cards remain the fraud vehicle of choice for scammers. In 2017, there were 133,015 reports of credit card fraud, and credit cards were used in a stunning 92% of fraudulent transactions.
But the way scammers are using credit cards to defraud customers has changed. As brick-and-mortar merchants complete their transition to more secure chip technology, fraudsters have been looking for new, vulnerable avenues to commit fraud. Card-not-present (CNP) transactions have presented just the right opportunity.
In 2017, nearly twice as many shoppers had their credit cards misused in CNP transactions as they did in card-present transactions. And with CNP fraud expected to top $6 billion in 2018, businesses large and small must encrypt or safeguard their confidential business data to avoid becoming a target.
Risky Countries
Transactions that originate from foreign IP addresses were seven times riskier than the average transaction, Experian reported. And while Russia may be in the news for alleged election fraud, they're not the ones responsible for the most e-commerce fraud. Instead, the majority of e-commerce fraud in 2017 originated from China and Venezuela, with Iran, Syria and Sudan rounding out the top five.
Merchant Identity Fraud
Fraudsters are becoming increasingly savvy at merchant identity fraud, or creating fake merchant accounts at the legitimate business's expense. In this attack, the fraudster captures a business's identification and uses it to create a fraudulent account and post small charges to consumer credit cards that frequently go unnoticed by the cardholders. After the fraudsters steal the funds, they close up shop and leave the real merchant to deal with the fallout, including expensive chargebacks, customer complaints and a damaged reputation.
Account Takeover
Account takeover — when a fraudster uses a piece of a victim's identity, like Social Security numbers or email addresses, to gain access to and take over the victim's account — is becoming a big concern for e-commerce merchants. An estimated 50% of malware is designed to commit identity theft, which then often leads to account takeovers. And the damage can be significant: In 2016, account takeover cost merchants upward of $2.3 billion worldwide.
Account takeover is more common than business owners might think. In fact, any account that contains sensitive information — including checking and savings, brokerage, and even loyalty accounts — is at risk of being compromised by fraudsters.
Risky ZIP Codes
Location alone has rarely been a reliable fraud indicator — consider customers who make purchases on vacation or send gifts to family and friends. And with fraudsters on the move and changing their approaches, fraud risk identifiers that were helpful one year are nearly useless the next. For example, of the 100 U.S. ZIP codes with the highest fraud risk in 2017, only 30 of them were also on the 2016 list.
Identity and Synthetic Identity Theft
An estimated 86% of e-commerce websites are at risk of being hacked or compromised, and there were a reported 42,068 data security incidents in 2017, which means fraudsters have plenty of opportunities to harvest sensitive data. After they access account information, they use it to conduct costly online shopping fraud.
If identity theft weren't bad enough, fraudsters are taking a new approach with synthetic identity fraud. Criminals use fictitious personal data — or a combination of real and fabricated information — found on the dark net to create identities that can be used to fraudulently obtain credit cards, take out loans, receive driver's licenses and passports, and even purchase cars. It not an easy fraud to catch right away (fraudsters often seek out Social Security numbers that aren't being actively used, such as those belonging to children or the deceased), so fraudsters can conduct large transactions and leave e-commerce retailers responsible for the purchases.
How Merchants Can Protect Themselves
As e-commerce evolves, fraudsters will, too. But it doesn't have to be a losing battle. One of the secrets to keeping one step ahead of scammers is by partnering with a trusted solution like ClearSale that can effectively identify and prevent a wide range of fraud. Our trained team of experts uses the latest in advanced machine learning technology to provide a comprehensive fraud protection strategy to help protect your revenue and reputation from these savvy fraudsters.
Contact us today to learn why companies around the world trust the ClearSale solution to stay on top of the latest trends and help them grow their business and reduce risk.