Aug 10, 2021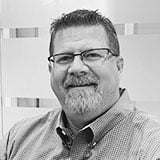 David Fletcher
B2B virtual marketing strategies: The sales meetings, conferences and content strategies that are moving the industry forward now
After more than a year of remote engagement, it appears that buyer behaviors and expectations have shifted dramatically and permanently in favor of digital interactions, information and purchasing. Forrester found that B2B buyers in 2020 had more digital buying interactions, looped more people in to the decision making process, and spent much more time doing research online than ever before. Now, many buyers say they prefer using digital channels and want to keep doing so.
With those changes in mind, what B2B marketing strategies are most effective now? In a word, the answer is digital—but that includes a variety of strategies that marketing and sales teams can use. Here are four that have been effective since the start of the pandemic and that show no signs of slowing now.
Self-service for faster information-gathering, purchases and reorders
An October 2020 McKinsey report found that B2B buyers overwhelmingly prefer an eCommerce style buying experience to the pre-pandemic model of meeting with sales reps and ordering from product lists. The fact that 70% of B2B buyers told McKinsey they're comfortable making new online purchases of $50,000 or more shows that in-person engagement isn't always necessary to win new business.
Digital sales also make it easier for companies to keep the new customers they reach, not only by offering convenience but also by using unified customer data to provide a seamless experience at every touchpoint. Eighty percent of business buyers who took part in Salesforce's 2020 State of the Connected Customer survey said they expect "consistent interactions across all departments," but 66% said they often have to repeat the same information to different employees. And 84% said they expect companies to roll out digital initiatives faster now because of the pandemic.
Keep in mind that an online buying experience is more than just a product catalog and a shopping cart. Content and demos that help customers answer questions and compare options before they buy are part of the eCommerce experience, too.
Online sales meetings to support customer buying preferences
The B2B customer's desire for digital self-service extends to digital sales meetings, too. The McKinsey study found that only 20% or so of B2B buyers want to go back to in-person sales meetings, because remote meetings are easier to schedule, don't require expensive travel and are viewed as safer than face-to-face meetings.
On the other side of the table, 75% of B2B sellers told McKinsey that digital selling was as effective or more effective than pre-pandemic selling at reaching existing customers, and 76% said the same about reaching new customers. McKinsey found that the two most popular digital models for sales meetings are now videoconferencing and online chat. Because eCommerce and videoconferencing deliver 43% of B2B revenue now, it's not surprising that 89% of B2B sellers expect to stick with these new sales models for the next year or longer.
Webinars to build authority and help customers solve problems
Webinars were a staple of business education and training even before the pandemic, but webinar production increased quickly once nonessential workers shifted to working from home. In the early months of the pandemic, webinar platforms saw increases in event bookings of up to 167%. Now that attending webinars is a stronger habit for many of us, workplace and marketing experts expect the trend to continue.
That's good news for B2B brands that want to establish trust and authority with their audience. Webinars are far less costly to produce than in-person trainings or sales meetings, and they can take on topics that are very niched to address the needs of a particular customer segment. For example, a company that provides package-tracking tools to eCommerce merchants could present a webinar on specific ways to reduce friendly fraud claims or to mitigate the risks of package theft.
Webinars are also versatile because they can do double duty. As live events, they can include post-presentation Q&A sessions or networking events to help brands get to know their audience better. As on-demand recordings, they can extend the production ROI by continuing to reach customers and establish authority with them after the live event is done.
Virtual conferences to connect with more customers
Businesses pivoted to virtual events with dramatic speed in early to mid-2020. By May of last year, the number of virtual events had increased by 1,000% compared to pre-pandemic numbers. Now, after more than a year of B2B buyers attending conferences and conventions from home, industry watchers predict that virtual conferences are "here to stay," as evidenced by LinkedIn's June investment in a virtual conference technology startup.
Whether your company is hosting, presenting or simply attending, virtual conferences give your sales and marketing teams the chance to connect with current and prospective customers in a setting where travel time and travel budgets aren't factors. That can help your brand expand its geographic reach. Like webinars and demos, virtual conferences connect you with people who are seeking information to help them make purchasing decisions. That increases your opportunities for education and problem-solving with customers and prospects.
Implementing and improving digital B2B marketing strategies
For B2B brands that didn't adopt any of the above strategies over the past year and a half, it's time to do so now. Customer habits and preferences have changed in ways that appear to be permanent, and digital marketing strategies are now central to many brands' success.
Even brands that have deployed digital initiatives like online self-service portals or webinars may want to take a step back now and review how well those strategies are integrated with the overall marketing program. Take the time to unify data, audit and update content, streamline customer experience across channels, and review KPIs and voice of customer data to find areas to improve. It's clear now—after 18 months of rapid change—that digital marketing is the way forward for B2B brands.
original article at: https://salestechstar.com/guest-authors/b2b-virtual-marketing-strategies-the-sales-meetings-conferences-and-content-strategies-that-are-moving-the-industry-forward-now/