Nov 30, 2021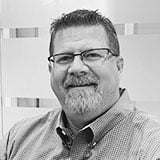 David Fletcher
Ecommerce Industry Profile: Home Furnishings
The pandemic caused people to stay at home much more than they had ever anticipated.
But once home, they took a good look around and decided to spruce things up a little: Home goods (like furniture, décor and housewares) were among the top three most popular ecommerce purchases in our recent consumer attitudes study.
The question is: What can home goods ecommerce retailers do to keep the honeymoon going?
To thrive in the post-pandemic ecommerce era, home item retailers should first consider several industry trends that will help shape the future.
Home Furnishing Industry Post-Pandemic Trends
The home furnishing industry is still enjoying fantastic revenue numbers. However, there are several trends for retailers to consider.
Consumers Are Spending More
Chalk it up to pandemic-related boredom or just having to stare at the same walls for too long, but consumers have become more willing to shell out extra money to make their living spaces more livable.
It also helps that remote and hybrid workspaces are now the norm. Consumers are regularly updating their work and living spaces. Even businesses are making big investments so that employee workspaces are as comfortable as possible. As a result, the global home office furniture market is expected to have an AGR of 7.5% through 2026.
Home Improvement Investments Are Increasing
Home improvement has also seen an increase. Consumers invested almost $600 million in home improvement projects in 2021, which were broken down into three categories:
Nearly 150 million home improvement projects
Over 500 million home maintenance projects
Almost 80 million home emergency repair projects
Of course, the recent real estate boom – which may or may not be passed – has had consumers buying investment properties that they need to furnish.
Dedicated Players Reign
One thing that became quite clear during the pandemic is that "pure players" – those companies that are primarily focused on ecommerce, like Amazon and Wayfair – were popular choices for home goods shoppers. Other winners? Companies that had an ecommerce arm of their business completely separate from their brick-and-mortar presence. Many of these include major brands, like Ashley HomeStore, Ikea and Williams-Sonoma, who have been in the top three since 2019.
Even off-market retailer, HomeGoods has thrown its hat in the ecommerce ring, offering services that connect their brick-and-mortar stores with its online presence but clearly delineating between the two.
The retailers who do have to worry are the smaller brick-and-mortar businesses whose ecommerce stores are either nonexistent or rudimentary, according to Bill Napier, a 20-year industry veteran and contributor to Furniture World. He told Forbes, "In less than five years, 35% to 50% of small and medium-sized home retailers will be out of business." According to Napier, this will have devastating effects on "a great industry that has been focused on brick-and-mortar retail and an overreliance on discounts and promotions."
To compete, home furnishing retailers need to create an online strategy that creates a great customer experience: the foundation for customer trust.
How Home Furnishing Retailers Can Win – and Keep – Consumers
What we do know from our research is that customer experience and trust are essential for ecommerce success.
Home furnishing retailers have plenty of opportunities to show consumers how well they understand their needs and wishes. The key is to adopt strategies that focus on what matters to those customers, starting with how they pay for purchases.
Offer Alternative Payments
There's no doubt consumers want choices, including in their payment options.
The question is which options should you provide? Today's home furnishing retailers have plenty of alternative payment options to choose from.
Buy Now, Pay Later
Among the most popular payment options in the U.S. and the UK, Buy Now, Pay Later (BNPL) continues to be a must for home furnishings retailers, making it easier for customers to pull the trigger on big purchases without using credit cards.
What makes it so appealing to consumers? It depends on who you're talking to.
Millennials and Gen Z like its simplicity and convenience. Since they're practically tied to their smartphones and rarely have credit cards handy (or at all), being able to quickly shop and pay for it later is a plus – especially when trying to stretch their dollars until the next payday.
For older generations, BNPL is practical. It helps manage their spending and allows them to make big purchases that would otherwise break their budgets, without incurring credit card interest: Many BNPL services feature no interest charges at all.
But BNPL isn't the only alternative payment option to consider.
Another great idea that sprang from the pandemic, BOPIS lets customers make purchases from the comfort of their homes and then pick them up right away – or very soon after. The strategy was wildly successful for enterprise ecommerce merchants, who increased their BOPIS and curbside pickup order volume by more than 500% from March through June 2020.
Brands like Target and Home Depot have embraced BOPIS and even Walmart has gotten into the game.
The benefits are undeniable:
Better Customer Convenience:

70% of customers say BOPIS offers a better shopping experience because they can shop for and pick up products when they want.

More Impulse Purchases:

Nearly 70% of BOPIS shoppers buy additional items when picking up their original order.

No Shipping Fees:

35% of consumers prefer picking up items in-store because they don't have to pay for shipping. And it eliminates the shipping costs for retailers as well.
Of course, home furnishing retailers need to make sure their inventory is up-to-date or customers will be waiting forever to pick up their purchases. But the benefits of this strategy have more than proven its worth.
Digital Wallets
When it comes to convenience, another alternative payment option you can't go wrong with is digital wallets like PayPal, ApplePay and GooglePay.
Given that 27% of consumers now say they only pay with digital wallets – most of them being millennials or Gen Z – home furnishings ecommerce retailers need to include at least one digital wallet option at checkout.
Another benefit of offering digital wallets? Data sharing…without data entry. With a digital wallet, consumer contact and shipping information is automatically shared with the site –making the entire shopping experience that much quicker. Customers need to confirm their information, but they don't have to waste time or make mistakes retyping.
Prevent Cart (and Checkout) Abandonment
Speaking of abandoned carts, cart and checkout abandonment are annoying in the brick-and-mortar world, but the issue is huge in the ecommerce world: The average cart abandonment rate is a whopping 69.8%!
Why do customers abandon their carts before or at checkout?
Unexpectedly long delivery times

Limited payment options

Too many forms to fill out

Expensive shipping or unexpected costs

Complicated checkout process
The list could go on.
Home furnishing retailers can fight cart and checkout abandonment by eliminating the major sources of friction we've listed above, in addition to implementing some helpful best practices:
Suggest products – such as a matching lamp or accent rug – while customers are shopping. If that's not possible, make sure they can add products on the checkout page without forcing them to abandon their purchase – make it easy to add more to their cart.
Offer the option of creating an account – just don't make it a requirement. Storing shipping and billing addresses, contact information, and even preferred payments methods makes for a convenient customer experience akin to getting in and out of a store quickly. But if a customer isn't sure whether or when they'll return, making them create an account could be enough to push them elsewhere. Take it a step further and let users sign in with their Google or Apple ID. You can practically set up your checkout process to be a conversion machine.
Make sure product descriptions are as accurate as possible to stave off customer uncertainty. If your product descriptions list a product's dimensions, what the product is made of, and include user photos, consumers will feel much more confident hitting "Submit Order."
Use Technology (Appropriately) as a Sales Tool
If you really want to increase consumer confidence and trust, you can't go wrong with giving them the next best thing to seeing it in person. From seasoned technology tools like uploading a photo of a room to "paint" or "decorate," to today's augmented reality technology that lets shoppers scan the room, find items that suit the space, and then "place" them on a floor or table to see how they would look in real life.
While this technology can be a smart choice for an enterprise ecommerce retailer carrying large furniture items, it might be overkill if your business is a cozy online décor shop featuring local artisans.
Remember the point of why you're implementing technology: To make your customers' shopping experience smoother and more pleasant. Don't adopt technology for the sake of technology – it should solve a problem that most, if not all, of your customers have. And it should be easy to use (or simply an option that some can forgo and still make a purchase).
Make Personalization & Customer Experience (CX) Top Priorities
It's not enough to just create a great ecommerce site and expect customers to be happy. Consumers are divided in what they expect from online retailers.
Knowing who your customers are and how to personalize their shopping experience is a difference-maker for home furnishing retailers.
Customers need to be able to "choose their own adventure," whether it's a novice customer who's just getting acclimated to being online or a veteran consumer who expects a highly technical experience. This doesn't mean you have to create different sites – the idea is to curate experiences that flow smoothly from social media to mobile sites to desktop sites and back again.
One way to naturally allow customers the ability to choose how they interact with your site is to make navigation as seamless as possible.
Use Filters Instead of Search Functionality
Search functionality worked well when online sites were first launched, but today's ecommerce site has so many options and pages to choose from. A customer can get lost using the search function and give up.
Instead of making customers rely solely on search or menus, give them a map to follow by creating robust navigation and filter functionalities that let customers easily and accurately narrow down their choices, broaden them again, and then narrow them in a different way if they choose.
Not only will this make their search more intuitive, it will also help customers find products they may have passed up at first and want to add to their carts.
Use Autofill and Guest Checkout Functionality
We mentioned it briefly when talking about payment options, but using autofill functionality during checkout – where stored billing and shipping addresses and contact information is prefilled from their account or a digital wallet account – creates a level of service and customer experience that online shoppers love.
And, if customers have opted not to create an account on your site, let them check out as a guest. Yes, they have to enter their own data if they aren't using a digital wallet, but if they don't want to create an account, just let them be. You'll still get the sale and a happy customer.
The logistics and supply chain issues that arose during the pandemic seem to be ongoing for the foreseeable future, which means home furnishing deliveries will likely be delayed – in some cases, by months.
Make sure your customers are aware of inventory and delivery issues so they know when to expect their purchases to arrive. The more you communicate with customers, the less likely they will complain and/or return their purchases before they've arrived.
Fraud Prevention & Protection Is More Important Than Ever
Consumers understand that retailers are protecting them from fraud. They don't want to be bothered by fraud protection measures, but they do expect them to be in place.
That means home furnishing retailers need to anticipate fraud and avoid false declines. It's not easy, given the tactics fraudsters use. For example, account takeover fraud rose by over 280% in 2020 and shows no signs of easing up.
Here are some other types of fraud home goods ecommerce retailers need to watch for:
Phishing
Phishing fraud happens when consumers create online accounts to take advantage of offers or answer surveys. Usually, they set up those accounts with the same login credentials they use everywhere else.
And fraudsters count on that.
They take those login credentials and test them out on every major brand ecommerce site until they hit gold. With the most successful home furnishing retailers being large, recognizable brands, it only follows that fraudsters would target those sites. Whether they use the credit card information saved to the site or stolen credit card information, it's quite easy for fraudsters to make a shipping address change (or arrange for a speedy BOPIS) and purchase rooms full of goods without the true customer even knowing until they get their bill.
Triangulation Fraud
With triangulation fraud, a fake website sells actual products at a much lower cost, luring unknowing consumers into providing credit card information to make a legitimate purchase.
The fraudster uses a stolen credit card to buy the product from the retailer and delivers the product to the unwitting consumer. But now, they have that customer's credit card information to use for the next fraudulent transaction.
Friendly Fraud
Sometimes the fraud comes from the legitimate cardholder. Friendly fraud can be benign (like if the cardholder disputes a charge they don't remember approving) or malicious (when a customer files a chargeback over a transaction they knew they made to try to keep the item for free).
And all too often, it works. The nature of ecommerce (and package theft) makes it tricky to differentiate the malicious version of friendly fraud from some poor cardholder whose new slipcover was stolen off their porch. Plus, banks and credit card issuers typically favor the consumer in chargeback disputes, putting ecommerce retailers at an even bigger disadvantage.
To help forestall this, home goods ecommerce retailers should consider measures like signature verification at delivery or other methods that make it much trickier for a customer to try to pull a fast one.
How to Prevent Fraud and Protect Customers
The last thing any retailer wants is to deal with fraud of any kind. This is why you need a comprehensive solution.
Home furnishing ecommerce retailers have a lot to consider if they want to compete and prevent fraud from eating away at their bottom line. That's the value of partnering with an outsourced solution that can simplify fraud prevention.
ClearSale's unique approach to fraud analytics and manual reviews lets home furnishing retailers make more informed decisions about fraud, offer a better customer experience and increase profit margins. We're constantly looking at industry fraud patterns to identify new schemes and assess their risk.
If you're ready to learn more about how to create a comprehensive approach to fraud prevention, contact a ClearSale analyst today.