Nov 3, 2020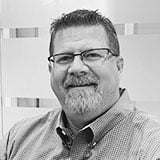 David Fletcher
What Shoppers Really Want This Holiday Season Is a Break from Stress
David Fletcher, SVP of Sales, ClearSale
What's the must-have item for holiday shoppers this year? A less-stressful online shopping experience—one that offers some certainty in a year that hasn't provided much of that. The backdrop of world events has left many of us craving something that simply goes as planned from start to finish, even if that event is as small as ordering gifts online.

The e-commerce experience has also been unusually stressful for lots of consumers so far this year, due to demand spikes and supply chain issues. With so much uncertainty about everything from stock levels to shipping delays, and reports of an increase lost and stolen packages, at least one major women's magazine suggested that readers might want to start their holiday shopping early—in July.

As people start their holiday shopping, there will likely be a shift in what they buy. Retail watchers expect people to seek out gifts that can be enjoyed at home this year, like décor items, personal care products, clothing and toys. That's a change from recent enthusiasm for experience-focused gifts like travel and concert tickets.
Regardless of what your store sells, customers will want reassurance this year that
• Your store is ready now to help them prepare for the holidays.
• You're protecting their data from breaches and fraud.
• You recognize them and want their business.
• They can track their orders from warehouse to doorstep.
Here's how you can prepare now to offer your customers a stress-free holiday shopping experience.
Start your holiday promotions sooner than normal
Home Depot made news in early September when it announced that instead of its traditional Black Friday sales, the retailer will offer its holiday discount deals online and in-store during all of November and December. Part of the reason for making the change is to let shoppers avoid the stress of trying to snap up time-limited deals.
Another stressor that shoppers want to avoid is shipping delays—the reason House Beautiful encouraged its readers to start in July. The sooner you can offer your holiday deals, the earlier your customers can order, so those gifts are more likely to arrive on or ahead of time.
There's also a lot of financial anxiety among consumers this year. I expect many consumers to do their holiday shopping earlier than normal as they try to manage their budgets more carefully. For example, instead of putting everything on their credit cards during Cyber Week and paying off the balance in 2021, shoppers may buy holiday items over the next few months as their monthly budget allows.
Early shopping also lets consumers enjoy their holiday planning longer. That's something that people seem to want this year. For example, UK-based retailer John Lewis opened its online Christmas store in August in response to a fourfold increase in holiday product searches during the summer.
Show customers that your store protects their data
Merchants who show customers how they're taking care of them are likely to win more business this holiday season and during the rest of the year, too.
In March, ClearSale commissioned a Sapio Research survey of 5,000 e-commerce consumers in five countries—the U.S., Canada, the U.K., Australia and Mexico—to understand how they perceive risk when shopping online. Across all five countries, 46% said the risk of scams kept them from buying online, and 42% had been the victims of online fraud.
Based on those concerns and experiences, it's not surprising that 79% of consumers said they're more likely to buy online if they know the store has fraud protection.
However, that doesn't mean customers want to do your fraud protection work for you. Forty-four percent of shoppers said they've abandoned online purchases when the checkout process was too long or complicated. To make sure that your checkout process doesn't burden your shoppers with excessive authentication requests, your fraud prevention program needs to handle that verification behind the scenes. That way, your customers can focus on getting their gift shopping done.
Take steps to avoid false declines
When your customers make it through checkout with their holiday purchases, make sure you're not turning them down by mistake. Lots of fully automated order screening tools are based on rules that match shipping and billing addresses, devices and other location data. Sometimes a mismatch indicates fraud. This year, however, many people have moved in with family members or moved out of crowded cities, so relying on those simple rules can block good orders.
Our experience has shown that as many as 65% of declined orders were actually good. And our Sapio survey found that 33% of consumers will never go back to a merchant who rejects their order. Instead of relying entirely on automated fraud screening rules, your store needs to review flagged orders. By identifying and approving the good orders among the flagged ones, your store can earn more profit and retain more customers.
Offer transparent, easy order tracking
It wouldn't be the holiday season without some excitement about when gifts will arrive, but there's a big difference between anticipation and anxiety. Already this year, logistics companies have been struggling to keep up with a big increase in demand due to the shift to e-commerce, and industry experts expect delays to continue. Add in winter weather and the risk that porch pirates could intercept deliveries, and you have a perfect stress storm for your customers.
The solution here is to make it as easy as possible for your customers to track their orders from your warehouse to their doorstep. Ideally, your order tracking will ping customers when their items are out for delivery, so they know exactly when to expect them. Your tracking system should also notify customers promptly if there's a delay, so they have time to make alternate gifting plans.
Because this year has been so stressful for many people, they're taking comfort in planning their holidays early. When your store helps them get started, protects them from fraud, offers a hassle-free checkout and approval process and shows them where their orders are, you give your customers the gift of less stress and more reliability.
Original article at: https://customerthink.com/what-shoppers-really-want-this-holiday-season-is-a-break-from-stress/