Feb 4, 2022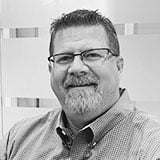 David Fletcher
What CX Means for D-to-C Profitability
Direct-to-consumer (D-to-C) was one of the hottest new trends in e-commerce last year, for both consumer and B-to-B brands. In August, eMarketer/Insider Intelligence reported that D-to-C comprised 14 percent of all U.S. ecommerce retail, after growing by 40 percent in 2020 because of the big pivot to digital shopping. The need to pivot and that growth inspired many established retail brands to open their own D-to-C channels since the start of the pandemic. Their goals typically included building stronger relationships with their customers, making up for shuttered retail locations, and — perhaps most importantly — earning higher margins than on sales through wholesalers.
However, a September analyst report by BMO Capital Markets posited that when many factors are considered, the wholesale channel is often more profitable than D-to-C. MarketingDive summarized the research, which concluded that before taxes and interest, average wholesale margins "are about 1,000 basis points higher" than D-to-C margins. Why? There's no clear answer, although the analysts hypothesized that brand visibility and the scale of wholesale are factors. It also appears that some of the best-known D-to-C brands are turning to IPOs to raise cash to "offset the high marketing costs associated with acquiring customers online, which often hinder a company's ability to reach profitability."
For brands that want to open a D-to-C channel, reducing the average customer acquisition cost and increasing customer lifetime value are the keys to making the channel work. To accomplish these goals, brands need to make smart use of customer data, optimize the e-commerce experience, and screen orders accurately.
Converting New D-to-C Customers
Customers "now have higher expectations that digital experiences will work well," according to a Forrester analyst prediction for 2022. That means D-to-C marketing must incorporate customer data and behavior across channels to create seamless experiences that are relevant. For example, if your D-to-C channel sells handbags, you'll want to show customers bags similar to other styles they've browsed online, or in a range of colors that complement their recent clothing purchases.
Once you've demonstrated that your brand understands customers' interests and needs, your online store needs to extend that experience through the checkout process. Despite all the advances in e-commerce payment technology, website performance and mobile optimization, online cart abandonment remains stubbornly high. In Q1 2021, 94 percent of mobile carts were abandoned, along with 90 percent of tablet and 88 percent of desktop carts.
To encourage more new customers to complete that first checkout in your D-to-C channel, you need to make the process as simple and trustworthy as possible. For example, including a digital wallet payment option can reduce new customers' concerns about the security of their credit card information — and save them from taking the time to key in their card data. ClearSale's State of Consumers Attitudes, Fraud & CX 2021 survey of online shoppers in the U.S., U.K., Canada, Mexico and Australia found that:
36 percent of consumers abandoned an online cart because they didn't trust the site with their card information;
35 percent gave up on a purchase because checkout took too long or was too complicated;
only 28 percent always have their credit card handy while they shop online; and
71 percent always or sometimes use a digital wallet to pay online instead of a credit card.
The bottom line here is that when checkout is fast, simple and lets shoppers pay without sharing card information, they're more likely to convert.
Keeping D-to-C Customers
The next step after a new customer converts is one of the most crucial moments in your relationship with them, because it directly shapes their experience with your brand and impacts your average customer acquisition cost: Will you approve or deny their order? One quarter of the respondents in the Consumer Attitude Survey reported that they had experienced a declined order while shopping online in 2020. Nearly half of the declined respondents (49 percent) said they experienced more declines in 2020 than in 2019.
False declines of legitimate orders usually happen when merchants set up their fraud screening program to automatically reject every order that's even a tiny bit unusual. For example, an order that's placed in New York for delivery overseas, or an order that's for an unusually high ticket value, might be rejected by an algorithm without any human oversight. However, good customers can and do order items to send to friends and relatives abroad, and 43 percent of consumers in the survey reported spending more online last year than in the past.
The consequences for rejecting a legitimate order can be severe. Forty percent of the survey respondents agreed that they will never buy again from a merchant that rejects their order, and 34 percent said they would say something negative about the merchant on social media after a decline. That means each false decline can cost a merchant not only order profit, but also all of the marketing spend that brought the customer to its store in the first place. Furthermore, it can cause brand damage that's expensive to overcome. Manual review of questionable orders can decrease false declines so you can keep more of your newly converted customers — and returning customers — returning to buy from you again.
Creating Compelling Experiences for Your D-to-C Customers
Giving customers a convenient, personalized experience and recognizing them to approve their orders are two key steps to winning more D-to-C sales. Another is using empathy in your messaging and to develop new offers. Forrester found that the top five U.S. brands for CX in 2021 "understood the key emotional needs of their customers … provided emotionally pleasing experiences [and] developed a core group of loyal customers" who spent more with these brands.
Customer reviews, Net Promoter Score surveys, social listening and customer service interactions can help D-to-C brands identify the issues that matter most to their customers so they can meet them and message around those needs. These efforts require an investment and training, but Forrester notes that even small upgrades in CX can dramatically increase revenue "by reducing customer churn and increasing share of wallet" while reducing customer acquisition and service costs. In other words, to succeed in D-to-C, you need to engage directly with your customers to understand exactly what they want, and then deliver it.
Original article at: https://www.mytotalretail.com/article/what-cx-means-for-d-to-c-profitability/