Oct 14, 2020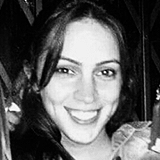 Sarah Elizabeth
3 Ways Tech Can Benefit Remote Teams
Ecommerce businesses are used to an ever-evolving digital connection between them and their customers. But 2020's COVID-19 pandemic has resulted in that digital connection making its way into the workplace, as merchants embrace remote work for desk staff.
Fortunately, just like ecommerce technology changed retail forever, remote work technology has changed how companies get the job done.
Whether you're trying to go back to business as usual or looking to integrate remote work into your company structure moving forward, you'll want to ensure you've got the right tools and processes in place. Here are three ways the right tech can help you streamline your ecommerce business and integrate your remote teams.
1. Improve Communication
Remote work can't happen effectively without solid communication tech reliably in place, so make sure you provide ample options for video meetings and chat and texts.
Sure, chat platforms like Slack and video meeting apps like Zoom and GoTo Meeting have their challenges — like when you turn yourself into a potato and can't figure out how to change it — but they also allow for connections that might otherwise be lacking in a virtual environment. Being isolated from co-workers and the outside world can result in employees feeling less connected to your company and your mission. But communication apps can help us reconnect and even become reinvigorated. And when selected correctly, these apps can even do a pretty good job of recreating the in-office environment.
How to Maximize the Tech
Part of maximizing communications tech also means demonstrating what good communication looks like. Learning when, where and how to deliver a message or how to facilitate open and honest communication during a disagreement are important lessons for all of us to keep learning.
Ensure your team knows when a live video meeting is needed, when a group chat will suffice, and when a good Dad joke is needed to make it through the afternoon. Setting expectations for how and when you'll meet helps employees avoid the burnout that can happen to even the most extroverted. And if back-to-back-to-back meetings are warranted, make sure you add a few minutes in between to stretch, warm up that coffee or even throw a load of laundry in the dryer.
Finally, make sure employees have the right hardware. The average worker wastes 29 minutes of productivity weekly due to poor sound quality on calls and video meetings. And echoing audio, low-quality headphones and spotty WiFi can result in reduced efficiency and lost work time — which can translate into more than $70,000 in lost revenue for businesses with more than 100 employees.


2. Make Scheduling Seamless
Whether you're working at home or in the office, distractions abound. And It's easy to find yourself coming up on 5 p.m. having forgotten to touch base with a colleague about an important project … only to realize your're overscheduled for the following day.
If you and your team find it challenging to keep your calendars organized and finding times to meet, a meeting scheduler may boost productivity and eliminate the back-and-forth emails of trying to find meeting times that work for all. Tools like x.ai, Calendly and even Google Calendar can help employees stay focused and motivated while also letting them plan their time more efficiently.
How to Maximize the Tech
Look for schedulers that integrate into the tech you already have — like schedulers that will notify you in Slack when you've got a meeting coming up — and that automatically create time buffers between meetings so you're not going nonstop every day. Other great features to look for are apps that automatically create meetings in each participant's local time zone and those that can look at every participant's calendar and offer optimal meeting times.

3. Manage Projects and Documents
It can be hard to keep track of the latest version of a document, and it can be downright embarrassing to send a colleague or shareholder an outdated version. So it's essential for you to find a tool that will let you keep, organize and share documents. Even better is finding a version that integrates seamlessly with your other productivity apps so that it's easily sharable.
Tools like Google Keep and Drive and Evernote are some of the top performers in the document management department, letting users capture and easily store and find information. Project management superstars include Monday, Trello, and ClickUp, which can help ensure every member of your team can see the status of a project in real time. These robust tools also help keep track of due dates and time expended, making sure no deadline or budget is missed.
How to Maximize the Tech
While everyone might like to keep track of their own projects in different ways, adopting a company-wide platform (even with contractors and freelancers) will ensure nothing gets missed. Make sure your document and project management system integrates into the other productivity software you already own, and ensure it's a cloud-based service that will let users access data no matter where they are.
Whether your team is back in the office, still working remotely, or combining the two, embracing digital transformation in the workplace and taking advantage of the many platforms available is a smart move. And having a team and tech employees can rely on is priceless in today's unpredictable world.