Jul 15, 2021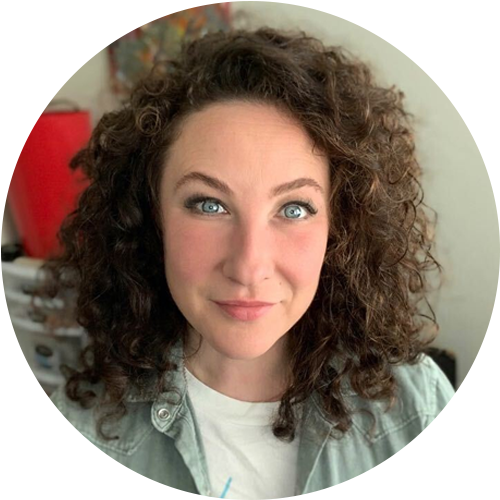 Faye McEachern
Ecommerce Platform Profile: VTEX
When it comes to ecommerce platforms, VTEX is an enterprise merchant favorite. Robust and multi-functional, VTEX is the platform of choice for powerhouse brands like WalMart, Coca Cola, and Sony. It has also garnered the attention of industry experts -- VTEX was named a "visionary" in Gartner's Magic Quadrant for Digital Commerce and a "leader" among IDC MarketScape's Worldwide B2C Digital Commerce Platforms in 2020.
Founded in 1999, VTEX has established a sizeable global ecommerce footprint and is widely considered one of the leading global ecommerce and marketplace solution providers for managing inventory, ordering, and customer relations.
VTEX has long been a staple in the LATAM market for retailers, manufacturers, wholesalers, and CPGs. It recently expanded into the U.S. and Canada, increasing its reach to more than 3,000 customers in over 40 countries around the world.
What You Should Know About Ecommerce Platform VTEX
VTEX is the first and currently the only commerce platform provider in the world that offers a combination of ecommerce, marketplace and order management on a single platform. It offers merchants a 100% cloud-based SaaS solution and headless commerce architecture that allows for low-code development.
Let's look at the features and functionality that makes VTEX so popular with big brands around the globe.
Intuitive Tools for Merchandising and Marketing
VTEX is loaded with functionality to make merchandising and marketing simple – from storefront design to promotions.
Hyper-Customization
Standard templates can easily be customized for each brand and to optimize user experience. That means merchants can personalize based on where their customers are in the buyer's journey. VTEX also helps increase conversions by leveraging historical buyer behavior to create rules and display pertinent promotions, recommendations, and cross-sales merchandising.
Speaking of promotions, the VTEX website touts 5,000 different promotions for merchants to choose from.
From Cart Abandonment to Conversion
Concerned about cart abandonment? No problem. VTEX's tools help convert abandoned carts into sales by saving items so they can continue their purchase in another session. Merchants can also configure email reminders that let shoppers know they still have items in their cart.
Multi-Brand Capabilities
Multiple brands are a breeze with VTEX. Merchants can define unique layouts, pricing structures, and products on microsites and sub-sites using the same domain.
Comprehensive Product Cataloging and Filtering
Intuitive content management capabilities make it easy to add and update products and pricing. The real star in this area is the extensive product search and filtering functionality. Customers can find products using a site-wide search, faceted navigation, and product filtering and sorting.
Comprehensive Order Management
VTEX's order management features are second-to-none, starting with its Smartcheckout™ -- the first password-free, single page, one-click-to-buy checkout functionality. The platform's additional order management functionality includes:
Customized Shipping Options based on price and location

Self-service returns and refunds

Real-time inventory management that can be displayed online
Omnichannel Support
In addition to fully integrated mobile and social commerce capabilities, VTEX connects all customer touch points and devices including chatbots, Alexa skill, kiosks, and any other way customers engage.
Internationalization
No matter where merchants are located or sell into for cross-border ecommerce, VTEX allows for multi-language, multi-currency, and multi-taxation transactions.
Flexible Fulfillment
Fulfillment can be coordinated from anywhere, including a warehouse, a store, a vendor drop ship or an in store pick up. Customers can opt for buy online pick up in store, ship-from-store, and drop-ship services.
VTEX Partners With ClearSale to Solve LATAM Fraud Issues
What really makes VTEX special is how it integrates with ClearSale. An API created through this unique partnership offers online merchants selling to LATAM ecommerce customers unprecedented two-factor authorization. This is especially important since the banking system in LATAM is far from international best practices.
The pre-authorization and capture that is an industry standard in most of the world is not performed in LATAM markets. Without this process in place, merchants pay the price of any fraud validations that need to take place. The result is a high level of fraud attempts, resulting in refunds and steep merchant penalties.
The plugin created by ClearSale and VTEX gives merchants the peace of mind and trust to maintain high approval rates and avoid false positives. In terms of savings, it has proven to increase approval rates by more than 14%. When a merchant is performing thousands of transactions, that improvement is significant.
The Bottom Line About VTEX?
VTEX is a great ecommerce platform for enterprise merchants with multi-brand, multi-channel, and multi-national sales operations. It's versatility, SaaS architecture, and extensive features make it ideal for developers as well.
VTEX merchants that extend their reach across markets should be aware of ecommerce fraud and have a proven solution in place.