Sep 15, 2020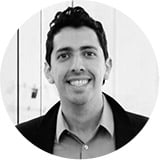 Rafael Lourenco
U.S. shoppers say they'll trade privacy (but not convenience) for better ecommerce fraud protection
As more consumer spending shifts to e-commerce, merchants need to strike a balance between fraud protection and customer experience. A recent survey just before business closures swept the U.S. found that 56% of US online shoppers say fraud protection is more important to them than privacy. However, they still prize convenience and want an easy, quick shopping experience.
The March 2020 survey we commissioned was conducted by Sapio Research and included over a thousand consumers who shop online at least every few months. Among the key findings are that the majority of U.S. online shoppers are concerned about security and fraud.
92% said security is important to them when they shop online.

81% said they suspect online fraud is common.

83% said they'd be more likely to shop on sites that discussed their fraud-prevention efforts.

58% didn't think retailers were "overly cautious" about online fraud.
These consumers also indicated that they take some measures to safeguard their account data while they shop, but they put the burden of prevention on retailers.
Most online shoppers are mindful of security measures
Overall, most of the consumers who participated in the survey said they followed some basic shopping security practices. Eighty-seven percent said they check to make sure websites are legitimate before they make a purchase, and 85% said they'd rather wait longer for delivery or pay more for an order than buy from a shop they don't recognize. 82% said they never enter their personal data on an unverified website.
These safety steps can protect consumers from phishing and data theft. However, other data security steps weren't as popular. For example, only 39% said they prefer to always use PayPal or another digital wallet when they pay, instead of entering their credit card data. And just slightly more than half (54%) said they check the store's URL before they shop.
Concerns about data security trouble some consumers
The study found that most consumers felt that online shopping was just as safe or safer than shopping in physical stores. Just 13% said they thought online shopping was "somewhat" or "a lot" less safe than brick-and-mortar retail. Among that group, the chief concerns were
Not knowing where their personal details are stored and who can see them

Not knowing if the website has adequate data protection and fraud prevention tools

Not knowing who would be accountable if there was a problem
Consumers have different ideas of who's responsible for fraud prevention
Who's accountable for online fraud prevention? A third said it's up to each website to protect customers, while 27% said it's up to individual shoppers. Nearly a quarter (23%) said banks and payment processors bear responsibility, and the rest laid the problem at the feet of the government or fraud regulators.
What trade-offs are consumers willing to make for e-commerce security?
Regardless of who's ultimately responsible for preventing fraud, the majority of these shoppers (56%) said e-commerce fraud prevention mattered more to them that online privacy. Only 17% disagreed, and another 26% were unsure.
How do consumers think this trade-off should work?
72% said stores should use technology to detect suspicious behavior.

68% said stores should use "a variety of steps" to confirm shoppers' identities, including two-factor authentication.
Perhaps surprisingly, older respondents most strongly agreed with tech approaches to online fraud prevention. Among shoppers age 65 and older, 82% agreed that stores should use technology to flag suspicious actions, compared to 66% of shoppers age 25-34. And 76% of the senior shoppers were on board with two-factor authentication and other identity-confirmation steps, compared to 58% of the 25-34 age group.
Another thing to keep in mind is that despite the high approval number for two-factor authentication, only 45% of the survey respondents said they always have their phones with them when they're shopping online.
Among all the respondents, 56% said they'd be OK with online retailers monitoring shopper transactions and profiles daily, and 62% supported the use of an independent fraud protection agency to monitor the sites they shop with.
What do the survey results mean for e-commerce merchants?
Online stores that tell customers what they're doing to protect their data may earn more trust and more sales from shoppers who want reassurances. And shoppers don't seem to mind some electronic monitoring and assessment as they shop if it keeps them safe. Most even say they're OK with using two-factor authentication, which adds an extra step to the checkout process.
However, it's important to keep in mind that fraud-prevention solutions that require too much effort on the part of shoppers can backfire. The survey found that 50% of consumers have abandoned a cart because the checkout process was too long or complicated. Another 38% have left before checkout because the site required them to create an account.
Solutions that can help merchants deliver behind-the-scenes security include:
AI-based machine learning order screening

. Machine learning systems can detect unusual behavior in individual orders. Scanning individual orders can pick out those made with stolen card data or a taken-over customer account. This type of scanning can also compare customer behavior—such as how much they're spending, what they're buying or how much they're ordering—to their previous purchase patterns to look for possible fraud.

Machine-learning driven group order analysis.

Scanning batches of orders with machine-learning algorithms can identify organized fraud committed by criminals working with a group of cards linked to the same hacked bank or to a cluster of accounts created with stolen personal data. Even if the orders appear to come from different customers, a common bank identification number plus a common delivery address would raise a flag that individual order screening likely would not.

Two-factor authentication

. Although 2FA can be vulnerable to compromise—for example, SMS 2FA can be hijacked by SIM card swaps—many consumers see it as a way to prove their identity with minimal inconvenience. However, merchants who implement 2FA for some or all of their orders should closely monitor their cart abandonment rate to see if it increases—keeping in mind that less than half the survey respondents said they always have their phone with them while shopping online.
It may also be helpful to share general information with customers about how your online store is protected from fraud, although it's important not to share details that would make it easier for fraudsters to evade detection. By making the most of technology that assesses consumer behavior and known fraud patterns, merchants can win customers' trust and protect their data while avoiding checkout friction and cart abandonment.
Original article at: https://www.retailcustomerexperience.com/blogs/survey-us-shoppers-will-trade-privacy-but-not-convenience-for-better-e-commerce-fraud-protection/