Jul 13, 2021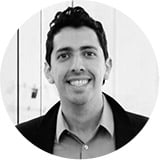 Rafael Lourenco
Turning The Clock Back on Fraud
How will companies be able to get fraud to return to pre-pandemic levels as we ease back into something more resembling normal? Rafael Lourenco, EVP at ClearSale, give his take
Fraud rate in the UK has risen by 33% during lockdown. It's not just fraud that's increased, though. The number of fraudulent transactions has gone up since the start of the coronavirus pandemic.
Fraudsters are exploiting the vulnerability of individuals and businesses that are suffering at the hands of Covid-19 repercussions. In fact, 54% of those who have lost income due to the virus have been contacted in some way or form by a con artist. This isn't limited to individuals; businesses have been affected too, with 60% of mid-sized UK businesses falling foul of fraud in 2020.
Not surprisingly, there has been a rise in online data harvesting and a drop in cheque and contactless card fraud. The former is because an increasing number of people are carrying out key activities online in the wake of shops and other businesses shutting, while the latter is obviously because people are not going out as much as they used to.
The majority of pandemic scams harvest personal and financial information, whether that's through phishing emails, text messages, or impersonating trusted organisations.
Despite the surge in fraudulent transactions against businesses, 61% of business owners said their lack of cashflow as a result of Covid-19 restrictions has forced them to limit their investment in fraud detection and prevention tools.
Why Fraud Has Increased
It's a vulnerable time for everyone. Businesses have been forced to shutter their doors and consumers are getting used to what's been dubbed the "new normal". The pressure on people, companies, and the economy is enormous right now, leaving space for fraudsters to find weak spots.
On top of this, disruptions to normal business processes and working conditions provide opportunities for fraud to take place.
Work-from-home orders have put distance between businesses and their employees, while an increasing number of people are having to grapple with new online systems to get their jobs done.
The resulting chaos and uncertainty has led people to rationalise bad behaviour and fall into a downward spiral of "it's not that bad".
However, now we have a roadmap out of lockdown that seems to be coming to fruition if the latest lift on restrictions is anything to go by, companies are focused on stabilising business.
At this point, fraud should be a key consideration. Companies should identify how fraud could infiltrate their ecosystem and put strategies in place to prepare for any disruption it might bring.
How Companies Can Get Fraud Back to Pre-Pandemic Levels
Fraud levels were significantly lower pre-pandemic. Although they weren't completely at zero (far from it), the levels were much more manageable for businesses, particularly during times of hardship.
Here's how businesses can put measures in place to prevent fraud affecting their bottom line and ensure their customers stay safe in the ongoing crisis.
Prepare for Extended Lockdowns and Restrictions
More people are working from home, and business closures and restrictions means a lot of companies are using scalable remote access technology. This comes with a whole suite of problems and weak spots if it's not implemented correctly.
Companies can (and should) provide their workforce with secure access to assets while educating them on the ramifications of fraud on remote access applications. This will help businesses integrate a strong, long-term secure foundation that allows them to maintain critical operations.
Educate Teams and Staff
Most people fall foul of fraud because they don't see it coming. This is particularly true for people who aren't used to working online or conducting most of their life via digital channels.
Businesses can avoid this pitfall by educating team members on social engineering and email attack techniques. For remote working teams, it's important they know what behaviour is expected and what support they have available.
It also helps to have a system in place that employees can tap into if they feel uncomfortable about a situation. This should be clearly laid out with an accompanying protocol, making it easy for workers to voice their concerns and identity potential threats early.
AI and Machine Learning
Thankfully, there is a wealth of technology at our fingertips today that can help counteract fraud with minimal effort. A surge in new solutions that incorporate machine learning and AI support businesses in building robust fraud prevention systems.
This is a great leap forward. In the past, fraud prevention systems were based on understanding a potential risk and flagging it to the fraud team. Now, machine learning bolsters this process and uses previous applications to inform its decision making. Fraudsters can be identified far quicker and, without the element of human error, there's little room for mistakes.
Ideally, businesses would reduce the number of fraudulent transactions to below pre-pandemic levels (or eliminate them entirely), but that's not an option. Instead, they are tasked with implementing strategies to lower their fraudulent transactions to pre-pandemic levels as we ease into a more normal world.
The increase in online payments and the anonymity of digital payment methods has helped fraudsters take advantage of pandemic-ravaged businesses.
But, as we start paving a way forward and entering a "new normal" where most activities will continue to be carried out online, it's important for businesses to put measures in place to reduce the risk of fraudulent transactions that can have devastating effects on their revenue.
Original article at: https://www.retailtechnology.co.uk/news/7504/turning-the-clock-back-on-fraud/