Feb 3, 2020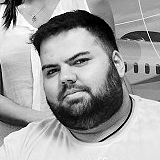 Bruno Farinelli
[Trend Alert] The Rise of the Cashierless Store
Timex says we spend six months of our lives waiting in line. Some would argue that most of that time is spent waiting at the grocery store. Lines are long, cash registers are unmanned, bagging can be tediously slow and one unpriced item can cost shoppers precious time.
When it comes to customer convenience, grocery stores don't often deliver. But what if there were a way to simplify in-store shopping and eliminate almost all the things that frustrate people?
Cashierless stores promise to do just that — offering a new and streamlined shopping experience that puts a focus on convenience. Here's what shoppers can expect and why merchants may want to consider implementing their own version.
What Is a Cashierless Store?
First popularized by the Amazon Go store, cashierless stores let consumers enter the store, pick up what they need and simply walk out. No long lines. No price checks. No trying to remember the produce code for bananas. (It's 4011, in case you wondered.)
After skipping checkout entirely and simply walking out of the store with their groceries, shoppers are charged for their purchase and receive an electronic receipt.
But don't let the name fool you. While some critics worry that cashierless stores are destined to automate the work of cashiers — the second-most common job in the United States — proponents argue the technology will actually free employees to provide more value-added tasks. Although these stores lack cashiers, they have plenty of employees — including employees who verify the purchase of age-restricted items, stock shelves and monitor the exit.
How Cashierless Stores Work
As shoppers enter a cashierless store, they'll open the store's app, which they've preloaded onto their smartphone along with payment data. Nonregistered users can gain access by providing an email address and then scanning their phone using Apple Pay or Google Pay or tapping their credit card.
Shopping is just as easy and uses a combination of computer vision, deep learning, and logic. Some stores use scales, shelf cameras and sensor technology to identify when items are taken off — or put back on — a shelf. Others use small cameras hidden inside ceiling figures that can tally your purchases as you shop. Still others use a combination of sensor fusion and camera technologies to track which shopper is picking up which item.
The technology is sophisticated enough to detect misplaced items — like when a customer changes their mind about an item and leaves it on a different shelf — and items that were examined but put back. That means customers should never be charged for these items.
As shoppers leave, they automatically pay through the app, and a receipt is either emailed to them or displayed on the app.
How These Stores Are Protected Against Fraud
Some merchants might be worried that leaving their profits up to a few sensors or cameras is a risky proposition, and they're right to be concerned. A 2018 National Retail Federation survey reported that U.S. retailers lose close to $50 billion each year because of theft, with shoplifting accounting for more than a third of those losses.
But working together, AI and sophisticated hardware lets business owners track every product in the cashierless store — from it being placed on a shelf, to making its way into a shopper's basket, to leaving the store. While mistakes (and some degree of theft) are inevitable, the technology gives store owners a strong account of where every piece of product is and whether it's been paid for. And because payment is automatic, the moment a customer (or would-be thief) removes product from a shelf, their account is automatically charged.
Some cashierless stores even have technology that's looking for shoplifters. Cameras are sensitive enough to be able to detect furtive behaviors. For example, visual tracking and behavioral data can measure gaze and speed. When customers are making the move to steal, their stride often becomes longer and they start looking at the door, not at the product in their hands. And that's where the in-store staff comes in. After being notified of potential theft behavior, employees can politely intervene.
With cashierless stores rising in popularity, shoppers can expect shorter lines and easier checkout experiences, while merchants can enjoy increased foot traffic. And it's not the only emerging trend that merchants should be aware of in 2020 and beyond — chat bots, social media and mobile wallets are also becoming part of the e-commerce fabric.
Our free E-Commerce Technology Trends white paper gives you the inside scoop on the emerging strategies that will help you target and engage with your customers and deliver the online experience they're looking for. And if, after reading it, you have questions about any of the trends we discussed, just contact us. We'll be happy to tell you more.