Nov 12, 2019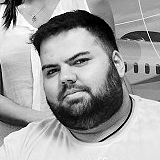 Bruno Farinelli
[Trend Alert] Preventing BOPIS Fraud
Today's consumers want their shopping to be as easy and fast as possible. Enter buy online, pick-up in store (BOPIS) shopping, where the offline and online experience meet. Customers place their orders from a retailer's e-commerce site and then pick their order up within hours at the merchant's brick-and-mortar location.
Unfortunately, BOPIS sales are also attracting the interest of fraudsters. With BOPIS fraud jumping as much as 250% in recent years, merchants must be familiar with their potential risk as well as how to prevent it without increasing customer friction.
Why BOPIS Is Popular
Especially as the holiday shopping season draws near, BOPIS shopping offers plenty of convenience for customers:
They get to browse online from the comfort of their homes, without the crowds.

They don't have to push heavy shopping carts through narrow aisles or wait in long lines to check out.

There are no rush delivery costs or worries over whether the delivery will arrive on time — or if it will arrive at all.

Some consumers can pick up their purchases as soon as an hour after placing them online.
It's no wonder, then, that BOPIS shopping increased by 44% in 2017.
BOPIS shopping isn't just good news for consumers; retailers also benefit from the practice. This new channel ends up driving online traffic into brick-and-mortar stores, and retailers count on those visitors to make other impulse purchases while they're there. The data bears this out: Approximately 40% of consumers who enter a store to pick up an online order will make an additional purchase while there.
The Attraction of BOPIS Fraud
But the quick turnaround that makes BOPIS purchases so appealing to customers also makes it appealing to fraudsters. After all, fraudsters who use stolen credit card numbers want to get their merchandise as quickly as possible, before the legitimate cardholder (or the retailer) ever notices something is wrong.
There are several reasons why BOPIS sales present a great opportunity to commit fraud:
BOPIS transactions don't require a delivery address, so these transactions are easier to get past address verification services.

The short turnaround means that merchants rarely have the time to conduct a thorough review of the transaction for any signs of fraud.

BOPIS pickups often require minimal proof of purchase. Many retailers require just a driver's license, which is easy for fraudsters to fake.
How to Reduce the Risk of BOPIS Fraud
BOPIS shopping make it hard for merchants to detect suspicious orders. But while merchants might not be able to identify every instance of BOPIS fraud, there are steps they can take to reduce their risk.
Level Up Digital Technologies
Many retailers today are continuing to use siloed systems to process internal and online transactions. This means merchants are severely limited in their ability to verify transaction details, confirm customers are who they say they are, and flag fraudulent orders.
Upgrading digital technologies can help confirm the legitimacy of a customer — and their order. These automated approaches can quickly analyze a wide range of digital information, such as the devices used to place the order, customer location, past transaction data, and even current shopping behavior, to identify the subtle signs of fraud that are easy to miss in a manual review.
Ask for Shopper Validation
Retailers should always ask for identity verification when a shopper comes to pick up a BOPIS purchase, and they might consider not allowing anyone but the order-placing customer to pick up the order.
One smart approach is to have the customers present the credit card used to make the purchase at pickup, or show the "order is ready" text or email and compare that against the original order information.
Require Account Registration
Merchants often allow online shoppers to make purchases as a "guest" to make the checkout process easier for one-time shoppers. But this also makes fraud easier for cybercriminals, particularly when in-store identity verification procedures might be lax as well.
As retailers consider new ways to authenticate customers during pickups, eliminating the "guest" option during the online purchase process might be a good place to start.
Add a Comprehensive Fraud Prevention Solution
With fraudsters continuously finding new ways to exploit e-commerce and brick-and-mortar retailers, merchants must make sure their fraud prevention strategies can thoroughly analyze each transaction — detecting instances of fraud that simple filters or busy business owners can't catch on their own.
Merchants might also benefit from chargeback insurance, which provides a 100% guarantee that covers the merchant if the fraud solution partner approves a transaction that turns out to be fraudulent and results in a chargeback. Should this happen, the fraud partner will pay the entire cost of the chargeback.
Contact a ClearSale analyst today to learn how seriously we take fraud protection, and how we can help you develop a plan for your business that will let you rest easier when it comes to the threat of fraud and chargebacks.