Mar 17, 2020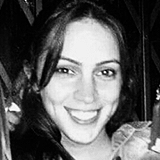 Sarah Elizabeth
[Trend Alert] Is Headless Commerce Right for Your Storefront?
Shopping online has come a long way since the first e-commerce merchant, Boston Computer Exchange, opened its virtual doors in 1982. Over the years, e-commerce platforms have become increasingly complex, with merchants exploring new approaches that attract potential customers' attention — and their shopping dollars.
As e-commerce moves away from the desktop-only solutions that require a site's front and back ends to be coupled, merchants have started to explore headless commerce options that increase flexibility and account for each buyer touchpoint.
Merchants who are looking to update their e-commerce content without having to completely overhaul their system might consider adopting headless commerce. But before you begin separating your front- and back-end systems, you'll need to understand what headless commerce is and what benefits it can offer your e-commerce store.
What Is Headless Commerce?
Headless commerce is an approach that separates the front- and back-end systems of e-commerce applications, letting the storefront and the e-commerce platform stand independently of each other. Retailers can customize the front end storefront on the fly, making it a content-rich and user-optimized experience, without requiring changes to the back end.
Although the storefront and the functional systems run independently, they still aren't entirely separated from each other. They communicate with each other using APIs and other tools, so retailers can deliver content via a wide range of devices — everything from smartwatches to kiosk screens to IoT devices — and front-end developers can present it to customers within whatever framework they want.
5 Ways Headless Commerce Can Benefit an E-Commerce Merchant
Many e-commerce merchants are making the transition to headless e-commerce to improve the user experience and earn higher customer satisfaction rates. If you're wondering if making the switch to headless e-commerce would be good for your business, here are five benefits to consider.
1. Adds Flexibility
Separating the front and back ends of a system lets you update your content — even something as complex as adding a custom checkout flow or running promotion campaigns — without having to rely on developers and other IT personnel to reconfigure your existing system. Merchants using a decoupled system can quickly make changes and have endless possibilities for customization using just a front-end developer.
2. Increases Personalization
Merchants who enjoy experimenting with personalization love the decoupled environment of a headless system. You can test new approaches — including personalization based on gender or location, or even delivering customized blogs and images — on the back end without disrupting the shoppers who are using the front end. The decoupled approach is all about being able to more easily adopt the integrations that will make the most sense for your business and improve your bottom line.
3. Improves Development Speed
Because you can adjust one end of your system without disturbing the other, the speed at which you can implement new functionality increases dramatically. As a result, merchants can better keep pace with new integrations, new market trends and customer experience demands without having to route them through the IT team first. The result? Fewer steps needed to get to deployment and fewer headaches.
4. Takes Back Control
Because you're not constrained to a platform-defined user experiences in a headless platform, you can build your optimal experience from the ground up. You have full control over the user experience, adding the right integrations and features that convert browsers into buyers.
5. Simplifies Omnichannel Delivery
Headless content management systems can even help you deliver your content to new and existing channels. Whether you want to ramp up your content delivery to Alexa or conquer the next Internet of Things device, headless e-commerce can facilitate the transition.
When it comes to your e-commerce business, you want the solutions that will let your teams be efficient and effective, optimize your customers' browsing and buying experiences, and maximize engagement and conversions. Headless commerce might just be the right route to take.
But as you consider adopting new approaches, it's important to ensure your business remains protected. ClearSale's 18+ years of experience means we've seen a lot and we stay on top of emerging trends — so we know the best ways to keep your revenue, business and customers safe. If you're interested in learning how you can put our unique combination of fraud prevention analysts and robust artificial intelligence to work for you, contact us. We'd be happy to tell you more.