Jan 19, 2023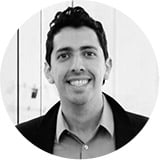 Rafael Lourenco
Travel Brands Can Meet Customer Expectations and Fight Rising Fraud
With the world reopened for travel and 66% of U.S. adults planning more trips, flight delays and long lines in airports are making headlines. There's another challenge facing the travel industry that's less visible but possibly more costly in terms of customer experience (CX) and revenue. Travel and leisure saw a fraud increase of more than 110% from 2019 through 2021, per TransUnion's 2022 global fraud report.
Meanwhile, consumers expect easy booking and checkout, and they're less patient with clunky authentication processes and false declines. Travel businesses can protect their customers and revenue from fraud while delivering the experience travelers want. The first step is to review fraud-prevention and CX processes to make sure they're aligned with current best practices.
Review customer account and loyalty point security
Compromised customer accounts are one of the main travel-industry fraud vectors, according to a 2022 Recorded Future report. Many people use insecure passwords and reuse the same password across multiple websites. That leaves them vulnerable to account takeover fueled by data breaches that expose login credentials, and to password cracking attacks that continuously try different possible passwords until they find the right one.
Once criminals have access to a customer's travel account, they can use the victim's saved payment methods to purchase and then resell airline tickets and hotel stays. They can use the victim's loyalty points or air miles in the same way or use them to buy merchandise for resale from retailers who partner with the loyalty program.
One way to increase security for these accounts is to require stronger passwords that take longer to guess or crack. Another is to review all orders — paid with a card or points — for signs of fraud, even if the orders come from repeat customers with a clean history. This extra step, if it's supported by behavioral data and expert review, can help prevent account takeover fraud.
Know that CX determines loyalty now
Preventing fraud is a key part of CX and customer retention. In a March 2021 five-country survey of 5,000 online shoppers, 84% said they'd never do business again with a site that allowed a fraudster to use their payment information. However, if travel businesses respond to the surge in fraud by complicating their customer account access and checkout processes, they risk losing customers even if those customers don't experience fraud.
TransUnion found that 88% of consumers prioritize ease of registration, login and authentication "when choosing whom to transact with online," and almost two in three (62%) consumers said they're likely to switch companies for a better digital experience. So, it may be tempting to request more data from customers each time they buy tickets, make a reservation, or book a stay, but those extra steps may push customers to look for a competitor with easier checkout.
Manage mobile CX and security concerns
The convenience-versus-security balancing act may be most important in the mobile channel. Although close to 66% of consumers surveyed by TransUnion said security concerns had deterred them from opening a new account on a mobile browser or app, mobile devices are the items consumers most often have on hand while they shop online.
ClearSale's five-country survey found that among all age groups, 66% have their phone within reach at least half the time while they shop — and 40% always have their phones close by while shopping. Among Gen Z consumers, who planned to spend more on travel in 2022 than any other age group, 71% have their phones with them while shopping at least half the time. The goal here is to reassure travelers that they can shop securely for trips on their preferred device, without adding friction when they're ready to check out.
Screen for fraud without screening out travel customers
There are several steps travel businesses can take to optimize the booking experience for their customers while strengthening security.
First, sites and apps should tell customers how their data is protected. 88% of consumers in the five-country survey said they feel more secure shopping at sites that clearly state the fraud prevention and privacy tools they use. Disclosure can be as simple as a "protected by" badge from anti-fraud and cybersecurity partners.
Next, it's important to treat mobile and desktop browsing and channels separately when it comes to optimizing CX and setting fraud-control parameters. For example, navigational tools that work well for a desktop experience may be difficult to use on a mobile screen. The same principle applies to checkout. Asking customers to key in their address and payment data is inconvenient on a desktop but can be impossible on a mobile phone, especially if the customer is in a public place where taking out their card to type in the number might be risky. One way to streamline checkout is to accept digital wallet payments, such as G Pay, Apple Pay, and PayPal, so customers who have one of these wallets can check out quickly, without having to type in all their data — and their payment data is never exposed to the website or app.
Optimal checkout security and CX requires an extra layer of fraud screening, because digital wallets, like virtually all online accounts, can be targeted by account takeover (ATO) attacks. An AI-based fraud program that evaluates each order against past customer behavior like site activity and purchase history can help flag orders that might be ATO fraud. Those flagged orders can quickly undergo expert analysis to confirm fraud—or to avoid a false positive that would ruin an otherwise valid transaction. Avoiding false positives helps maintain customer loyalty; 40% of customers in the five-country survey said they'd boycott a website after their order was declined, and 34% said they'd complain about the experience on social media.
Secure, low friction checkout is the ticket for travel brands
It's possible to deliver the buying experience and the security travelers expect, even in the face of rising customer demand and rising fraud attacks on travel providers. Show customers that you're providing security, make that security intelligent and seamless, optimize fraud controls and CX for each channel, and use expert review as needed to avoid rejecting good customers. When travelers know they can trust your site or app to provide a positive experience, they're more likely to come back to plan future trips.
Original article at: https://customerthink.com/travel-brands-can-meet-customer-expectations-and-fight-rising-fraud/