Oct 20, 2020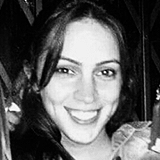 Sarah Elizabeth
Top 10 Halloween Ecommerce Stores to Watch
While many Halloween shoppers turn to Walmart, Target and Amazon for their costumes and home decor, they're missing out on the hundreds of other merchants offering unique, scary, and creative costumes and accessories.
We rounded up 10 Halloween ecommerce stores, from tiny to large, who have taken Halloween to spooky (and customer-delighting) new heights. Find out why they're so great, and what lessons you can take for your own online store.
Halloween Ecommerce Stores Get Creative in Unprecedented Times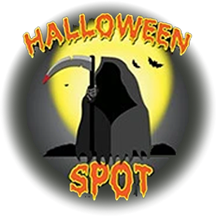 With year-round offerings, Halloween Spot makes sure customers have no excuse for showing up at the last minute to a party with a sheet over their head instead of in a full-on costume. They offer a full range of costumes for adults and kids, covering everything from decade-era outfits (like old-school rappers and flappers) to a build-your-own-costume option. They also feature a plus-size line – a rare and welcome feature. By having something for everybody, at every time of year, Halloween Spot stays top of mind with customers.

BooBahBlue is a dream for Instagram-addicted parents, with gorgeously crafted children's costumes in timeless themes like dinosaurs, lions, and classic book characters like Winnie the Pooh or Max from "Where the Wild Things Are". Close-up product photos make it easy to see the quality, while creatively staged shots spark the imagination.

Spencer's might be known for its gag gifts, but Halloween is when the store really shines. Their offering includes a section for costumes for groups and couples as well as ideas for other costumes, like Barnacle Boy from Spongebob Squarepants or Jim Halpert's three-hole punch. By tapping into powerful pop culture moments, this merchant can ride the wave of popularity – translating into increased sales.

Chasing Fireflies has a great selection of costumes not only for little kids, but for tweens – an oft-difficult age to shop for. Despite an enormous selection, the layout of the site is clean and easy to navigate, with excellent product descriptions that make it easy for frazzled parents to shop.

Sewdoggonecreative is a pet paradise when it comes to adorable Halloween costumes. Shop owner Dani has tapped into a universal human desire: to put cute dogs in cute costumes. Wisely, she uses photos of dogs modeling the costumes, so buyers can more accurately predict how the outfits will look on their pooch.

With approximately 1,400 stores in the United States and Canada open during the Halloween season, Spirit is the largest Halloween store franchise in the nation. The store boasts an exclusive selection of costumes, props and decorations, including high-end animatronics. But they're not all tricks. Since 2007, the company has raised more than $45 million for its Child Life department at 140 partner hospitals in local communities to provide funding for therapy programs and educational items and toys. A prominent banner touting their free shipping is an immediate attention-grabber.

Miss Mary Mask offers beautifully handcrafted, realistic animal masks. Moody, high-quality photos give the store a danger-in-the-woods fairytale feel while detailed product descriptions inspire consumer confidence.

If you're looking for budget-friendly Halloween wear with an edge, check out Boohoo. Instead of mixing with the little kids, Boohoo is 100% for grownups, with a laser-sharp focus on shoppers looking for a little spice and a lot of sex appeal. They don't offer 100 pages of costumes, but the ones they do have been carefully curated to suit their sassy audience.

Hot Topic, like Spencer's has embraced pop culture, but with a distinct retro nod. With Gen X and older millennials squarely in their sights, Hot Topic offers items from cult-classic 80's and 90's movies like Nightmare on Elm Street, Friday the 13th, Beetlejuice, and even The Craft ("We are the weirdos, mister!") Add in a helpful selection of stalwarts like skeletons and mummies, and you have a store perfect for anybody seeking a retro Halloween.

FarmhouseDecorArt puts a creative spin on traditional Halloween décor, with its antiqued, handcrafted signs in multiple Halloween themes. With a massive variety, this merchant has something for everybody. And with a wide variety of product photos and sizes, customers will know exactly what they're getting, greatly reducing the risk of chargebacks.
While surprises and tricks are part of Halloween, they shouldn't be part of your fraud prevention program. At ClearSale, we count on our highly trained team of analysts to complement our advanced analytics and weed out fraudsters. The result? You can grow your ecommerce business safely without having to worry about the things that go bump in the night. Contact us today to talk with one of our analysts and see how we can help you breathe easy on Halloween night and all year long.