Feb 2, 2021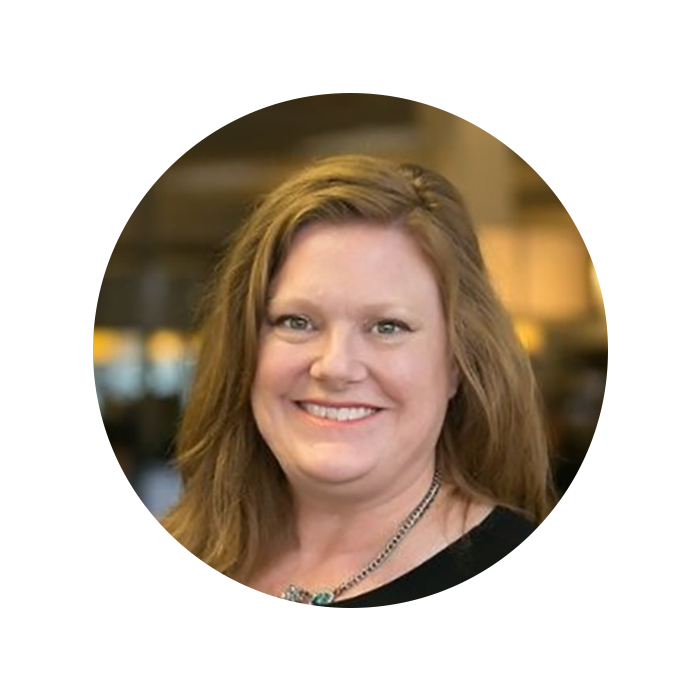 Denise Purtzer
Ecommerce Platforms: Top 6 Tips for SEO Strategy Success in 2021
The success of your ecommerce site hinges on how high it ranks in search results, which will soon become even more challenging with a new Google algorithm update. What this means for ecommerce merchants is their SEO strategy stakes are about to get higher.

Google's Algorithm Is Changing
It's been almost a year since Google announced that its page ranking algorithm was changing to improve the user experience. We now know the update is scheduled for May 2021. This highly anticipated Google Core Web Vitals update will expand Google's existing algorithm that measures mobile-friendliness, safety, security, and pop-ups to include loading speed, interactivity, and visual stability.
Now is the time to evaluate and optimize your ecommerce site to make sure it will rank high in online searches. We've compiled a list of the top six tips for SEO strategy success in 2021 and beyond. We've also highlighted how those tips can work with some of the most popular ecommerce platforms.
Ready? Let's dive in.
Tip #1: Customize, Customize, Customize
Your ecommerce site and individual web pages will have a strong SEO advantage if the URLs, page titles, headers, and images are relevant to consumer searches.
Most ecommerce platforms autofill those fields based on menu structure and product information entered during site setup. But, you'll need the ability to go back in and customize those elements for better search results.
King of customization: Magento

Magento is widely considered an SEO superstar because of its built-in best practices and extensive customization capabilities, including image alt tags and URLs. The downside is Magento's complexity. It requires coding expertise, preferably by a dedicated resource or web development team. The platform is fantastic for enterprise-level ecommerce businesses but not ideal for a smaller venture.
Tip #2: Don't Let Page Load Speed Slow You Down
Page loading speed will be a factor with the new update, both from the perspective of how long it takes to load the page and, subsequently, how quickly a customer can click on the page. This means many ecommerce sites that currently rank high on web searches may fall in ranking if they can't address slow page loading. If your online store isn't easy to navigate because customers are waiting for pages to load, they will likely bounce off your site.
Super speedy: Shift4Shop
Ecommerce platform Shift4Shop is popular among entrepreneurs looking to boost their SEO strategy because it is a one-stop shop for building online stores. In addition to Shift4Shop's built-in SEO features, it integrates with Google's Accelerated Mobile Pages (AMP), which helps with lightning-fast page loading and optimization for mobile devices.
Tip #3: Go Mobile or Go Home
Speaking of mobile devices, optimization for the mobile environment is already a hot topic among ecommerce merchants as consumers make more purchases on smart devices and will continue to do so. How your ecommerce site performs in the mobile environment will be a factor in search engine ranking as well. In particular, the speed and security of merchant sites on mobile devices will become more critical factors in the new Google algorithm.
Mastering mobile: Progressive Web Apps

One way ecommerce merchants can speed up their mobile presence is to consider a progressive web application (PWA). PWAs are websites that have the look, feel, and capabilities of an app, but they offer a much faster user experience and better security. Content on PWAs can be indexed and become discoverable by search engines, which can expand your reach.
Tip #4: Focus on Relevant Content … and Lots of It
Today's successful and highly searchable ecommerce sites are flush with product and product category content. Your SEO strategy should include an ecommerce platform that accommodates brand and category pages for even better searchability. Rich content can pre-emptively answer questions to increase conversion rates, while detailed product information is critical in preventing certain types of friendly fraud.
Great content isn't just about well-written descriptions, however. Keywords that relate to customer searches will drive traffic to the site and increase your likelihood of being found. Leaning on Google Analytics is a helpful part of this process.
Captivating content: Shopify

When it comes to ecommerce platforms that support rich, relevant content, you can't go wrong with Shopify. It's ideal for small- and medium-sized businesses and is one of the best platforms for tracking metrics. Shopify is quite user-friendly and integrates with Google Analytics, HubSpot and ClearSale.
Tip #5: Index and Redirect Duplicate and Removed Pages
Search engines are generally unforgiving of removed web page links and duplicate links. This will only become more detrimental to an ecommerce site's search engine ranking with the new algorithm. Let's look at why and how these two scenarios happen:
Redirection for Removed Pages
When a product or product category is no longer available on a merchant's online store, the page is often removed. External links from other sites still point to the missing page but can't pass any link authority and the website loses its ranking for specific keywords on Google.
If those external links are redirected to a valid URL, consumers will still find your site and Google won't penalize you. That's why your ecommerce platform should offer redirection as a feature, preferably not for an extra fee. Shopify offers this feature in the dashboard while WooCommerce requires a plugin.
Canonical Tag for Duplicate Pages
Another important SEO feature is index control or a canonical tag for multiple pages that are, essentially, duplicates. For example, if your online store sells hats in multiple colors, all the page with different colored hats would appear to be the same to Google if they were all indexed. By controlling which page is indexed, your webmaster can avoid being penalized by Google.
Reliable redirections: BigCommerce

One of the largest ecommerce platforms in the world, BigCommerce is a powerhouse with 24/7 support, cross-channel commerce, and features that increase conversion rates and decrease cart abandonment. BigCommerce also comes with a full range of built-SEO functionality, including 301 redirection and index control. The platform does require more coding expertise than other platforms, but the ability to customize makes it a popular choice.
Tip #6: Integrate Your Blog
Too often, online merchants do the heavy lifting of creating and curating a blog, only to have it live under a separate domain name from their ecommerce site. From an SEO perspective, it's a lot of work for very little reward: Even if your blog posts feature relevant keywords, you're not directing consumers to your ecommerce site if the blog isn't integrated with your site.
Merchants whose marketing and SEO strategy includes blogging should fully integrate it with the main ecommerce website. This allows your blog content to link and contribute to your site and improve search optimization. If a blog is part of your ecommerce strategy, look for platforms that include it as a standard feature. Otherwise, your business will likely have to pay an additional premium or use an external platform.
Built for blogging: WooCommerce

Unlike other ecommerce platforms, WooCommerce is built for blogging. That's because it's a WordPress plugin. That gives WooCommerce sites an SEO advantage – the meta data and content management are inherent to the platform. It won't write the blogs for you unfortunately, but WooCommerce makes integrating your company's blog simple. Perfect for small- and medium-sized businesses, WooCommerce also has a range of analytic tools to measure, analyze and maximize sales.
Extra Tip: Consider More Ecommerce Platforms

,

,

Depending on your ecommerce site needs and customer base, you have a wide range of ecommerce platform options to explore. Open source platforms like PrestaShop and OpenCart offer SEO functionality and are low cost options for merchants. BigCartel offers a limited-feature free version and an affordable top tier.
Choosing an ecommerce platform for your SEO strategy ultimately comes down to what will create the best user experience that meets and exceeds consumer expectations. Our 2021 Global Consumer Behavior Analysis Report can help your company better understand consumer expectations and how consumer behavior will shape the future of ecommerce and SEO.