Apr 17, 2017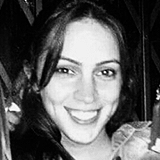 Sarah Elizabeth
Top 6 Reasons Your E-Commerce Website Might Be Attracting Fraudsters
As an e-commerce merchant, you've developed a user-friendly shopping cart, designed an attractive website and stocked must-have products that keep customers coming back. You've done everything right so far to increase your customer base and build your business.
But when you reduced friction and encouraged online transactions, did you also increase your fraud risk exposure? Let's look at some reasons your e-commerce website is attracting fraudsters as well as legitimate customers.
What Attracts Fraudsters to Certain Websites and Businesses?
Fraudsters aren't attracted just to big businesses — smaller businesses are also becoming increasingly popular targets. Your business can expect to experience an increased risk of fraud if you are:
Selling high-value luxury items. Retailers selling jewelry, designer purses and clothing, and electronics often find themselves the victims of fraud. These products are popular and easy for fraudsters to resell, and the high ticket price means cybercriminals don't have to process many transactions to turn a hefty profit. But for retailers, fewer transactions also mean fewer opportunities to get fraud screening right.
A new business. Fraudsters hope that new businesses haven't yet implemented a comprehensive fraud protection program; they then take advantage of that security lapse.
Shipping to international destinations. Global ecommerce has grown recently at a compound annual rate of more than 23% — a number that's attractive to growing companies. But many retailers are finding that crossing international borders into countries with challenging economic conditions also increases risk exposure. Some of the countries that pose an increased fraud risk include:

Severe income pressure leads to one of the world's highest levels of credit card fraud — 49% of the country's cardholders experienced card fraud.
Indonesia. Credit card fraud is so rampant that consumers avoid using credit cards for purchases, preferring other methods of payment instead.
Fraud levels are so high that many merchants refuse to ship to Nigeria. Here, the risk of an online order being fraudulent far outweighs the possibility that it's legitimate.
The country offers few quality jobs, resulting in a population that's increasingly turning to cybertheft.
South Africa. Credit card fraud losses continue to rise, and CNP fraud accounted for 42% of the country's gross credit card fraud losses in 2014

.
Offering rush and overnight shipping. If your business offers next- or same-day shipping, fraudsters are banking on you not having the turnaround time to verify each order's legitimacy.
Selling a significant amount of gift cards. While the financial opportunity for merchants selling gift cards is substantial, so is the fraud risk. With no shipping address required for e-gift cards, fraudulent purchases are difficult, if not impossible, to track. Buying gift cards is an uncomplicated way for criminals to quickly extract funds from a stolen credit card number.
Providing travel services. Travel fraud is becoming a big business, costing the airline industry alone more than a billion dollars each year. Travel agents see low margins per transaction, earning only convenience fees and commissions, not the full value of each online sale. This puts these businesses at a greater risk for the costs of fraud-related chargebacks, since they're responsible for the full transaction value, not just their portion of the profit.
What Can Businesses Do to Prevent Fraud?
Because it's a matter of when, not if, your business will experience fraud, shore up your business's vulnerabilities now by:
Understanding the fraud risk profiles, consumer payment preferences and consumer buying behaviors for the countries in which you're doing business.
Routinely assessing your fraud risk exposure as well as detection and prevention techniques.
Understanding the liability of your customers for the fraud losses they incur and recognizing how this will affect their willingness to shop online.
Employing a combination of machine learning and human analytics to protect your business.
Screening every transaction, not just those your fraud filter flags.
Considering incorporating a strategy with a 100% chargeback guarantee, which protects you from chargeback costs.
Bad transactions can have a significant impact on your business, not only in terms of lost merchandise but also in terms of lost profit and shipping costs, fees and penalties. Because all businesses risk attracting fraudsters, ensure that your fraud strategies are enough to stop fraudulent orders before they occur.
ClearSale's multilayered Fraud Protection Solution can help protect your business against the cybercriminals it may attract. Contact us today to learn how our proprietary technology helps you increase sales and reduce fraud.