Sep 3, 2021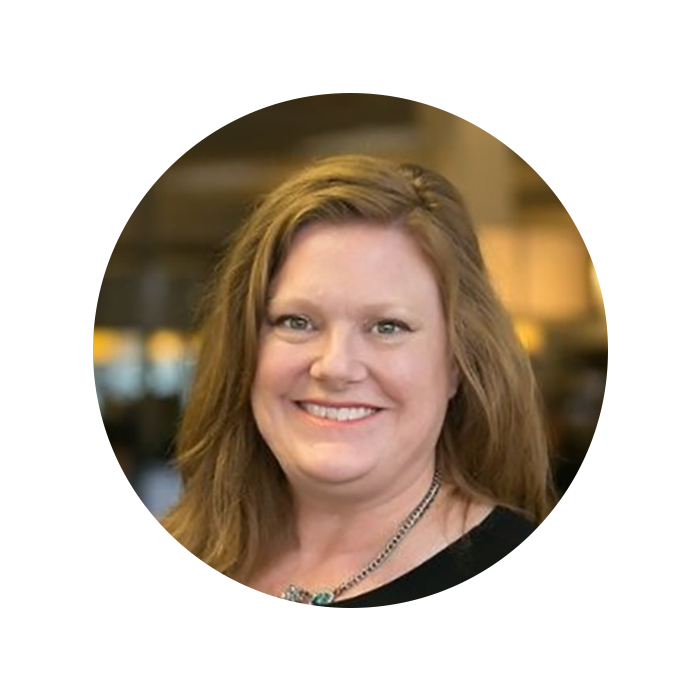 Denise Purtzer
Top 12 Trends in Online Payment Fraud Ecommerce Merchants Need to Know
The Great Online Shopping Shift of 2020 – when the pandemic resulted in five to seven years' worth of ecommerce growth in just one year – was excellent news for many ecommerce merchants.
The accompanying fraud put a damper on things, though. Fraud attacks on small business ecommerce merchants increased by 27% in 2020. Their medium to enterprise-level counterparts saw an increase of 48%.
As sales moves increasingly online, ecommerce merchants need to be aware of fraud issues—some emerging, some long-standing – that may threaten their growth.
Emerging Ecommerce Fraud Trends
Here are twelve of the biggest trends involving ecommerce fraud that online retailers should watch for in the post-pandemic era.
1. Buy Online, Pick Up In Store (BOPIS)
With the pandemic making it impossible for shoppers to browse and buy in person, an entirely new way to shop online emerged: buy-online-pickup-in-store (BOPIS). Retailers and grocers quickly solved the problem of selling to consumers during lockdown with this convenient service – and it continues to grow in popularity.

The reason for BOPIS' popularity – convenience – is also its biggest vulnerability. The success of BOPIS depends heavily on a frictionless experience and speedy service. As a result, bad actors know they have a good chance of getting away with the merchandise before the consumer sees the charge on their credit card – and they may even do this with multiple store locations in a quick period of time to maximize their ill-gotten gains. Additionally, BOPIS orders don't have a shipping address, so merchants have to go without this important piece of fraud-preventing data.
To curb this type of fraud, it's important to make sure your fraud prevention can keep up with this fast pace. Ideally, your fraud prevention solution should allow for prioritized and streamlined (but still very robust) screening of BOPIS orders, so you can be 100% confident the order is legitimate before the car drives away with your goods – and without subjecting good customers to an in-person screening.
2. Increase in Enterprise Ecommerce
As online shopping became the only way to shop in 2020, enterprise-level brands experienced massive increases in ecommerce traffic and sales.
It makes sense: Consumers who had never shopped online before weren't as comfortable trusting smaller online merchants, so they turned to the brands they know.
While enterprise brands welcomed these brand-new online shoppers, the influx also wreaked havoc on their fraud prevention.
Large ecommerce brands often build their own fraud prevention tools – or they rely on the filters that come standard with ecommerce platforms. In either case, many an algorithm was suddenly and violently thrown off-course by a flood of fledgling shoppers and not enough market intelligence to easily integrate them. And fraudsters, sensing opportunity, were eager to try to blend into the crowd and commit fraud undetected.
3. The Ripple Effects of False Declines
Businesses of all sizes sabotage their own approval rates, leaving money on the table by declining perfectly good transactions that "look" like fraud. This is often the result of too-strict (or overlapping) fraud filters and broad-based assumptions about buyer behavior.
Turning away a legitimate sale is bad enough, but it's the splash damage from false declines that poses the real danger.
When a legitimate customer's transaction is declined, it has some pretty nasty impacts. In fact, nearly 40% of consumers say they would never buy from that site again and almost 30% will take their beef onto social media and post about their bad experience – a potential nightmare if you falsely decline an influencer.

Online merchants of all sizes need to take a customized approach to fraud prevention. Fraud filters are great tools to identify "potential" fraud, but there must be a process to ensure that a valid customer isn't turned away. A combination of highly customized fraud rules and a rigorous manual review process are the key to balancing fraud prevention and a superior customer experience.
4. Balancing Customer Experience (CX), User Experience (UX), & Fraud
Speaking of the customer experience – it's become an even more important factor for success in the ecommerce industry. Today's ecommerce merchants have a literal three-ring circus to manage that includes:
Customer experience (CX) – How consumers feel they are treated and taken care of by an ecommerce merchant.

User experience (UX) – How easy it is to search, select, understand and navigate an ecommerce store.

Fraud prevention and protection – Stopping fraudsters from victimizing customers and stealing revenue from an ecommerce store.
We know that customers expect great service online. They have no problem abandoning their shopping cart if the checkout process is too difficult or if there aren't sufficient payment options.
Ecommerce merchants need to make sure their checkout process is easy and safe, with robust and intuitive search, filtration and navigation capabilities, as well as a wide variety of payment options like digital wallets and buy-now-pay-later (BNPL).
5. Cross-Border Commerce
It's no surprise that 2020 was an ecommerce watershed year for international markets that had previously not been able to attract cross-border customers.
Bargain hunters quickly discovered that they could easily find a lower price in another country online. In fact, 32% of global customers increased their cross-border purchases and 51% indicated they would continue to do so in the future.
This presents a fantastic opportunity for ecommerce merchants – cross-border commerce is expected to account for 20% of ecommerce by 2022.

It also presents several challenges, like shipping, conversion rates, and border policies. Another challenge? Dealing with international markets' regulations around how chargebacks and fraud can be dealt with across borders. And it's safe to say not every business has access to in-house analysis of global fraud practices and trends. Because of this, as businesses eye exciting foreign markets, they'll need to prioritize finding a partner who does have access to that kind of global fraud expertise.
6. Mobile & Social Commerce Fraud
Regardless of location, consumers around the globe have become more and more dependent on their mobile devices, which makes mobile and social commerce ripe for fraudsters to exploit.
Millennials and Gen Z have made mobile and social commerce their de facto standard for online purchases. And they aren't alone: devices to shop online. With mobile commerce also comes social commerce from Facebook, Instagram, and even TikTok.

Fraudsters can see this trend too, however, and they're seizing the opportunity. From fake brand accounts in the fashion industry – where imposter brands are being promoted on up to 65 million fake posts every year – to rampant CNP fraud, fraudsters are inventing new ways to take advantage of this trend.
What can merchants do? Aside from encouraging customers to implement face ID on their mobile devices as added security for app logins, ecommerce merchants need to implement their own fraud prevention and protection solution separate from what is offered by social sites. Given the complex nature of mobile purchase and ecommerce platforms that cater to social commerce, a sound fraud protection solution needs to include automatic flagging and manual review.
7. Coupon & Discount Abuse Fraud
The seventh trend is tricky and more of fraud concern for large or enterprise level companies. However, coupon and discount abuse can silently siphon away at any merchant's bottom line.
Coupon or discount abuse happens when a customer or fraudster creates multiple accounts so they can use a promotion more than once. Related to this type of abuse is loyalty fraud, which happens when a fraudster hacks into a consumer's personal information and takes over their loyalty points to redeem benefits.
With the influx of new customers who are less savvy online – and who typically flock to larger ecommerce sites that offer coupons, discounts, loyalty points, and other promotions – these types of fraud have become more common. More often than not, we see this type of fraud being perpetrated by large-scale crime rings and mass-registered fake accounts.
So, how do you fight this type of fraud? The key is to not look at each transaction in isolation. Your fraud prevention efforts will require the ability to analyze the bigger picture. This is where industry intelligence and expertise have an advantage.
Understanding these seven emerging fraud trends will also help ecommerce businesses fight against existing fraud trends that are still plaguing the industry.
Continuing Fraud Issues
Fraudsters may get caught or "retire," but there's always another one to take their place and pick up on these tried-and-true fraud tactics.
1. Friendly Fraud
Friendly fraud happens when an account holder disputes a valid transaction. They may have forgotten about the purchase or recurring charge and honestly believes the charge is fraud. With the recent, increase in first-time online shoppers, friendly fraud has become a significant issue and can negatively impact merchants.
Not only are ecommerce merchants out the products or services they sold and sent in good faith, they're also on the hook for shipping costs and the fees associated with chargebacks. And considering how today's consumer views declined transactions, merchants are more likely to accept the loss associated with friendly fraud than risk losing the customer or, worse, having to address negative social media posts.
2. Chargeback Fraud
Chargeback fraud is similar to friendly fraud with a big difference – intent. With friendly fraud, customers often make an honest mistake. Chargeback fraud, on the other hand, is often malicious. In these situations, the customer files a chargeback on a legitimate transaction so they can keep the product and receive a full refund on the original purchase.
Chargeback fraud is one of the biggest drains on a small- and medium-sized ecommerce merchant's bottom line: Each chargeback costs merchants $2.50 in time, fees, physical goods, and shipping costs. And that's not considering what happens to a merchant's relationship with payment processors if their chargeback rate is too high.
Once their chargeback rate is nearly or over the 1% threshold, merchants are usually subject to management programs which impose high fees and the potential of becoming "high risk." Simply put, too many chargebacks can put an ecommerce business out of business.

Ecommerce merchants must have a coordinated strategy around handling and preventing chargebacks. If you work with a solution partner to develop your fraud prevention and protection strategy, make sure they are willing to refund the chargeback fee related to any fraudulent transaction that is incorrectly approved.
3. Card Not Present (CNP) Fraud
Among the most common reasons for chargebacks is card-not-present or CNP fraud.
The rise in online shopping means that more and more transactions are made without the physical proof of ownership of the payment card. These card-not-present payments, along with digital wallets such as Apple Pay and Shop Pay, have made the online shopping experience easier for customers.
They've also made fraudsters' jobs easier.
Unsecured mobile devices, easy-to-guess passwords and unencrypted transmissions have opened a world of possibility for hackers to steal sensitive data and payment credentials from the likes of Facebook and other large organizations. In 2020, the Federal Trade Commission logged 393,207 official reports of identity theft via credit card fraud. Cybercriminals have also perfected malware that targets mobile devices to gather data, take control of the devices and modify their settings.

Globally, ecommerce merchants are expected to lose $130 billion to card-not-present through 2023.
4. Voice Commerce
Voice commerce is not nearly as mature as other ecommerce shopping channels, but that doesn't stop consumers from using it to make purchases. Juniper Research expects voice commerce to generate $80 billion in revenues by 2023.
This means smart speakers and voice assistants like Amazon's Alexa, Apple's Siri, Google Assistant and Microsoft Cortana will continue to grow in popularity and become more capable of enabling online purchases. Voice commerce definitely got a boost from the pandemic with its completely hands-free approach to ecommerce: A 2020 Adobe survey reported that 31% of voice users said voice technology offered a more sanitary option.
While this generates more transactions and access to customers who wouldn't otherwise be comfortable with online or in-person shopping, it also creates the challenge of increased chargeback and CNP fraud.
Fight Payment Fraud Using a Comprehensive Approach
Ecommerce merchants need to be prepared for ever-changing fraudster attacks by using an approach that accounts for the dynamic nature of fraud. Static rules become outdated too quickly and, quite frankly, fraudsters are great at what they do.
As technology evolves, so must fraud protection. That's why it's critical to have a robust fraud protection solution that leverages sophisticated machine learning that quickly identifies suspicious patterns and advanced human intelligence to perform experienced risk assessments. Don't forget that fraud protection should preserve the frictionless experience customers have come to expect.
At ClearSale, our analysts understand the complexities of today's ecommerce, as well as future advances that will impact how fraudsters work. We'll show you how our hybrid approach can help you be smarter about — and better at — fighting fraud.