Nov 5, 2018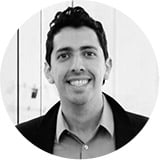 Rafael Lourenco
Deliver outstanding Black Friday/Cyber Monday customer service
ClearSales shares tips on how to deliver outstanding Black Friday/Cyber Monday customer service while stopping fraud at RetailTouchPoints
E-Commerce customer service and fraud screening programs can both get overwhelmed during holiday sales peaks, sometimes in ways that affect each other. Slow order approvals and automatic false declines can ruin your customers' experience, while rushed approvals or under-trained customer service can allow fraudsters to bypass your security measures. Here are four ways to balance service and security during holiday crunch time.
1. Audit your site now to reduce routine customer inquiries
Holiday shoppers look for free shipping, want to know for sure that their orders will be delivered fast, and want to understand your refund and exchange policy before they buy. You can make their shopping experience easier and save your customer service team time by putting a summary of your shipping costs, holiday shipping cutoff dates and return policy on each page of your site. To reduce the number of customer inquiries about order progress, you can offer email and text updates for order tracking. All of these steps free up your customer service team to handle more complex questions.
2. Consider adding seasonal customer service support
According to Zendesk, the speed at which customer service responds to inquiries is directly related to customer satisfaction, and customer inquiries usually peak during the holiday shopping season. That means to keep your customers happy, you need to be able to reply to them fast, even when questions are pouring in. Can your current staff keep up with the increase? If not, it may be wise to add seasonal customer support staff or outsource to a third-party CSR service. Having enough customer service bandwidth gives your team more time to watch out for possible fraud indicators in their customer interactions.
3. Train your customer service reps to watch for fraud indicators
Fraudsters know that one way to get around AI tools and trained fraud screeners is to target front-line customer service representatives, who usually don't have the same level of anti-fraud training that fraud analysts do and who may be under pressure to handle inquiries quickly and move on. Training all of your CSRs in the nuances of fraud detection may not be realistic, especially in the short term, but you can put a process in place for your reps to flag inquiries and refer them to a fraud analyst or manager. Common scams your customer service team should look out for include anyone trying to talk their way into accessing account authentication or password information, and requests for shipping changes on approved orders such as changing the delivery address, switching to a carrier suggested by the customer or upgrading from standard to expedited shipping on approved orders.
4. Outsource manual review of flagged orders
Automatic rules can screen out clear-cut attempts at CNP fraud, but relying solely on rules-based screening can lead to one of two problems: Click here to keep reading.