Oct 5, 2020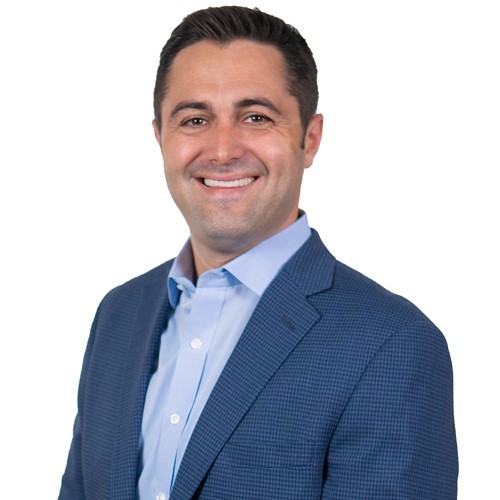 Michael Weinhouse
This Month, Commit to Discovering Your Customers
Michael Weinhouse, Founder and CO-CEO of Logical Position
The coronavirus pandemic has created unprecedented disruption for businesses everywhere while hobbling the American economy. Through the second quarter of 2020, major economic indicators have soured at record levels.

• Economic output fell by 9.5% in Q2, which is the steepest drop on record.
• In April, consumer spending dropped by 12.6%, which was another record decrease.

With no clear solution on the horizon, businesses are wondering how they can attract, and keep, consumers in an ever-evolving landscape. Now more than ever, it's important to focus on the customer journey while honing your marketing strategy to appeal to the needs of your audience.

October 15 is National Get to Know Your Customer Day, which is an excellent reminder for businesses everywhere to take actionable steps to understand their clientele better. Companies who take the time to understand what their customers need – and why – will have a much better chance at survival than those who don't.

Logical Position (LP) is a digital marketing agency dedicated to connecting businesses with their ideal customers. However, we've come to learn that our success is directly tied to understanding our clients' needs and creating services to match. That's why we've made it a priority to learn as much as possible about new clients before we start working for them. By doing our due diligence, we're able to deliver better results while creating successful, long-term partnerships. This process begins by finding out what our customers have in common.
Smart Segmentation Delivers Better Results
No two shoppers are alike. However, you can group your customers into segments based on important commonalities. For example, most LP clients fall into two marketing camps: e-commerce and lead generation. If we offered our lead generation customers the same services as our e-commerce customers, or vice-versa, we wouldn't be very successful.

We also segment our clients based on their marketing goals. Maybe they're testing a new product, building brand awareness, or targeting a specific return on ad spend — each goal requires a different approach.

We've worked with thousands of clients over the years and collected reams of data in the process. By segmenting new customers, we're able to leverage that experience and recommend marketing services that have been proven to work. We can also take it a step further by customizing the sequence of our marketing services based on who our clients are and what they want.
Listen for Customer Feedback
While this process allows you to provide better service, it's also a fantastic opportunity to uncover unmet customer needs. Using this approach, we've added social media and Amazon search services to serve our clients more thoroughly. We also recently rolled out email marketing services, which we developed in response to specific customer feedback. We would never have uncovered these unmet needs had we not been listening carefully to what our patrons were telling us.

So, how does the average business begin learning more about their customers and discovering unmet needs? Email is a great place to start.
Use Email as a Learning Tool
The same principles LP uses to serve our clients carry over well into email marketing. By connecting your customer management system to an email service provider like MailChimp or Klaviyo, you can begin to unlock a world of valuable marketing information. Before launching your first email marketing campaign, consider how you can segment your audience into similar groups.

For example, an e-commerce business might segment its email list this way:

1. Frequent Buyers: These are customers who open emails and make purchases.
2. Potential Buyers: These are customers who open emails but don't make purchases.
3. Win-Back Opportunities: These are customers who never open an email.

Once you've defined your segments, you'll begin learning which customers are truly engaged, and which customers need further nurturing. Smart segmentation also allows you to customize your communication and offers based on how each of these groups responds to your targeted emails.
Email Segmentation Drives Performance
This customized communication drives email performance. According to Klaviyo's own analysis of more than 2.5 billion emails, highly segmented campaigns resulted in higher open rates, click through rates, and revenue per recipient than general campaigns.

• Segmented lists delivered open and click-through rates that were nearly double those of unsegmented lists.
• Segmented lists also returned three times the revenue per recipient than unsegmented lists.

What's more, segmented lists also saw fewer unsubscribes than general campaigns. It's clear that communicating with your email customers in very specific ways will help you maximize this valuable business asset.
Automate to Customize
Another way to utilize email is by setting up marketing automations. These emails are automatically triggered whenever prospects take specific actions on your website. Common automations include a welcome series that is automatically sent to new email subscribers or abandoned cart emails that go out when buyers add products to their cart but don't complete the purchase.

In the case of abandoned cart emails, offering your customers a simple reminder can have a huge impact on revenue. Forrester research says that e-commerce brands lose $18.5 billion annually due to shopping cart abandonment. However, when brands enable these email automations, 50% of recipients who click make a purchase.

Thanking your customers for a purchase or offering a friendly introduction can be an amazing opportunity to drive brand loyalty. According to MailChimp's research, welcome emails "generate as much as 320% more income per email than other promotional messages."

These automations are especially powerful because they give you the ability to reach your customers with customized messages designed to meet them at their exact point in the purchase cycle. It doesn't get more targeted than that.
Learn Everything You Can
Once you've established your segmentation parameters and created key automations, the next step is to pay attention to how your customers respond. A/B testing is a powerful tool email marketers can use to judge the effectiveness of their messages. This process starts by identifying a single testing variable like the subject line, content, special offers, or call to action. Once you've identified your variable, split your audience into two equal and random groups. Then, send one version of your variable to one group, and the other version of your variable to the other group.

Based on the resulting information, you can begin identifying your customers' unique cross-sell and upsell opportunities and uncover the inducements your prospects need to progress through your sales funnel.
While this approach tasks discipline and creativity, it can deliver amazing results. Campaign Monitor — another major email service provider — found that using positive language in their emails increased their click-through rate by 22%.

In addition to A/B testing, you may also be able to use email to query your engaged customers about what products or services they're most interested in. Who knows what opportunities you might uncover?
Getting Started is Easier than You Think
Launching an email marketing program may seem intimidating, but it's easier than you think. The first step is to do some research and pick an email service provider you're comfortable with. Then, set up the integration that links your provider with your shopping cart or customer management software. From there, you can create relevant automations and then move on to sending manual emails using content aimed at engaging your audience.

You can also begin building an email list by adding a newsletter pop-up on your website — although, growing an organic list may take some time. However, marketing to a group of engaged customers who opted-in to your list is light years more effective than marketing to a list of email addresses you purchased.

As a component of a broader marketing strategy, email also works extremely well in combination with other approaches like pay-per-click and paid social advertising, as well as search engine optimization. When these efforts all work in sync, businesses can begin tracking the entire customer lifecycle — from acquisition to purchase to nurturing and everything in between. Then, the complete picture of who your customers are and what triggers them to make a purchase begins to emerge.
If You're Not Exploring, You're Guessing
It's difficult to predict where the economy is headed, especially as we enter the all-important holiday season. Without a defined strategy in place for learning about your audience, you'll be making decisions in the dark, which is a luxury most businesses can't afford these days. By contrast, with clear insight into who your customers are, what they want, and how they make their decisions, you can connect with your customers much more effectively.

While email is a wonderful and accessible tool businesses can use to explore their clientele, it's certainly not the only one. Sometimes getting to know your customers is as simple as picking up the phone and asking a few questions.

No matter how you go about it, National Get to Know Your Customer Day is an opportunity to learn how to serve your patrons better. In the age of COVID-19, that should be priority No. 1 for every business owner.