Jun 10, 2017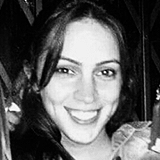 Sarah Elizabeth
The Top Benefits of Multichannel Selling for E-Commerce Merchants
As technology and customer shopping habits evolve, merchants of all sizes are becoming increasingly multichannel. Selling through mobile apps, branded websites, online marketplaces and more, the most successful businesses are those that have established multiple integrated retail channels.
Creating a successful multichannel experience can be intimidating for an e-commerce business – especially those who are just starting out. But with the right tools and by taking advantage of the right channels, the benefits to both retailers and their customers are significant.
Why Multichannel Selling Is Appealing to E-Commerce Merchants
Merchants know that increased marketplace exposure offers the opportunity for higher revenue and increased brand recognition. But what they might not know is that multichannel e-commerce means more than having just a brick-and-mortar store and an e-commerce site. Instead, it means having a presence in multiple online and offline marketplace channels, including:
Offline sales. This channel has evolved beyond simple brick-and-mortar locations — trade shows, local markets, print and radio ads, and catalogs are also offline merchant opportunities.
e-Commerce platforms. This platform is a retailer's branded retail shop through which customers place orders and merchants capture customer information for future marketing efforts.
On marketplace sites like Amazon and eBay, merchants can sell their products, but with limited store branding and potential to capture customer information. While the marketplace conveniently handles sales processing, it does charge fees for listing and selling products.
These selling opportunities help merchants meet customers where they are and lets merchants successfully develop and manage relationships in every channel that customers visit.
But those aren't the only benefits to multichannel selling. Merchants can also:
Create a unified experience. By combining online and brick-and-mortar channels, merchants can provide a consistent experience for customers across platforms. This lets merchants more efficiently respond to customers' needs and increase engagement.
Increase their customer base. Some customers prefer to shop online while others like to visit physical stores. Some others may comparison shop on Amazon while browsing a brick-and-mortar store. When merchants strategically place their products in the path of the customers who need them — regardless of how those customers are shopping — sales, exposure and customer reach can increase.
Focus on select target markets. Based on the channel through which customers shop, merchants can create targeted, customized offers, such as coupons and inbound links.
Diversify risk. Multichannel selling protects merchants against relying on just one sales method. In the event an online merchant account is suspended or an offline store loses momentum, merchants who diversify their channels may incur less of a revenue hit.
Test new markets. Considering going international? Try selling on marketplaces like eBay, which lets retailers test selling to international customers.
Improve customer perception. By being available through multiple emerging and proven channels, merchants can show they're forward-thinking and responsive to customers' needs and purchasing habits.
How Multichannel E-Commerce Can Help Boost Sales
Selling their products through a variety of channels can help merchants in numerous ways — increasing sales is certainly one of the most desirable. In fact, research from Stitch Labs documents that retailers selling on two marketplaces realize 190% more revenue than those that sell on only one.
Although retailers face increased fees and complexities when adding sales channels, what is it about multichannel e-commerce that results in an improved bottom line?
Expanded reach. When merchants open physical stores and expand their online market presence, their reach is bigger, allowing them to increase their mass market distribution. By taking advantage of the expansive reach of e-commerce giants like Amazon, it's easy for even smaller merchants to get in front of a range of clients — and the simple checkout and fulfillment processes simplify sales. This extra exposure routinely results in more revenue.
Increased convenience. Finding the best price is important to customers. But buying merchandise online and having to mail returns is a hassle. They're often willing to pay more for better customer service and increased convenience, such as buying an item online but being able to return or exchange it at a local store. When merchants make it easier for customers to make a purchase, profit increases.
Increased number of engagement points. With multiple shopping options, customers have an increased number of engagement and purchase points. Consider, for example, a customer who tries on a sweater in-store but then orders it online in a different color.
Improved customer understanding. Selling through multiple sales channels gives merchants more information about their customers and lets them leverage that information to increase sales. Tracking customer purchases also gives merchants the opportunity introduce targeted marketing and increase brand awareness.
How Does Multichannel Selling Benefit Customers?
Merchants aren't the only ones that profit from a multichannel selling approach — customers also benefit by:
Trying before they buy. Businesses with a physical presence that complements their online presence give customers the opportunity to see the product in person before ordering it online.
Engaging with multiple channels to improve the shopping experience. Customers appreciate the flexibility to engage with multiple channels during a single purchase — such as ordering online for in-store pickup or exchanging an online order in the store.
Personalize shopping experiences. Merchants that take advantage of cross-channel integration opportunities can offer customers a more personalized customer experience, exceeding customers' already-high expectations.
To grow revenue and profits, your business needs to stay competitive. One way to do this is by researching and implementing an effective multichannel selling strategy. And no matter which channels you pursue, it's critical that you have a comprehensive fraud protection solution in place to protect your e-commerce business against the rising threat of credit card fraud.
ClearSale combines advanced technology, statistical intelligence and sophisticated human analysis to provide omnichannel fraud protection to each of its customers. Talk with a ClearSale credit card fraud analyst today to learn how our multilayered approach manages fraud protection for all your business channels — online and offline.