Jul 14, 2022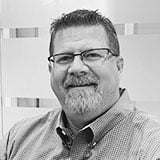 David Fletcher
What's the Right Tech Mix for CX Success?
Creating a great online customer experience (CX) is impossible without the right technology, but technology isn't the only key element. Because CX solutions can be expensive and time-consuming to implement, choosing the right ones for your business is essential. Start by understanding the CX your customers want, then look for solutions that will allow you to deliver that experience now while giving you scalability and flexibility for future CX evolution.
To learn what online shoppers want versus what they're experiencing, ClearSale conducted a 5-country survey of more than 5,000 adults who shopped online between March 2020 and March 2021. These insights shine a light on some of the CX issues that the right technology can solve.
CX starts with knowing your customers
Three core elements of great CX are convenience, security, and personalization, but not all customers are getting these needs met. Among the survey respondents, 61% said convenience matters for keeping them shopping online rather than in physical stores. However, ecommerce isn't always convenient enough for shoppers to complete an order. More than a third (35%) of customers surveyed reported abandoning an online cart at least once because checkout was too complicated or took too long. 32% have left a cart behind because the site they were shopping on required them to create an account before making a purchase. The lesson here is that customers need streamlined checkout processes to increase cart conversions.
Convenience dovetails with another core CX issue, security, when it's time to check out. Only 28% of shoppers said they always have their credit card handy as they shop online, and 36% said they've abandoned a cart because they didn't trust the site with their credit card number. Clearly, card-only checkout options create an unacceptable amount of friction for customers, 71% of whom always or sometimes pay with a digital wallet rather than key in credit card details online. The takeaway here is that online retailers need to give their customers the payment options they prefer.
Personalization of messaging and offers is considered table stakes for ecommerce now, but a look at the data shows there are some generational differences in personalization preferences. When asked about elements that made them choose online shopping over brick-and-mortar stores, 18% of 18- to 24-year-olds and 17% of 25- to 39-year-olds said, "featured items picked just for me based on my shopping habits." Among shoppers aged 65 and older, just 11% said the same. Keep in mind that personalization requires sharing of data by customers, and older consumers have been warned for years to be cautious about sharing data online. The lesson here is that personalization efforts are likely to generate better ROI for younger customers, while attempts to collect data from older customers may be perceived as intrusive or unnecessary.
Fraud and false declines are a major issue for security and for CX. 15% of the surveyed consumers reported at least one experience with online payment fraud in the previous 12 months, and 84% said they'd never shop again with an ecommerce business after a fraud experience on their website. At the same time, 25% reported having at least one online order declined, and 40% said they'd boycott a business that declined their order. More than a third (34%) would complain about the business on social media. The key CX issue here is that fraud and false decline prevention both need improvement.
There's another issue that can affect CX, as well — package tracking. Security.org found that 19% of U.S. adults suffered at least one package theft between November 2020 and November 2021. That's 49 million Americans who had a bad customer experience after their visit to the website or app was complete. The lesson here is that retailers can enhance CX with package tracking and delivery notification tools that keep customers in the loop and give them options to reduce package-theft risks.
Using data & technology for better CX
The lessons above can help to shape a roadmap for CX improvements, and that roadmap will clarify the technology needed to make it happen. First, let's consider customers' expectations for streamlined checkout options and for the payment methods they prefer. Offering multiple payment options can reduce cart abandonment but it can also generate separate sets of data for each payment channel. A payment orchestration hub can give customers what they want while making it easier to plug in payment methods and unify their data for marketing, merchandising, and fraud prevention.
Unified customer data — from the ecommerce platform, the payment orchestration hub, marketing channels, and other sources — is the key to curating experiences for younger customers, while avoiding too much personalization that might unsettle older customers who are more concerned about data privacy. A customer data platform that's scalable and modular makes it easy to unify data from multiple sources and use it to create highly customized experiences for customers who want them. However, less than half of the marketing executives surveyed by Capgemini in March and April 2021 said their organizations were already using a customer data platform.
Customer data, transparently collected with consent, can also help ecommerce businesses reduce fraud and avoid declining good orders by mistake. For example, with a history of the customer's behavior on the site, past purchases, and behavioral biometric data on other sites, businesses can assess whether a new but unusual order from the customer's account is legitimate or account takeover fraud. Manually reviewing suspicious orders instead of rejecting them automatically can also reduce false declines and supply more information for the retailer's fraud-control algorithm. Once customers' orders are approved, real-time order tracking and updates can ensure their packages reach them and not a porch pirate.
Based on their customers' CX expectations, businesses may need:
multiple payment options
an orchestration hub to manage the data those payment options generate
a customer data platform to unify data across channels and platforms for marketing and security
a fraud-prevention tool that uses machine learning and manual review to continuously improve fraud detection and reduce false declines
real-time package tracking
In addition, these resources should be easy to integrate, scalable, and expandable to accommodate new ecommerce technologies as they emerge.
Mapping, sourcing, and implementing an effective CX tech stack takes time and commitment from leadership. It's also the key to meeting customers' expectations now and being prepared to meet them in the future. The key is to select technology based on your customers' expectations and needs.
Original article at: https://customerthink.com/whats-the-right-tech-mix-for-cx-success/