Feb 5, 2018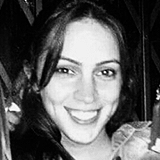 Sarah Elizabeth
The One Type of Photo That Can Increase e-Commerce Sales
When shoppers go online to make a purchase, 96% say that ratings, reviews and product images all contribute to their purchase decision. But through the magic of Photoshop and carefully staged photos, the actual product can often end up looking far different than what the customer unboxes. No longer content to rely on stock images alone to evaluate products, customers are now turning to user-submitted images to assess potential purchases.
Because these customer-generated images offer a more realistic view of the way a product looks and fits into a customer's life, online retailers find they're extremely effective in attracting buyers and increasing e-commerce sales.
4 Reasons to Include User-Generated Photos in Product Descriptions
Whether online retailers are using customer photos on their social media sites or product pages, there are four important ways these photos can increase e-commerce sales.
They Minimize the Risk of Chargebacks
When customers understand exactly what they're getting, there are fewer surprises when they receive their order — and that means a reduced risk of "item not as described" chargebacks. The best way to align expectations with reality is to be thorough in a product's description, and that means a comprehensive written description as well as photos from different angles and in different applications. This is where customer-submitted photos can really shine, as they show exactly what the unboxed item looks like, in a real-world setting.
They Can Help Reduce Return Rates
Minimizing returns is always a challenge for online retailers. Shorr Packaging reported that in 2015, e-commerce return rates were projected to exceed 30%, compared with less than 9% for brick-and-mortar retailers in 2014. Why the huge disparity? Online purchases are often returned because they aren't what the customer expected or didn't fit properly. But product photos that feature real customers wearing a merchant's clothing, for example, can help shoppers make more educated upfront decisions, reducing reduce the risk of returns.
They Can Increase Conversions by Building Trust
Unaltered photos of real customers wearing or using a product can significantly increase a customer's confidence in making a product purchase. Not only does it show the merchant can be trusted to deliver its products, but it also shows that customers are happy with the purchase. When a health and beauty e-commerce retailer began including customer photos on their product pages, they found that the new product pages outperformed the originals and significantly increased the percentage of customers transitioning from the product page to the checkout page. The same strategy can be applied to nearly every online retailer to increase their e-commerce sales.
How Merchants Can Start Curating User Photos
It's never too late to start cultivating user-generated photos to increase e-commerce sales and bolster confidence among customers. The best way to start is by simply asking. One survey of 200,000 businesses indicated that between 6% and 8.5% of customers will submit content when asked.
When e-mailing requests for photos, consider:
Using the store name in the subject line to increase the open rate.
Offering incentives, like a discount on a future purchase, to encourage submissions
Knowing the best time to ask questions. For most retailers, that's Saturday at 8 a.m.
Most customers are happy to provide images — but retailers need to let them have a voice as well. When customers send images, let them include comments such as whether a coat is true to size, or how strong a shampoo's scent might be. Also consider developing branded hashtags that make it easy for retailers to find social content online.
Once merchants have cultivated a database of user-generated images, they can use them for applications far beyond the actual product page, like including them as customer testimonials and sharing them on social media profiles.
As online shoppers become more reliant on visual, interactive content when making purchases, user-generated photos are becoming the decision drivers for many customers. And merchants are reaping the benefits, using them to build trust, reduce chargebacks and returns, and drive sales.
What else can merchants do to boost sales and reduce chargebacks? ClearSale's multilayered fraud protection approach is helping businesses around the world quickly approve more transactions, protect against fraudsters and chargebacks, and increase revenue. Contact us today to learn why we have the highest approval rates and lowest false positives in the industry and why merchants trust us with their transactions.