Mar 14, 2023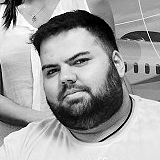 Bruno Farinelli
North American Ecommerce: What You Need to Know
Ecommerce in North America presents both an opportunity and a challenge for businesses. Consumers in North America are tech-savvy and fervent online shoppers, but they're also fickle and inconsistent. From customer experience to payment methods to fraud, businesses selling within and into North America must consider multiple factors and can't rely on a one-size-fits-all approach – especially when it comes to fraud.
Ecommerce in North America was already on the rise before the pandemic, but it accelerated considerably beginning in early 2020 with the lockdowns. Once brick-and-mortar stores opened again, growth tapered a bit, but not significantly. Ecommerce revenue is expected to surpass $1 billion in 2023 with an annual growth rate of 10.98%, resulting in a market volume of nearly $1.6 billion by 2027. The number of ecommerce consumers in North America is anticipated to surpass 408 million by 2027, with an average revenue per user reaching $2,750 annually.
How does this look by country?
North Americans Range in Ecommerce Maturity
Consumers across North America are avid ecommerce shoppers. However, each country differs slightly in internet and ecommerce penetration.
Americans love to shop online
Gen Z and millennials make up the most online shoppers in the United States, with about 37% of online shoppers in the United States between the ages of 25 and 44. Gen X and Baby Boomers are shopping online as well. Americans aged 45-54 account for 15.5% of the market, those between 55 and 64 account for 14.6%, and U.S. online consumers over 65 account for 14.4%.
Americans also aren't afraid to make large purchases online. In our most recent survey, State of Consumer Attitudes on CX & Fraud 2021, 47% of Americans over age 55 spend between $50 and $200 per month on online shopping and 30% spend over $200 per month.
Canadians are warming up to ecommerce
Internet penetration in Canada is extremely high, at just over 94% of the population. Even more interestingly, 99.2% of the Canadian population uses a mobile device to go online. This creates a perfect runway for ecommerce shopping. By 2025, 77.6% of Canadians are expected to buy goods and services online.
However, Gen X Canadians still like to purchase items less than $200 in-store. Ecommerce businesses in health and beauty, pet supplies, and other smaller-purchase verticals need to develop strategies that incentivize consumers over 45 to shop online.
Mexican ecommerce is growing
As internet penetration continues to increase, so does ecommerce growth. Gen Z and Millennials represent about 63% of the Mexican population and are more likely to shop online. By 2024, internet penetration is expected to exceed 60% and ecommerce revenue is anticipated to reach $12.7 billion.
What North American ecommerce customers buy
Purchase categories are fairly consistent across all three countries.
Toys and hobbies

Office equipment and supplies

Food and delivery

Automotive and auto parts

Clothing/fashion/accessories

Home goods

Beauty supplies

Sporting goods

Pet supplies
There are a number of challenges for businesses selling into the North American ecommerce market.
North American Ecommerce Presents Challenges
It's no surprise that three of the world's largest ecommerce powerhouses present plenty of opportunity for businesses. However, the competition is equally fierce. In the United States and Canada, in particular, new market entrants have to contend with giants like Amazon, who have the scale to offer perks like free two- or one-day shipping, convenient returns, and low prices. It's certainly the most popular online store in Canada by a wide margin.
Other challenges across North America include:
Tax complications

Difficult logistics

Cross-border implications

Language considerations

Disparate payment methods

Importance of customer experience

Rampant fraud
Tax complications
In the United States, each state determines its own sales tax, with some having no sales tax at all. For example, certain states waive sales tax for groceries, and some tax shipping charges. What this means for ecommerce businesses is there are no hard and fast rules to follow. They need to be aware of each state's tax rules and regulations before entering the American market.
Canada is similar in that taxes differ based on the province, and all provinces are subject to the national Goods and Services sales tax rate of 5%. In most provinces, this is combined with a Provincial Sales Tax, ranging from 6% to 10%, to create a total Harmonized Sales Tax rate.
Difficult logistics
The North American continent is incredibly large, and each of the three countries within it is sizable. By landmass, the United States is the fourth-largest country in the world. However, that doesn't mean every area is populated. In fact, there are some sparsely populated areas in both the United States and Canada, which can present logistical challenges.
Add the fact that Canadians LOVE free delivery, and it gets even more challenging. About 86% of Canadian online shoppers are more loyal to retailers offering free shipping, and 67% of Canadians will abandon their cart without it.
Cross-border implications
When it comes to cross-border shopping, North America is a mix of preferences. U.S. consumers do the most cross-border ecommerce shopping (27%), Canada is next (11%) and Mexican consumers do a lot of online shopping in the United States.
Another factor is the "shop local" movement that has had considerable traction since the pandemic. Canadian communities seem to be shopping hyper-local since the pandemic, likely to help save small businesses from the effects of lockdowns.
Language considerations
All three countries in North America have a variety of languages spoken. English is the predominant language spoken in the United States, with a large number of Spanish speakers. Mexico is the inverse, with a predominantly Spanish-speaking population and some English speakers. Canada's two official languages are English and French.
Because of this, it would be a mistake for ecommerce businesses selling into North America to assume that English will suffice. Retailers need to know their market and be ready to have multilingual versions of their online apps, websites and chatbots for the best overall experience.
Importance of customer experience
If the previously mentioned challenges weren't enough, online retailers must also be ready for North American consumers' expectations for superior customer experience, from start to finish.
New visitors want to feel welcomed, and returning customers want to be recognized. That starts with easy navigation, accurate product descriptions and clearly defined policies. It also means customers should be able to navigate easily, add and remove items from their shopping cart with little fanfare, and have the checkout process be the simplest part of the entire experience.
Disparate payment methods
When selling into North America, expect demand for the widest range of payment types. North American (especially American) shoppers are accustomed to more choices than they need and prefer it that way.
In the United States, over half of all payments are made using debit, credit and prepaid cards, and mobile wallets experienced a tipping point during the pandemic. Canadians use credit cards more often than not – 55% of all ecommerce transactions are made with a credit card. However, alternative methods like digital wallets are rapidly growing in popularity.
Credit and debit cards are also the top payment methods used by consumers in Mexico when they shop online. The second-most popular method is digital wallets like PayPal, and then cash-based payment methods like Oxxo.
Rampant fraud
Payment fraud is a global phenomenon. The United States, with its wealthy residents and robust ecommerce economy, has become a prime target for online fraudsters, with U.S. ecommerce merchants reporting a 140% increase in fraud attacks in 2020. Our original research shows that 80% of Mexican consumers have been victims of online fraud; in particular, account takeover fraud increased 239% in 2021.
As a result, chargeback rates are a concern for retailers selling into North America. Chargebacks occur when consumers notice an unauthorized payment on their credit or debit account and ask their bank to reverse the charge. If the issuer determines the claim is legitimate, they'll refund the payment and debit the merchant – usually with an additional fee. Unfortunately, companies respond to potentially high chargebacks with strict fraud filters and automated fraud solutions that create the risk of turning away customers for good.
The cost of false declines
Think about how your company determines whether orders are fraudulent or not. Declining a valid customer is the worst offense on the customer experience spectrum. Too often, we see consumers who are new to a retailer, or perhaps even new to shopping online, receive a false decline when they place their first order. Our original research shows that 40% of all consumers will never shop with a retailer again after a false decline and 34% will complain about that retailer on social media.
It's no wonder that the cost per $1 in false declines is a whopping $13. Even more concerning is the fact that the vast majority of declined transactions are valid customers. In Mexico, the false declines rate is holding at right around 50% — that's a lot of money left on the table.
Any company selling into North America needs to have a solid fraud prevention strategy in place.
How ClearSale Helps
At ClearSale, our fraud prevention solution combines advanced statistical and artificial intelligence technology with the world's largest team of specialized fraud analysts to deliver a balanced, real-world approach that's unlike anything else in the North American ecommerce market.
With ClearSale, ecommerce businesses receive:
Simple ecommerce integration

. Our fraud protection solutions quickly integrate with all major ecommerce platforms via an easy-to-install plugin.

Near-immediate order approvals

. Even our human analysts are fast.

End-to-end chargeback management

. ClearSale's comprehensive chargeback solutions protect small businesses' bottom lines from excessive chargebacks and assist enterprise retailers with chargeback management services.

The highest approval rates anywhere.

Our system will never auto-decline an order.

An innovative approach.

Our multitiered team approach to fraud prevention lets us continually calibrate our proprietary statistical model as new fraud patterns emerge.
If you're thinking about expanding the reach of your ecommerce business into North America, get in touch with us today to talk about keeping your business, your reputation and your customers safe from fraud.