Apr 24, 2020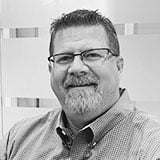 David Fletcher
The Impact of COVID-19 on the Ecommerce Industry
As uncertainty abounds during the COVID-19 pandemic, ecommerce merchants worldwide are understandably concerned about how this will affect their business and what they should be doing to survive.
We spoke with Rafael Lourenco, ClearSale's executive vice president and partner, for his perspective on how COVID-19 is affecting all areas of ecommerce, from managing increased order volume and changing customer service approaches, to how customer behavior and fraud risks may evolve.
Q: How is the COVID-19 pandemic affecting retailers?
Rafael: The crisis generated by COVID-19 is putting a strain on businesses across multiple industries. Some verticals (e.g., grocery, pharmaceutical, electronics) are seeing a higher intensity of orders, other sectors (e.g., travel, hospitality) have seen a drastic decline.
One thing is clear: Because many of them did not foresee such a radical shift in the market, they weren't prepared for what was to come. And for retailers in general, predictability is a key factor of success. Unfortunately, the current situation is anything but predictable.
Q: What are the biggest areas of concern right now for ecommerce merchants?
Rafael: For ecommerce merchants, critical areas of concern are order volumes and fulfillment. Primarily, there's an effect on daily operations and delivery. Many ecommerce merchants of household goods and consumables are dealing with these extreme spikes by reconfiguring their operations. For example, Amazon recently announced it would prioritize household staples, medical supplies and other high-demand products coming into its fulfillment centers and limiting stock and delivery of other types of products.
Naturally, spikes in the purchase of household goods and consumables have impacted the supply chain, resulting in delivery delays.
Meanwhile, merchants in other sectors are taking massive economic hits due to an increased number of cancellations, returns and refunds. A prime example is the travel and hospitality industry, which has had to reimburse customers for cancelled flights, tickets and itineraries resulting from COVID-19 lockdowns. According to the International Air Transport Association, global airlines alone stand to lose $113 billion in sales as a result of the global pandemic.
Q: How is the pandemic affecting ecommerce merchants' customer service delivery?
Rafael: There are many ways COVID-19 is affecting customer service operations. First, demand may be an issue. Current spikes in sales and cancellations mean that customer service representatives are being overwhelmed with inquiries and complaints, and not every customer service team can scale quickly to meet these demands.
Additionally, consumers may be reluctant to complete sales on items sourced from China, concerned the packages could have coronavirus on them and infect those who handle it. While the World Health Organization has refuted this claim, shoppers are still asking about it.
Customer service teams are also dealing with challenges affecting internal processes and practices. Traditionally, reps work in-office, on computers used by different reps during different shifts. But many customer service teams have been forced to work from home. And while the laptop rental industry has been booming, there's growing concern that the supply is running low.
Businesses are also facing information security challenges with home offices. Most systems related to customer service (CRMs, voice-over-IP software, etc.) have setup and configuration information security requirements that are difficult to replicate and administer from home.
Adding to the problem is the question of phones. While customer service teams have many communication channels — including email and chat — phone calls are still one of the most important ways for customers to reach merchants. This may be difficult to do from home if the rep doesn't have the right software or if their household noise levels aren't conducive to phone conversations.
Because of these issues, some companies are thinking about partially outsourcing their customer service, while others might outsource it entirely. That becomes another obstacle — trying to get an outsourced solution up and running quickly.
Q: How should COVID-19 affect a merchant's approach to fraud prevention?
Rafael: As I mentioned earlier, some retailers are seeing huge spikes in order volumes as consumers stay at home and start ordering online. These order volumes have a direct impact on fraud rules and algorithms.
Volume increases behave similarly to other sales peaks. Before, merchants might've had 2% in fraud attempts in a day. But with the increased sales volume, now they might have just 1%. As a result, merchants might want to review their fraud rules and thresholds, as decreased average risk affects how fraud prevention systems behave.
But merchants can't assume the increased sales volume will dilute their fraud risk. We definitely see a tremendous increase in fraud attempts. Google's Safe Browsing detected a radical peak in malware and phishing websites between Feb. 2-23, 2020. Criminals are taking advantage of consumers' fear of the virus and launching more phishing and malware sites than ever in an attempt to acquire sensitive personal data that can be used to commit identity theft and card-not-present fraud.
Velocity checks help merchants monitor repeated patterns occurring during a specific time frame, and these filters are typically used to help stop fraudsters that are testing stolen credit card numbers. Given the lockdowns, many people are moving online who have never or rarely made online purchases before. That means some of those rules and variables are deceiving merchants, leading them to conclude some orders are risky when in reality, they aren't.
With many basic fraud prevention solutions, a peak in new purchasing behavior would be flagged for fraud and result in an automatic decline. For instance, we're seeing customers stock up on toilet paper, often making multiple purchases in a short time frame. Before, we would've thought of these purchasing patterns to be strange. Today, they are the new norm.
That means it's more important than ever to put good fraud protection solutions in place. Not only does it prevent fraudsters from taking advantage of a business, but it also helps avoid declining good orders.
Q: What should merchants do to ensure a seamless online experience for customers during this pandemic?
Rafael: Our experience working with merchants during peak sales periods (like the holiday season and Mother's Day) tells us that customers tend to be fairly understanding and can adjust their expectations during times like these. But merchants must be transparent and proactive, and that means reviewing the customer experience.
Ecommerce merchants will want to analyze their website, update shipping times, be accessible to customers 24/7 and create limits on essential items to ensure that as many customers as possible can purchase them.
Now is a stressful time for many shoppers, so having an empathetic and positive stance surrounding brands is vital for standing out. Here are two things I suggest to help minimize fraud during this time:
Be transparent about your situation, and clearly communicate any delays or supply issues.

Make sure customer service is prepared to empathize with complaints and concerns and be flexible enough to do everything they can to meet the customer's needs.
This is a difficult time, and we may see some losses in trying to appease upset customers. But if merchants follow these strategies, in the end, they may gain brand loyalists and evangelists who will be dedicated and worthwhile shoppers.
ClearSale's fraud prevention solution was designed to effortlessly handle sales peaks and identify the emerging fraud threats that can threaten the success of ecommerce businesses. To learn more about what makes our unique combination of advanced human analysis and robust artificial intelligence so effective, just contact us. We'd be happy to show you how we can protect your business during this global pandemic and beyond.