Aug 22, 2019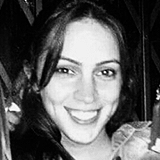 Sarah Elizabeth
The Best Ecommerce Platforms for Small and Medium Businesses
If your business isn't online, you're missing a big part of the shopping action: In 2019, an estimated 2-3 million ecommerce companies sold products and services online, with online consumer spending reaching an astronomical $517 billion with just U.S. ecommerce merchants in 2018.
As ecommerce businesses have grown, so too have the options for building eye-catching, engaging and easy-to-use online storefronts. But with so many choices, what are the best ecommerce platforms for small- and medium-sized businesses?
Below, we've highlighted seven of the best ecommerce platforms for small to medium online retailers and why you should consider them for your first — or next — ecommerce website.
The ecommerce platform of choice for entrepreneurs,Shift4Shop provides a one-stop shop with everything merchants need to build their online stores. Founded in 1997 – the early days of online shopping – todayShift4Shop serves more than 22,000 merchants and is listed as in Inc. 5000 company.
Plans start at $19.00/month for a basic startup store with no transaction fees, unlimited products and unlimited orders.
The company's name comes from their philosophy of supporting the three dimensions of ecommerce: store owners, search engines, and shoppers. Their toolbox includes features specifically designed to attract visitors, retain customers, and raise profits. This includes inventory management tools, ecommerce automation, built-in SEO, omnichannel commerce, and real-time shipping rates.
As one of the world's largest ecommerce platforms, BigCommerce is designed to power success for brands. Now in its 10th year, BigCommerce boasts more than $17 billion in merchant sales and more than 5,000 apps and design partners.
Plans start at just $29.95 a month and offer a diverse range of prices and packages that can be customized to different business types and can evolve as a business grows.
The platform provides 24/7 support to users, capabilities for cross-channel commerce, and a smooth single-page checkout experience that helps smaller companies increase conversion rates and decrease cart abandonment. The high degree of customizability does require some coding expertise, but it allows merchants to create precisely the website they want.
Serving businesses worldwide since 2005, Big Cartel has helped merchants — particularly artists and makers — sell more than $2.5 billion as they do what they love.
Pricing begins with a limited-feature free version, and it doesn't exceed $30 monthly for its top tier, keeping things affordable for growing merchants.
Their quick setup feature makes it easy for small- and medium-sized stores to get online quickly. While the platform offers numerous free themes and add-ons, users can also dive into coding to customize their sites.
Powering more than 342,000 ecommerce entrepreneurs all over the world, OpenCart features more than 13,000 modules and themes to start and grow your business. The platform also handles service integrations, payment providers social media and more.
The open source platform is free to download and install, making it a low-cost option for opening an ecommerce store that's attractive to many merchants.
Installation of the basic platform is quite simple, but customizing it will require additional work and costs. Modules often range from $20-$100, and creating a highly customized site will require someone with coding expertise, which adds another layer of costs.
PrestaShop is one of the world's most popular ecommerce platforms and most successful open source projects, with more than 300,000 ecommerce shops currently running on its platform.
Businesses can use the customizable platform to develop just the store that will delight customers. There is no charge for the platform itself, but many of the more than 3,000 features and 2,000 designs on PrestaShop Addons must be purchased for a fee.
As one of the most widely-known ecommerce platforms for small- and medium-sized businesses, Shopify powers more than 800,000 businesses worldwide and boasts more than $100 billion in sales.
Shopify Lite starts at just $9 a month, with Advanced Shopify priced at $299 monthly.
Not only is the platform easy to use, but it's also completely customizable. Having a problem? Shopify's active online community shares expertise and answers questions, but 24/7 customer support is also available. A variety of themes are available for purchase, and the platform is SEO friendly.
Shopify also has a native integration with HubSpot which can allow users to go from building their shop to seamlessly driving traffic and increasing sales.
Since launching in 2003, Squarespace lets its users build a wide range of websites, including ecommerce platforms.
Millions of websites now use the platform, whose pricing starts at $9 monthly for its business plan, rising to $40 per month for its advanced ecommerce option.
It's easy for businesses to get up and running in just minutes, and small to medium businesses who are looking for an entry platform with basic features may find Squarespace perfect for their needs.
From its humble beginnings in 2008, WooCommerce powers more than 30% of online stores and more than 7 million downloads.
This free solution uses open source methodology, but merchants will need to pay for web hosting and the WordPress plugin's more than 300 extensions (don't worry, some are free).
To maximize WooCommerce, users must have a good understanding of WordPress. In addition to understanding WordPress, it is critical to have someone focused on managing the maintenance by updating the plug-ins, or security is at a greater risk.
Small and medium businesses will love that WooCommerce comes with a range of analytic tools, letting them measure, analyze and maximize sales.
Protect Your New Site With a Fraud Prevention Solution
No matter your budget, industry or target market, your small or medium business can find just the right ecommerce platform to start selling your products and growing your businesses. Choosing a platform isn't the only decision you'll need to make. You'll also want to ensure your new ecommerce site is protected against the risks that come alongside card-not-present transactions, like chargebacks, fraud and false declines.
This tough decision can be made easier by downloading ClearSale's free e-book "Is a Fraud Managed Services Solution Right for Your Business." In it, you'll learn the best ways to protect your growing business — from simple device fingerprinting to comprehensive strategies that combine detailed human analysis with advanced artificial intelligence — and discover the strategies for making the fraud protection choice that's right for you.