May 5, 2023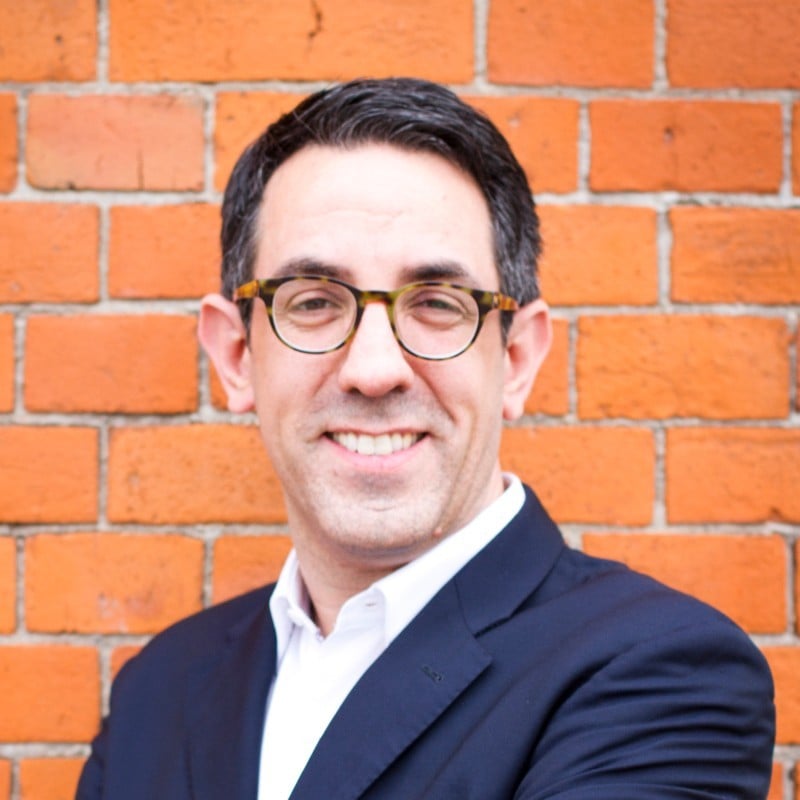 Gonzalo Pascual
Customers Care About Sustainability. Show Them How Ecommerce Delivers.
Customer experience (CX) strategies often focus on using technology to improve steps in the customer journey, but CX can also be about the bigger picture: how their purchases impact our environment. For example, most consumers today are concerned about carbon emissions, climate change and sustainability. Many worry about the environmental impact of having online purchases delivered to their homes.
However, one sustainable investment management firm's data indicates that ecommerce can generate 17% less greenhouse gas emissions than brick and mortar retail shopping, and other studies report similar ecommerce advantages. Ecommerce retailers can use this information, plus sustainable practices and smart messaging, to build loyalty and attract new customers.
Increasingly, consumers are choosing to do business with retailers and brands with values that align with theirs. A 2022 survey of more than 13,000 consumers worldwide found that 66% had stopped buying from a company because of a mismatch in values. In 2020, 62% of consumers had made that kind of switch. The 2022 survey also found that a company's environmental practices were a deciding factor for 78% of consumers.
The lesson here for brands and retailers is to adopt, expand and communicate clearly about the sustainability practices you follow now, as well as the goals you're setting for the future.
Ecommerce versus Brick-and-Mortar
It's easy to give in to confirmation bias when we think about whether shopping online is better for the environment than in-store shopping. We see delivery vans bringing cardboard boxes and plastic envelopes to our doorsteps, so it's tempting to think that ecommerce generates more pollution. However, multiple studies have found that the opposite is true.
The Generation Insights study that found a 17% difference between ecommerce and physical stores looked at four elements: transport, buildings, data, and packaging. And while ecommerce generated more emissions for freight, last mile delivery and packaging, they were far outweighed by retail's higher emissions for buildings and customer transportation. Another study by MIT's Real Estate Innovation Lab reached a similar conclusion. This study created a number of detailed use cases and found that in 75% of them, ecommerce produced fewer emissions than physical retail.
While this data highlights the comparative sustainability of ecommerce in general, each retailer or brand should collect and analyze its own data to share with customers, in the interest of transparency and building trust. Their data can also highlight areas for improvement and new initiatives.
Smarter Shipping Options
Transport is a large component of the ecommerce footprint. Generation Insights calculated that each ecommerce item resulted in 300 grams of CO2 emissions during freight transport and more than 600 during last mile delivery. Adopting more sustainable transportation options can have a major impact on an ecommerce brand or retailer's carbon footprint.
One option is to seek out last mile delivery services that use electric vans instead of gasoline or diesel fuel. This is getting easier to do as major delivery services such as DHL, FedEx, and the U.S. Postal Service are adding EVs to their delivery fleets. However, green last mile delivery isn't available in all areas yet.
Another option is to offer your customers a "Green Button" they can choose to time their delivery in a way that minimizes last-mile trips. The head of MIT's Sustainable Supply Chain Lab has described this as a way for companies to "provide transparency to involve customers in their sustainability strategy."
Reduce the Impact of Returns
Returns are a net negative for everyone. They require extra effort from customers, cost companies return shipping fees and increase the returned item's carbon footprint. Returns often end up in landfills rather than back in stock, compounding their environmental impact. As a result, many ecommerce companies are exploring different ways to make the return process more sustainable.
Some companies work with third-party services or brick-and-mortar chains to allow customers to drop off returns in person, which allows for bulk shipping of returned items. Another third-party solution helps process returned items and donate those that can't be resold to charities. Major retailers such as Walmart and Amazon now offer established customers "returnless refunds" on some items, to avoid the expense of return logistics. The returnless option also lets customers donate the refunded item to the recipient of their choice, which can create goodwill for the retailer.
Recommerce and Other Circular Commerce Options
Another way to reduce the impact of returns is to use them to create new revenue streams. For example, Patagonia, Levi's, Lululemon and other brands offer gently used returns at a discount. This strategy appeals to customers who want sustainable and lower-cost options. Other brands recycle donated or returned items into new products.
Nike invites customers to drop off old shoes and workout gear at retail locations for donation or recycling, and many shoe brands are working to make their sneakers easier to recycle. Ralph Lauren's new cashmere sustainability initiative allows customers to send their old cashmere items to its recycling partner in Italy to be made into new items. While this kind of circular strategy may not work for every ecommerce seller, it can strengthen customer trust and affinity while reducing the cost and carbon footprint of returns.
Any one of these strategies can be a good start for an ecommerce business that wants to demonstrate its sustainability bona fides to customers. The keys are to benchmark the impact of the existing strategy, set goals for the new approach, and track and report progress to customers in a timely, transparent way.
Original article at: https://www.retailtouchpoints.com/topics/sustainability/customers-care-about-sustainability-so-show-them-how-ecommerce-delivers