Oct 25, 2018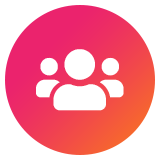 Chargeback & Fraud Protection Team
Standalone vs. Integrated Fraud Solutions: Which Is Better?
You've launched your e-commerce platform and selected a payment processor — now it's time to implement fraud protection.
Some e-commerce or payment processing platforms come with their own fraud and chargeback prevention tools for you to use. Is it safe to trust these built-in systems, or should you opt for a more robust, standalone solution?
On one hand, if a fraud solution is easy to implement but doesn't offer robust protection, you could be leaving the door wide open to fraudsters who want to steal your hard-earned sales and profits. But on the other hand, if a fraud solution is too stringent and puts a roadblock in your sales process, you'll have problems on your hands – including foregone sales revenue and potentially angry customers.
When trying to decide which approach is right for your business, the answer depends largely on what's most important to you.
1. Easy Implementation
For some merchants – particularly smaller ones – it's important to have a solution that's easy to implement right out of the box. Fraud solutions that are integrated directly into an e-commerce platform, and that come with basic fraud filters already set up, generally fit that bill.
But problems with these simple approaches often arise post-installation. For example, if fraud filters are left at their default generic settings, merchants can see their false positive rate rise as much as 25% -- which indicates the fraud filters are blocking perfectly legitimate transactions from going through.
Merchants may try to work around this by adjusting the fraud rules and layering in different fraud filters. However, if the filters are layered in the wrong order, weaker filters may end up overruling stricter filters – and the merchant may end up exposed to even more fraud risk than before.
A better approach may be a standalone fraud solution that also offers easy implementation – for example, one that includes ready-made plugins for all the major e-commerce platforms. Particularly if the standalone solution includes a manual order review process, it becomes very easy to fine-tune the fraud scoring algorithm to fit a particular business environment.
Even better is a more robust solution that provides access to trained fraud experts who know your industry and who will work with you to set customized fraud scores that weigh multiple variables. As a result, you'll be able to spend more time building your business and less time worrying about the safety of your orders.
2. Simple Fraud Management
For businesses with integrated fraud systems, trying to keep up with emerging fraud trends and attack strategies and managing a fraud protection team can be downright overwhelming and can take company management away from the very thing they need to focus on: building the business.
Additionally, prepackaged systems often don't provide sufficient visibility into the reasons for declined transactions, which can make it difficult for merchants to understand their true fraud landscape.
Luckily, there are ways for a business to stay current with tools and trends without becoming overwhelmed. Adopting a robust standalone fraud solution guarantees you've got an expert team on your side, while online dashboards give you real-time access to the status of each transaction.
3. Predictable Costs
Merchants may find they get what they pay for with an integrated solution — which isn't much. So they find themselves combining different suppliers and tools to improve upon the "free" solution to customize it for their business and improve its effectiveness. They may also find they need to hire additional fraud personnel to review transactions. But how many should they hire? Sales might be slower in the summer but spike near the holidays, and matching staffing levels with sales volume can be a guessing game at best.
Through an outsourced partner, you'll know exactly how much fraud management costs will be in relation to sales volume. Even more important, you don't have to worry about the time and cost needed to build an effective, properly staffed fraud team. There's no down time for recruiting, hiring and training staff and implementing a program — you gain an immediate team of specialists who are well-prepared to combat fraud. And because you're counting on capital to propel your business forward, you'll benefit from knowing exactly what your expenses are going to be each month.
4. Increased Sales
As fraudsters become more sophisticated and malware becomes more subtle, relying on technology alone won't always be enough for e-commerce merchants to combat fraud — and yet, that's precisely what most integrated solutions rely on. If an automated fraud system is too stringent, it may end up rejecting legitimate transactions that the system deems suspicious. The result? Lost sales and frustrated customers.
Look for an outsourced solution that offers a manual review process for all transactions in that "gray" area. These trained fraud experts are better able to weed through the details of an order and separate fraudsters from real customers – ensuring you only approve the transactions that are good, for happier customers and a healthier bottom line.
5. Better Fraud Management
We've said it before, and we'll say it again: false declines and chargebacks can be devastating to a growing e-commerce business. Too many chargebacks, and merchants may find themselves subject to expensive and restricting high-risk merchant accounts — or find their merchant accounts terminated altogether. And being unable to accept credit cards can be a death sentence for an online store.
An outsourced solution focuses on managing costs, not operational tasks, and looks to optimize KPIs like chargeback rates, customer satisfaction and approval rates. Merchants immediately begin to capture the revenue from orders that would've been declined with an integrated solution and can capitalize on the lifetime value of customers who have a positive shopping experience.
The Clear Winner?
Sometimes, a good deal isn't a good deal at all. Like when your e-commerce platform offers a free fraud protection solution.
Whether you're a small entrepreneur or a global enterprise, your business needs to be secure. ClearSale offers everything a merchant could want and more. We offer more than 10 plug-ins for the top e-commerce platforms, and our dedicated IT and post-sales support teams ensure you'll be up and running quickly. And because sales never stop online, our fraud analysts don't stop either.
For more than 15 years, we've been proud to help merchants shift the management of payments, fraud and chargebacks off their plate and go back to concentrating on their core business and serving customers. Contact one of our experts today to learn why businesses around the world trust ClearSale.