Jul 19, 2022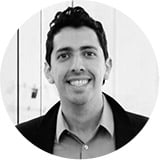 Rafael Lourenco
Solving the Key CX Issues for Gen Z Consumers
Which generation do you think is the savviest online, and which do you think has the best online shopping experiences? The answers might surprise your customer experience (CX) and security teams. Although most people assume that Generation Z, those born after 1997, are the best at online safety and most enjoy shopping online, the data shows a different picture.
It turns out that younger adults are falling for online fraud more often than older adults, which elevates their risk for identity and account takeover fraud. These young consumers are also more likely to have bad customer experiences due to fraud and false declines in their online orders, according to our five-country survey of more than 5,000 adults who shop online. Fixing the Gen Z CX problem requires understanding how this generation shops online and what's causing the issues they face.
How Gen Z shops online
The survey found that the oldest members of Gen Z shop online about as often and spend about as much as older shoppers. Among Gen Z, 44% shop online at least once a week and 49% spend $50-$200 per month online, not including food, digital goods, and travel.
However, there are differences between the 18- to 24-year-old cohort and older consumers in terms of what they buy. 81% of the Gen Z survey participants say they buy clothing and accessories online, compared to 63% of older shoppers. More than half of these young consumers buy beauty supplies online, compared to 36% of older consumers. Gen Z shoppers are more likely to purchase name-brand, high-end luxury goods online, too — 24% reported doing so, compared to just 16% of older shoppers.
Younger shoppers were also more likely to buy from a mix of local and overseas websites, with 56% of Gen Z respondents doing so, compared to 46% of other respondents. Payment methods differ by generation, too, with 81% of Gen Z consumers always or sometimes using digital wallets in lieu of sharing their credit card data, compared to 69% of shoppers in other age groups.
One of the most interesting findings was that, despite Gen Z's status as "digital natives," 20% made their first online purchase after March 2020, when pandemic lockdowns and health concerns limited in-person shopping. Among all older consumers, just 12% were first-time online shoppers because of the pandemic, and just 5% of the 65 and up group bought online for the first time after March 2020.
Gen Z's online shopping concerns & CX challenges
This generation has some unique concerns and pain points compared to older shoppers, especially in terms of fraud and false declines.
For example, 59% said fear of scams limited their online shopping, compared to 47% of other age groups. That high level of concern about scams may come from experience. 21% of Gen Z shoppers said they experienced online fraud between March 2020 and March 2021, compared to 14% of shoppers in other generations. This level of fraud may be costing businesses considerable customer lifetime value among this generation, because 84% will boycott a website that allows fraud with their payment data.
Young consumers are also experiencing more than twice as many false declines as other age groups. From March 2020 through March 2021, 48% experienced a decline of at least one online order, compared to 21% for other age groups. As with fraud experiences, false declines can cost businesses customers and reduce average customer lifetime value. 44% of Gen Z shoppers say they'll boycott a store after a false decline (compared to 39% for all other ages). After a decline, 42% of Gen Zers will complain on social media about the experience, while 33% of other age groups would do the same.
Fixing Gen Z CX with fine-tuned fraud & false decline strategies
Online retailers that can deliver a better experience for the 18- to 24-year-old demographic can increase their revenue and their return on marketing spend. They can also increase their average customer lifetime value by delivering experiences that inspire loyalty rather than churn. Basic best practices like competitive pricing, personalization, convenient checkout, and reasonable shipping options are not enough because of the fraud and false-decline related hurdles this age group frequently encounters.
How can retailers protect themselves and their Gen Z customers from ecommerce fraud? First, understand that Gen Z seems especially vulnerable to phishing and other online scams that can lead to identity theft and account takeover fraud. A 2021 study found that 15% of people aged 18 to 29 were victims of identity theft, while only 8% of those aged 45 and older have had their identities stolen. Ecommerce fraud screening that relies on just a few data points or static data can enable identity scammers to get away with shopping as someone else. For example, a fraudster who phishes a 20-year-old's store login credentials won't get caught if the retailer automatically approves the order because it comes from a trusted account.
To combat identity and account takeover fraud — and improve the Gen Z experience — retailers can add more data layers to their fraud screening process. For example, evaluating the customer's current device and location for every order, and comparing their behavior on the site and purchases to past sessions, can identify unusual behavior that could indicate account takeover fraud.
The flipside of improving fraud control to protect Gen Z shoppers is reducing false declines to avoid rejecting their business. Retailers may need to adjust their fraud-control parameters to factor in the relatively short consumer history that many young shoppers have — especially those who have only been shopping online since early 2020. That short history, combined with the tendency of this generation to buy easy-to-resell items like clothing, accessories, and luxury goods, can raise fraud flags or trigger automatic order rejections, which pose a high risk of false declines.
Businesses that are serious about creating great CX for Gen Z can use a combination of machine learning to distinguish between fraud and good orders and manual review to ensure that flagged orders are checked before they're rejected or approved. By feeding the result of each manual review into the machine learning algorithm and by running the algorithm on every order, the retailer can create a more refined fraud screening program that flags fewer orders by mistake, reduces manual review costs, and improves CX by reducing both fraud and false declines.
There's every reason to expect that the youngest group of adult consumers will be shopping online for the rest of their lives, which means this generation holds enormous potential value for retailers. Fixing generation-specific CX problems for Gen Z can help businesses build brand loyalty that can last for years or decades to come.
Original article at: https://www.securitymagazine.com/articles/97941-solving-the-key-cx-issues-for-gen-z-consumers