Mar 30, 2021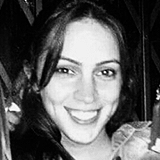 Sarah Elizabeth
Social Commerce and Voice Commerce: Should You Take the Leap?
Mobile shopping has grown quickly from a "digital natives only" trend to an "even your parents are doing it" norm.
In fact, a report by OpenX revealed that 81% of millennials are shopping online on a weekly basis and 10% of them spend more than 10 hours a week mobile shopping. And this trend isn't limited to younger shoppers: Our own 2021 Global Ecommerce Consumer Behavior Analysis revealed that when shopping online, 33% of people aged 55+ are most likely to use their tablet or mobile phone.
This shift has paved the way for social commerce and voice commerce to enter the market as new channels allowing merchants to get their products in front of consumers.
While both social commerce and voice commerce offer the seamless user experience consumers want, they also offer fraudsters new territory – which fraudsters have already seized upon.
We know customers can be unforgiving of merchants that don't have a firm handle on fraud prevention and protection. That means merchants must consider the strength of their fraud prevention and protection strategy before taking advantage of these exciting new channels.
Let's take a look at each channel.

The Rise of Social Commerce
The social commerce trajectory began when tech giant Facebook first launched Facebook Marketplace. Merchants could list products, send out sales alerts, and create shoppable tags that linked to their websites where consumers could complete transactions. Facebook Marketplace opened a whole new world of possibility, given how much time consumers spend on the app.
But that was just the beginning. Social media apps have since continued to expand their reach and create new ways for consumers to window shop and test out products before purchasing them. Pinterest is a great example.

Pinterest: A New Way to Window Shop
The visually rich nature of Pinterest lends itself to promoting products, particularly with high-resolution images. It makes sense therefore that Pinterest would be the first social media platform to enable consumers to "shop with their cameras."
Launched in June 2020, the new feature called Pinterest Lens allows consumers to select or take pictures of pretty much anything and use app functionality to find related products online. Pinterest Lens also includes an augmented reality component so users can do things like "try on" makeup before buying. There is no in-app purchasing, so consumers must click through to merchant websites to complete transactions. But the opportunity for merchants to be seen by more consumers is definitely there.
The Instagram Game-Changer
Perhaps not surprisingly, Facebook is once again at the forefront of social commerce. Taking advantage of the 1 billion monthly active users already on Instagram, Facebook recently launched Instagram Shop.
This online "store" curates a combination of trends, personalized recommendations, and exclusive product launches in the "Explore" section of Instagram. A "Shop" tab on the navigation bar makes it easy for consumers to purchase products without having to leave the app.
Merchants who use Shopify or BigCommerce for their ecommerce platform have an extra advantage with Instagram Shop. The two Facebook-certified platforms feature custom APIs and step-by-step tutorials to walk merchants through the set up process so installation is almost as simple as turning on a plug-in.

Shopify Expansion into Social Commerce
Shopify is doubling down on its social commerce investment by extending its Shop Pay feature off of the platform for the first time ever. In February 2021, Shopify's Shop Pay secure payment option became available to all merchants on the ecommerce platform that sell on both Facebook and Instagram. This is no small move. As one of the biggest names in ecommerce, Shopify is signifying the importance of social commerce now and into the future.
Related Content: Migrating to Shopify? Don't miss our comprehensive, step-by-step guide.

Preventing Fraud on Social Ecommerce
The default payment option for Instagram Shop is Facebook Pay. Launched in November of 2019, the native payment method allows consumers to select a credit card, PayPal or Stripe as the processor for transactions made on the app. When consumers select "Facebook Pay," the last processor chosen is what appears as their payment option. Of course, consumers can opt out of Facebook Pay and choose a credit card or PayPal on the Instagram Shop checkout page.
Facebook Pay has taken steps to prevent fraud with an extra layer of security to reduce the amount of CNP fraud – the number one cause of ecommerce fraud today. Consumers can add a unique PIN or device biometrics, such as Touch or Face ID to Facebook Pay to confirm transactions.
(As noted, there are no in-app purchases with Pinterest, so any fraud risk is carried by the individual merchants.)
Why Preventing Social Ecommerce Fraud Is So Important
The fact that Facebook is taking fraud seriously and adding its own prevention tactics is fantastic. It will definitely help reduce the amount of social commerce fraud. That does not mean merchants should take their eyes off of what fraudsters are doing.
One of the latest fraudster trends on Instagram is creating fake brand accounts. This is especially prevalent in the fashion industry where imposter brands are being promoted on up to 65 million fake posts every year, according to Ghost Data.
How do fraudsters do this? They buy likes and followers until they've established their accounts as legitimate and then begin to sell their illegal fake goods or they use bait-and-switch scams.
What's alarming is that Ghost Data also reports almost 20% of all fashion product posts from 50,000 on Instagram are fraudulent. That's an increase of 170% since 2016.
almost 20% of

fashion product

posts on Instagram are fraudulent
Not only does this speak to the power of social commerce and Instagram as a platform for selling products, it also demonstrates how quickly fraudsters can overtake a market and set up their fraudulent shops to trick customers and merchants out of their money.

The Emergence of Voice Commerce
The immaturity of voice commerce makes it especially susceptible to fraud, but it is definitely a channel with promise for merchants.
As more consumers adopt smart speakers and voice assistants, such as Amazon's Alexa, Apple's Siri, Google Assistant and Microsoft Cortana, voice commerce will continue to grow in tandem with mobile commerce. In fact, Juniper predicted that voice commerce will hit revenues of $80 billion in 2023.
With the COVID pandemic, voice may have gotten an extra boost because of its perceived safety as a no-touch shopping solution. In a 2020 Adobe survey, 31% of voice users cited sanitation as a benefit of using voice technology. For 86% of users, voice technology would make visiting businesses or attending events more sanitary.
When you consider that voice, social, and mobile shopping are the foundation of an evolving omnichannel shopping trend, this additional factor of voice shopping in-store adds a whole new dimension to the need for cross-channel consistency in messaging and customer experience.
Voice Commerce Challenges Create Opportunities for Fraud
The quick rise of this channel has won the attention of consumers, advertisers, and retailers. But fraudsters are just as quickly adapting their tactics, making voice commerce vulnerable to fraud and other security issues – especially with platforms, interfaces and devices being so new.
Voice commerce is far from perfect – the technology is still flawed. Speech recognition has numerous issues, which creates a high likelihood for friendly and criminal fraud. When a smart speaker interprets the shipping address wrong or a fraudster uses deep fake audio scams, merchants have to deal with the headaches related to chargebacks. And, if their fraud filters are too sensitive, they risk losing customers.
Fighting Fraud In the Digital Age
As merchants explore where they can benefit from both social and voice commerce, it is critical for them to create a fraud prevention and protection strategy separate from any fraud protection offered by a social media or ecommerce platform.
If your business is unsure about entering the social or voice commerce market because of your fraud risk, we are available to partner with you to determine your best course of action and how you can protect your business from fraudsters.
A sound fraud prevention strategy should map to business goals and KPIs, while prioritizing the wants, needs, and behaviors of their customer base. To learn more about those behaviors, Clearsale's Consumer Behavior Analysis Report provides a wealth of knowledge about mobile commerce, omnichannel shopping, fraud risks, and more.