Sep 20, 2023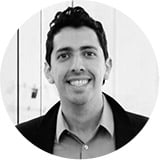 Rafael Lourenco
Defending Deliveries: Strategies to Combat the Surge in Shipping Scams
Shipping fraud against businesses and against consumers costs millions of dollars and erodes customer trust. This kind of fraud has increased dramatically in recent years. Transunion reported a 63 percent increase in logistics-related shipping fraud worldwide from 2019 through 2022. At the same time, there's been a rising volume of shipping fraud that directly targets consumers, primarily through phishing messages about online orders that appear to come from the postal service or major commercial carriers.
Shipping fraud has been getting worse since the start of the pandemic because that event created sudden and dramatic changes in the way people shop. Weather-related delivery disruptions and the holiday rush shipping season are prime times for shipping fraud attacks, but this kind of fraud is a year-round threat to online and omnichannel retailers and their customers.
Good shipping and delivery experiences are important to consumers, so protecting that element of the customer experience from fraud is important for customer retention and brand reputation. In ClearSale's most recent five-country survey of online shopper attitudes, 59 percent said fast shipping options were an important factor in their decision to buy online, and 78 percent tend to review a site's shipping policy before placing an order.
Protecting your business against shipping fraud isn't necessarily difficult, but it does require thinking about and mitigating risk factors outside the transaction and cybersecurity areas that typically get the most attention and resources. Online and omnichannel retailers that haven't been targeted yet can protect their revenue and their reputation with customers by taking a proactive stance against shipping fraud. Businesses that have experienced this kind of fraud can use these recommendations to reduce their exposure to attacks and start rebuilding customer trust.
How Criminals Run Retail Shipping Fraud Attacks
Shipping fraud allows criminals to bypass fraud controls on transactions, so they can place orders that would otherwise raise fraud flags, then change the delivery address after the order is approved. That allows them to collect stolen goods for resale.
What can this look like in practice? Let's say an online shopper with good credit and no fraud risks in their profile places an order for a high-end watch. The billing and shipping addresses match, there are no other flags, and the retailer approves the order. In fact, though, the order was made with stolen credit card data.
A few hours later, after approval but before the retailer ships the watch, the "shopper" calls customer service with an urgent request to reroute the order to a different address. Maybe they mention a change in travel or event plans, or maybe they say they meant to ship it to a loved one as a gift. Regardless of the reason, they need to send it to the new destination.
The representative, trying to be helpful, contacts fulfillment and has them make the change. The order then goes to the fraudster, and the next time the retailer hears about the order is when the defrauded cardholder calls to complain. The watch is lost, the retailer gets an expensive chargeback, and the defrauded customer is probably gone for good: 83 percent of respondents in the consumer attitudes survey said they would never shop again with an online store that allowed fraud with their card.
Reduce Shipping Fraud Risk with These Best Practices
One simple tactic for preventing this type of shipping fraud is to send orders with delivery rerouting requests back through the order approval process. So, the scenario above would require the cancellation of the original watch order and the placement of a new order using the new delivery address. At that point, fraudulent orders get rejected but good orders with legitimate rerouting requests should go through.
Some retailers are going even further and amending their shipping policies to ban delivery rerouting. For example, navigation and wearable tech brand Garmin states up front on its shipping page that "the shipping address provided at checkout is where your order will be delivered." This approach can reduce the cost of reprocessing orders that turn out to be fraud, save customer service time, and discourage shipping fraudsters from making purchases on the site.
How Shipping Scammers Target Retail Consumers
The shipping fraud tactics that criminals use on consumers are different. Instead of targeting a specific purchase, they operate under the assumption that most of us order so many things that we can't keep track of all our incoming packages. Although these scams don't involve specific retailers by name, they can indirectly create problems for retailers and their customer relationships.
According to AARP, a consumer advocacy group for older adults, there's been an upswing in messages to individuals that impersonate the U.S. Postal Service, UPS, and FedEx. The message typically warns of a delay because of a small fee that the recipient needs to pay, and includes a link to a realistic-looking impostor site where the victim's card data is stolen as they enter it. When the customer discovers fraudulent charges on their card later, they're likely to blame the carrier, but they may also blame the retailers they shop with for not being clearer about when their purchases will arrive.
Make the Delivery Experience Transparent for Your Customers
The most effective way to help customers avoid falling for shipping scams is to give them an authoritative resource for tracking their purchases from your store. End-to-end tracking from the warehouse to the customer is the ideal, but many retailers lack the technical resources to create this kind of experience in-house. By joining forces with a third-party delivery provider, like Route, retailers can empower their customers with dynamic real-time updates and delivery estimates, transforming the waiting game into a personalized tracking experience.
Another tactic is to communicate clearly on your checkout and shipping page that your orders will never be delayed for payments of fees. Educating your customers about this kind of fraud can build trust and reduce the likelihood that they'll get scammed while waiting for a purchase from your store to arrive.
Shipping fraud is a frustrating trend, but it doesn't have to create problems for your business. Creating smart policies about rerouting requests, giving customers real-time visibility into their package deliveries, and using your website to communicate your policies on rerouting and delivery fees can save your customer service and fulfillment teams time and help your company avoid expensive chargebacks while building greater trust with your customers.
Original article at: https://retailtechnologyinsider.com/defending-deliveries-strategies-to-combat-the-surge-in-shipping-scams/