Mar 16, 2020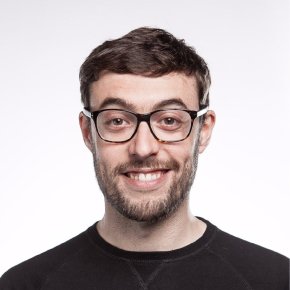 Giles Adam Thomas
Shopify Returns: How to Implement a Returns Process That Grows Your Store
You can look at returns to your Shopify store in one of two ways:
As a failed sale that is costing you money
As an opportunity to grow the customer relationship and your business
I know which you'd prefer, so this post will explain how to implement a Shopify returns process that you and your customers will love.
Before we get into that, let's first understand why returns have become part of a well-rounded Shopify growth strategy.
Why do you need to take returns seriously?
In short, because your customers do:
89% of shoppers have returned an online purchase in the last three years. Returns are now mainstream
41% buy the same item in multiple variations, with the intent of returning some
Over 80% of shoppers read the returns policy before buying
Online shoppers expect to be able to return goods within a certain timespan if they change their mind or are not happy.
Think of returns as the "trade-off" for not having to go to the expense of a bricks and mortar store with all those horrible overheads – rent, bills, staffing…yuk!
People buying online cannot try before they buy. So, it's reasonable that when a product is not quite right, they can send it back without penalty.
Returns have become the new norm. They are viewed as a basic right by shoppers – a baseline expectation.
As is the case with most major changes in the retail landscape, stores that have embraced this new norm have capitalized while those that resist suffer from customer drain.
So, offering free returns will:
Increase customer confidence in buying from you – which boosts sales from new customers
Increase trust in you – which creates more loyalty and leads to repeat customers
Both benefits are obviously huge for any store.
So, what should you be doing in your Shopify store to grow trust, loyalty, and sales through your returns policy?
What's a good returns policy for your Shopify store?
Returns policies and processes vary. It's not as simple as "send it back and we'll give you your money back."
Consider the following common returns policy options:
Return anything at any time for full reimbursement
Return anything at any time for store credit
Return anything within 30 days for a refund/credit
Return anything within 90 days for a refund/credit
Of the four policies, you can see how the first would allow shoppers to purchase with complete peace of mind. It's used by the likes of Nordstrom.
More typical is the Amazon model of return within a time limit (30 days) for a full refund.
Make your returns policy and process visible and transparent
Clarity for your customers is the name of the game.
Feature a page on your Shopify store that spells out what your policy is and how customers can return goods.
You can call it something like Returns and Refund Policy. Feature it in your main menu and link to it in the page footers.
Keep it up to date if your policy changes and include the following key information:
What is your policy on returns?

Explain it in clear, plain English

Returns

What qualifies for a return?
How is a return processed?
How much does it cost the customer to return something (who pays for shipment)?
Where should returns be shipped to?

Refunds

What qualifies for a refund?
How is a refund processed – when will they receive it?
How much does it cost the customer to return something (who pays for shipment)?
Where should returns be shipped to?
It's a good idea to include FAQs on the page so that customers are clear on what happens if they receive an item or items that they want to return.
Consider all the doubts going through your customers' minds and then answer them in your FAQs.
Each time you receive a query that raises a new question you hadn't thought of, add it to your FAQs.
Remember, removing doubt in the customers' minds is all part of sales.
Reduce returns or optimize profits?
While it may seem like common sense that reducing the number of returns will save your store money, don't gear your returns policy towards this.
Rather, think about optimizing your policy so that it encourages your customers to buy more frequently from you.
That simple shift of focus can be an eye-opener for some store owners: think optimization rather than avoidance!
If you're selling more products, you should expect more returns. Without an optimized and seamless returns policy, returns can become overwhelming.
In fact, problems with returns or delays with providing refunds or credit are a sure way to lose customers.
You need a seamless, customer-friendly process that creates no seeds of doubt or ill-will in customers' minds.
There are three main components of an effective returns policy:
A simple-to-follow process for a good customer experience
Efficient back-end system managed using an app
A system for returns data collection and analysis
Let's take a closer look at each of these.
A returns center for customers
Feature prominent links to your returns center page on your store.
This should be a centralized returns management center where customers can organize all the necessary steps to process a return and claim a refund or store credit.
Make sure that customers can:
Navigate to the page easily
Initiate the returns process themselves – rather than having to pick up the phone or chat with a customer service agent
Quickly find the order(s) in question
Provide feedback about why they are returning the item(s)
Easily shop for an exchange item and use store credit
2. Receiving returns, processing refunds, and restocking products
Customers expect their returns to be processed as soon as possible.
The returns center is the first step but it needs to be supported by an efficient back end that runs like clockwork. It must:
Enable a quick turnaround for the customer
Keep the customer in the loop
Provide you with the information you need for your business to maintain an accurate inventory
Get this part right and it improves the customer relationship and makes your business stronger.
Get it wrong and you lose customers. Research suggests that if it takes 4-6 days to complete a return, there is next to no chance of the customer returning to buy from you.
That's why choosing the right returns app is so important (see the next section).
3. Keeping on top of the data
As your returns system kicks into action, keeping the customers happy is one component. The other is collecting the data and analyzing it to ensure that returns are providing insights into:
Customer behavior
Customer needs
How to fine-tune your business
How to minimize returns in the future
For instance, once you know the products that are being returned the most, you can make decisions about:
Which products to discontinue
Which products to modify or contact the manufacturer about
Which products to market more heavily
How products are marketed and sold
Which products to research and develop further
The data collected from your returns system (including the customer feedback about the returns) is important and can help improve your business.
Which Shopify returns management apps are best?
Managing returns manually is just not practical.
Fortunately, you don't need to do that. Considerable help is out there.
There is no built-in returns management functionality on Shopify but much of the workload can be automated and managed with the use of Shopify apps.
Amongst other features, the best returns apps do most of the following:
Provide a simple app dashboard for management of return policy settings, return groups (for different product collections), language settings, and more.
Help with order look up - where a customer enters their email address and order number to access their orders
Create simple forms for customers to submit return requests – they enter information such as return type, quantity, return reason, and any notes and they can upload an image if necessary
Create shipping labels that customers can print out
Process cash refunds and gift cards (in-store) credit
Integrate with shipping apps so that you can show customers shipping rates for returns or allow them to track returns shipment status
Because so much e-commerce is conducted from mobile devices, make sure that the app you select works well for mobile – just like Shopify does.
A frustrating returns process with too many popups, messages that are tough to read, and poorly designed buttons can be detrimental and may drive customers away.
Here are a few ideas of returns apps that can help you do the above:
Some of these returns management apps are free and others carry a small monthly charge. Each scored over 8/10 in our review of Shopify Returns apps.
No returns: no longer an option
The number of returns racing around the world is increasing every day.
But rather than a "necessary evil", returns should be considered a natural part of doing business in 2020.
Embracing and fine-tuning your returns policy can help you stand out, whether you sell perishable goods like foods or non-perishables like clothing.
After all, you spend a lot of money on attracting customers – you don't want to lose them over a poor or absent returns policy.
While the policies may vary, the principle remains the same: no returns policy should not be an option anymore.
It may mean some work upfront, but returns apps make it relatively easy to automate and to manage.
Your policy can help customers build trust, buy with more confidence, and increase their lifetime value to your store.