Aug 6, 2021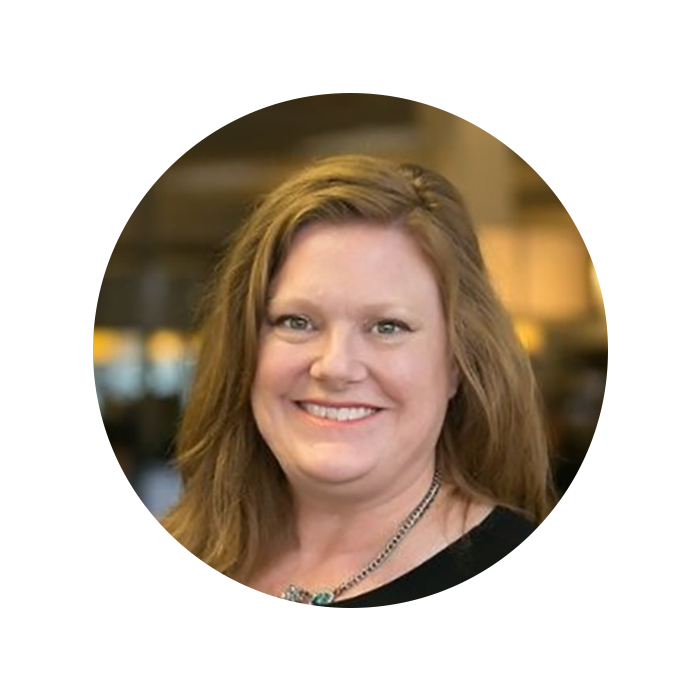 Denise Purtzer
Ecommerce Platform Profile: Shift4Shop
What happens when a wildly successful payments company acquires one of the oldest ecommerce platforms with 20 years in the industry?
A lot, actually. 3dcart is now Shift4Shop.
Shift4Shop gives merchants all the fantastic features that were available before – as well as the opportunity to take advantage of a built-in payment processor.
Let's take a look at what makes this ecommerce platform a great choice for online retailers of any size.
What You Should Know About Ecommerce Platform Shift4Shop
Shift4Shop makes creating an online store easy with responsive design, highly optimized back-end coding, and an infrastructure that loads pages quickly. That means great UX and an overall positive customer experience.
A range of subscription options from "Startup" to "Pro" plans make Shift4Shop a great option regardless of business size. Both small business and enterprise-level merchants can find a plan that suits their needs.
| | |
| --- | --- |
| | Expanded Pricing Structure |
The pricing structure for Shift4Shop is one of the best changes since the 3dcart acquisition. U.S. merchants can create an online store with unlimited products, staff accounts, bandwidth, and revenue absolutely free as long as they use the platform's in-house payment processing option.
They don't have to use it, however – they'll still have options that make using this ecommerce platform a smart bet. Every Shift4Shop paid plan gives merchants access to more than 100 payment gateways, unlimited bandwidth, and plenty of features to help with shipping, marketing, sales channels, and more.
Startup Store:

The Startup Store is priced perfectly for small businesses just entering the ecommerce market at $19 per month. Features include SEO tools, a built-in blog, a mobile store, inventory control, discounts, dashboards, and much more.

Basic Plan:

This plan is priced right for small businesses at only $29 per month. It does have sales limits, but merchants get all the features of the startup store plus integrations with Google, eBay, and Amazon, plus 24/7 support.

Plus Plan:

The Plus Plan is designed for a midsize merchant with up to $250,000 in annual online sales. Priced at $79 per month, this plan offers more robust features that allow for customer segmentation, B2B, marketing and promotions, and other customer loyalty features.

Power Store:

Perfect for large merchants, Power Store is priced at $129 per month. In addition to a higher annual sales limit and more staff accounts, this plan allows for recurring orders and more detailed inventory management.

Pro Plan:

This plan caters to enterprise-level merchants at $229 per month and an annual sales limit of $1 million. Additional features include robust search functionality and automation rules, email campaigns, sales team management tools, and a Houzz
| | |
| --- | --- |
| | Extensive Features Out-of-the-Box |
As we said, merchants don't have to pay anything to take advantage of Shift4Shop's powerful features that come out of the box.
Here are some of the highlights:
Product and Inventory Options
Shift4Shop's product listing features lend themselves to both physical products, downloadable products, and gift certificates. Images, videos, and zoom capabilities come standard and make it easier for customers to make informed purchases with less buyer's remorse – which can reduce returns and friendly fraud.
Functionally, Shift4Shop saves merchants time by allowing bulk importing and exporting, as well as bulk editing.
Sophisticated inventory management comes standard with Shift4Shop with resupply alerts, customizable restocking rules, and customer-focused inventory controls like item hiding, backorder processing and waitlists.
Cross-Channel and Cross-Border Selling and Shipping
Integrations with mobile POS, Facebook, Shopzilla, AliExpress, Doba, Amazon, and eBay make cross-channel selling simple. Shift4Shop is also a natural choice for cross-border selling with international credit card options, digital wallets, and international shipping.
It also makes international shipping easy with real-time shipping estimates from USPS, UPS, FedEx, DHL, Canada post, Royal Mail and AU Post.
| | |
| --- | --- |
| | Free Templates and Themes |
Another improvement to Shift4Shop from 3dcart is that ecommerce merchants can choose from over 100 free mobile-friendly themes and templates. The paid templates tend to be more exciting, but merchants can customize them in three ways:
Core Theme Editor: Allows for basic changes to categories, colors, and headings
Drag-and-drop HTML Builder: The main editor for the homepage, blog page, and content pages. Merchants can add images, video(s), and more text pages.
Merchants with more technical expertise can customize layout, fonts, and styles with basic HTML and CSS code.
Shift4Shop also has a design team that can help customize a merchant's ecommerce store.
| | |
| --- | --- |
| | Wide Range of Payment Processing Options |
Aside from the opportunity to use Shift4 Payments, merchants have access to over 100 payment providers, including alternative payment options used in 19 countries – Accepta, Authorize.net, PayPal, Sage Payment, Skrill, Stripe, and Square.
There are no transactions fees, but merchants are subject to processing fees to the payment platform, including Shift4 Payments.
In response to the pandemic, Shift4Shop rolled out QR Pay, where customers scan QR codes on their phones to pay for products.
Why Developers Love Shift4Shop
Shift4Shop is a developer favorite – not just because it's easy for technical teams to customize, they can also delegate easier edits to less tech-savvy team members with multiple utilities.
Specifically, developers love Shift4Shop's:
Optimized back-end coding

Affordable range of tools and templates

A mixture of preset and customizable enhancements right in the free version

Inherent payment processor and easy integration with apps and add-ons
Integrates Payment Processors and Fraud Prevention Solutions
Integrating with payment processors and fraud prevention solutions is simple with Shift4Shop. Shift4 Payments is already built-in, and merchants can avoid cart abandonment domestically and internationally with over 100 payment options to choose from – not to mention contactless payments with QR Pay.
For fraud protection, ClearSale's experience working and integrating with 3dcart translates directly to Shift4Shop, so you can easily prevent fraud, reduce chargebacks, and deliver the highest approval rates. Our solutions will continue to integrate and protect customer transactions and your business from fraud.