Jul 2, 2021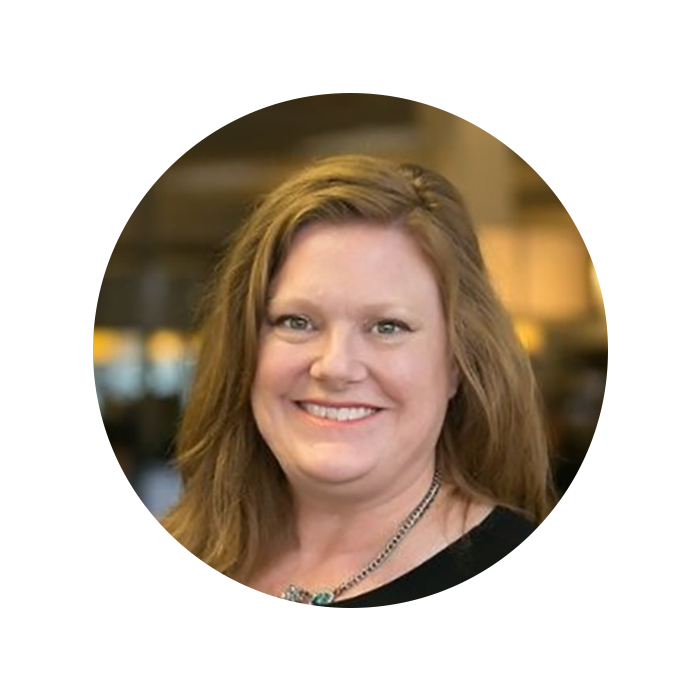 Denise Purtzer
Ecommerce Platform Profile: Salesforce Commerce Cloud
Today's online shoppers expect a lot – personalization, easy checkout, and intuitive product searching can make or break an ecommerce store.
If you can deliver what these shoppers need, you'll gain – and keep – their trust.
That's why your choice of ecommerce platform profile is so important.
If you're an enterprise ecommerce merchant looking for a robust ecommerce platform that meets those expectations with seamless integration and implementation, Salesforce Commerce Cloud should be on your short list.
In this post, we'll dive into the main features of Salesforce Commerce Cloud, its pros and cons, and how it fits in with your fraud protection solution.

A Platform for How People Shop Today
Digital sales are expected to account for 22% of worldwide retail sales by 2023. To take advantage of this growth, merchants need to provide an ecommerce experience that aligns with changes in consumer behaviors and preferences.

For example, 63% of consumers are motivated by personal recommendations – whether that's from friends, influencers, or random people who leave reviews. Those personal recommendations outweigh coupons and loyalty points, exclusive deals, and points or rewards.
Now, imagine if your store could easily and automatically make those same personalized recommendations, learning how to better serve your customers with every visit and every click.
Imagine your store becoming a personal shopper for each and every customer, unerringly suggesting items they'll love – and gaining their deep trust and loyalty as a result.
That's what Salesforce Commerce Cloud does.
Salesforce Commerce Cloud allows online merchants to create omnichannel, immersive experiences for their customers with highly personalized recommendations. At the same time, it leverages the power of integration and automation to provide merchants a comprehensive view of the business.
The list of features is extensive:
Management across multiple sites

Mobile-friendly and mobile-first design

Comprehensive, real-time reports and dashboards

Pre-built integrations and full development platform

Pricing by segment and customer type

Targeted lead-generation and A/B testing

Marketing and merchandising management

Product and catalog management
Let's take a deeper look at what makes this platform so special.

What Makes Salesforce Commerce Cloud Great
Powerful and scalable, Salesforce Commerce Cloud is widely popular within the luxury goods and fashion industry as well as lifestyle brands because it combines advanced merchandising, endless aisle, point-of-sale (POS), internationalization, and machine learning across multiple connected sites.
Here's what merchants love about this versatile tool.
Easy Integration and Upgrades
It's Salesforce, so merchants can easily integrate with any number of CRM and marketing SaaS tools in the Salesforce portfolio. They get a full picture of the business – from marketing to sales to service – to determine what's working and the factors that contribute to successes and areas of opportunity.
When Commerce Cloud is integrated with Marketing Cloud, for example, merchants can connect paid advertising, email marketing campaigns, social media posts and sales, making it easy to evaluate marketing effectiveness.
Once set up, operations, campaign management, promotions and even A/B testing of lead-generating campaigns are a cinch to manage without much assistance from IT.
Because it's a SaaS platform, new features and upgrades are available in real time and can be added through the administration panel with little to no technical support.
B2B Commerce
B2B merchants who simply want to implement Salesforce B2B Commerce can choose from Lightning Experience or Visualforce, depending on the type of experience they want to offer customers.
Visualforce is less dynamic and requires more waiting on a server, where Lightning Experience is dynamic, immersive and mobile friendly. Unless you are content with website that doesn't translate well to mobile, Lightning Experience makes it easy to create a store complete with search, cart and checkout functionality. Data managers and marketers can easily import account, product, pricing and entitlement data. Overall, Lightning offers far more functionality.
Comprehensive AI Tools
When it comes to artificial intelligence, Salesforce really shines. Their Einstein AI, next-generation platform replaces third-party extensions and manual data analysis. Instead, it uses predictive intelligence to suggest targeted products to each customer, creating customer loyalty and improving conversions.
An option to buy from anywhere – website, mobile site, app or social media platform – appeals to shoppers' need for instant gratification and further increases sales.
This level of personalization and attention to consumer habits is what makes shopping experiences on Salesforce Commerce Cloud that much better for customers and profitable for your business.
Single Platform, Multiple Functions
Salesforce Commerce Cloud is ideal for enterprise merchants with multiple storefronts and brands, as well as those with a strong international presence. One backend platform is all you need to manage inventory and product availability, billing and pricing, and other operational processes across all brands and stores.
Product information, images, catalogs, categories, and content live on a single platform and can be updated universally, shared across sites or merged as necessary. Multiple currencies, conversion rates, and languages are accommodated as well.
Made for Mobile
To say that Salesforce Commerce Cloud is mobile-friendly is an understatement. This ecommerce platform is designed for mobile shopping and delivers a superior experience in the mobile environment.
That doesn't mean your customer won't want to shop on your website or in your brick-and-mortar businesses, but don't be surprised if they prefer to shop on their mobile devices.
In ClearSale's Consumer Behavior Analysis Study published earlier this year, we found that 50% of consumers most likely use a tablet or mobile phone to shop online. When we looked at specific countries, 63% of U.S. consumers most likely prefer mobile commerce, followed by the UK (54%), Mexico (45%), Australia (45) and Canada (39%).
First-Class Customer Support
Merchants get the 24/7 continuous support that is a hallmark of all Salesforce Cloud solutions. From triaging issues to code fixes to addressing security concerns, Salesforce Commerce Cloud offers online merchants a superior level of customer support.

Why Developers Love Salesforce Commerce Cloud
Salesforce Commerce Cloud is a developer's dream. Easy to implement and customize, non-technical staff can quickly learn how to use the tool without much ongoing developer support. Basically, Salesforce runs itself.
Specifically, developers love Salesforce's:
Intuitive code with out-of-the-box classes and methods

Range of tools and resources that offer everything a developer needs

Creative freedom to create virtually any store or storefront

Easily customizable storefront and business manager with add-ons and complete documentation
Integrates Payment Processors and Fraud Prevention Solutions
When it comes to integrating with payment processors and fraud prevention solutions, Salesforce is a favorite as well. Salesforce integrates with most payment platforms and was among the first ecommerce solutions to offer Apple Pay online.
Given that the checkout process and lack of payment choices are among the top reasons for cart abandonment, Salesforce's versatility further makes this solution a preferred option.
And what of fraud protection? All the trust merchants engender with customers by using Salesforce Commerce Cloud can be erased in a heartbeat if their fraud protection solution doesn't integrate properly with the platform. That's why ClearSale works hand-in-hand with Salesforce Commerce Cloud to address prevent fraud and deliver the highest accuracy in approval rates. Our solutions integrate seamlessly to ensure that customer transactions are safe and your business is protected from fraud.

The Bottom Line on Salesforce Commerce Cloud
If you want to go to market faster, target and reach more customers, and generate more sales revenue, Salesforce Commerce Cloud is an ideal solution.
Next-generation AI, personalization, and seamless integration with other Salesforce tools make this ecommerce platform perfect for companies looking to generate brand loyalty and conversions.
At ClearSale, we work with ecommerce merchants to select the right online platform for their business goals and set them up to quickly integrate with our fraud protection solution. If you are investigating ecommerce platforms, looking for a fraud prevention solution, or trying to integrate with Salesforce Commerce Cloud, we're here to help.