Aug 20, 2021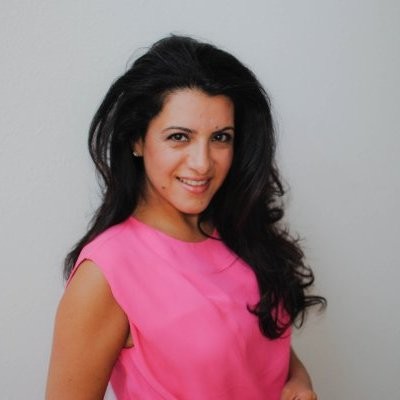 Bonnie Moss
Rick Sunzeri Joins ClearSale as Director of Enterprise Accounts
Seasoned sales executive to lead North American growth for global fraud prevention platform
MIAMI, FL (August 17, 2021) -- ClearSale (https://www.clear.sale), the global leader in fraud protection for ecommerce businesses, has announced the addition of Rick Sunzeri to their leadership team. Sunzeri will be helping the long-established fraud prevention organization with enterprise-level accounts and in expanding its visibility in the North American market.
Grounded in a sales background for complex network solutions and SaaS products, Sunzeri made the transition to the fraud industry nearly five years ago. Moving from first Signifyd and then Forter, Sunzeri was drawn to ClearSale because of the platform's longevity, sophistication, and flexibility that allows it to bring the right solution to enterprise customers while also offering solutions for small-to-medium businesses.
"I'm excited to be part of such a talented and dedicated team," said Sunzeri. "When the opportunity to join ClearSale came about, I recognized them as a cornerstone of the fraud industry and took some time to look more closely at the platform and solution. My choice was clear once I'd done that - I knew I wanted to be a part of this team."
Sunzeri cites ClearSale's unique offering and approaches to the market as differentiators in what is becoming an increasingly crowded space. Scale, expertise, and innovation make the ClearSale solution stand out in the global ecommerce market, helping merchants protect revenues while providing a nearly frictionless buyer experience across multiple platforms. As a leader, Sunzeri intends to bring the principles that he has used as a high school football coach, inspiring others to achieve at a higher level than they thought possible.
"Rick has such a wealth of knowledge and experience that our enterprise customers will be able to tap into," said David Fletcher, ClearSale's Senior Vice President. "He has a mastery of the fraud space at that level and will be able to guide these larger-scale businesses in understanding the risks that both fraud and false declines pose to their bottom line, as well as help them design a program that meets their operational needs and revenue goals."
For enterprise businesses looking to learn more about ClearSale's platform, Rick Sunzeri is available to answer any questions. He can be reached at rick.sunzeri@clear.sale or you can connect with him on LinkedIn.
About ClearSale
ClearSale offers the most complete ecommerce fraud protection, combining cutting-edge statistical technology with the world's largest team of specialized fraud analysts for a balanced, comprehensive, real-world approach. Trusted by over 4,000 customers worldwide and touting a 99% retention rate, ClearSale is the first company to offer chargeback guarantees and the largest company focused on global card-not-present fraud prevention. ClearSale helps businesses prevent fraudulent chargebacks without interfering with the online shopping experience. As a result, clients can sell more, safely, even in dynamic or challenging international markets. More information at https://www.clear.sale or follow on LinkedIn, Facebook, Instagram, YouTube or Twitter @ClearSaleUS.
PRESS CONTACT
Bonnie Moss
Moss Networks
bonnie@mossnetworks.com
818-995-8127