Jan 5, 2021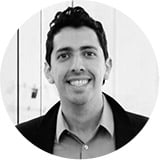 Rafael Lourenco
Retailers Need to Fully Accept Mobile Device Shopping in 2021
Retailers need to turn the disruption caused by the pandemic into an opportunity, and this opportunity exists online, explains a leading analyst. Retailers need to identify and follow consumer trends.
It is especially important that retailers remain cyberaware, especially for the post Christmas sales. This important is emphasized by Rafael Lourenco, EVP and Partner at ClearSale. The analyst is especially concerned about how changing consumer behaviors have altered the ecommerce landscape and which retail trends will carry over into 2021.
Lourenco explains to Digital Journal that, without a doubt, 2020 was a year of unexpected disruption. Taking the UK. the ecommerce market had grown exponentially in the past decade and the numbers have especially surged due to the global pandemic. In June, 2020 for instance, the percentage change in monthly Internet retail sales skyrocketed to 73.4 percent compared to 13.1 percent in March.
This growth signalled a long-term shift toward online shopping. As a result, Lourenco explains that the sector has seen "retailers creating a multichannel strategy with a renewed focus on digital commerce".
Although the future is uncertain, Lourenco advises retailers to have a plan in place to handle the next year. Some of the most noteworthy industry trends that Lourenco believes should be top of mind for retailers going into 2021 are:

Expand the ecosystem
With the UK, Lourenco finds that 31 percent of consumers aged 65 and above are planning to increase their online shopping habits post-pandemic. In light of this, Lourenco notes that ecommerce brands must cater to their needs and create a secure ecosystem for them to shop in.

Embrace mobiles
Since nearly 60 percent of online transactions were made via smartphones in 2019, a number that is expected to grow 71 percent by 2023. This means, Lourenco explains, retailers must create a seamless mobile shopping experience, while reducing the risk of mobile fraud.
Fraud prevention
Lourenco explains that ClearSale's recent consumer study shows that consumers are less likely to place an order with a merchant after a false decline. To ensure they do not lose valuable customers, retailers will need to balance fraud prevention and CX.
As the popularity of online shopping grows, so does the risk of ecommerce fraud. According to Lourenco, extreme changes in consumer shopping habits means that retailers need to adjust their strategies for 2021 so that they are better positioned for success.
Original article published here: http://www.digitaljournal.com/business/retailers-need-to-fully-accept-mobile-device-shopping-in-2021/article/582917#ixzz6i8I0TmBk