Nov 29, 2019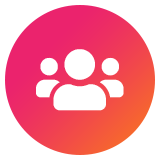 Chargeback & Fraud Protection Team
PWAs: Taking Mobile Shopping to the Next Level
Consumers are increasingly turning to mobile shopping. In fact, more than 40% of online purchases in 2017 were made via mobile devices. With this shift away from desktop ordering, merchants need to make sure the browsing, buying and checkout process remains seamless for shoppers.
For many merchants, progressive web applications (PWAs) can help.
Put simply, PWAs are websites that have the look and feel of an app. They've got the same information and the same capabilities. But they don't require users to download a space-hogging mobile app; they use the latest web technology and browsers to deliver app-like experiences.
As these specialized web pages combine the familiarity of web browsers with the power of a mobile experience, they're increasing in popularity. And they just might be what e-commerce merchants need to take their mobile shopping to the next level.
Benefits of PWAs
There are many reasons — like increasing conversions and session length — PWAs are becoming a bigger part of e-commerce, but here are some of the most significant ways they benefit merchants and shoppers.
Convenience
Customers appreciate that using a PWA-powered webpage gives them the same immersive access they'd get from an app — all without having to download an app that will take up valuable space on their mobile devices. Customers can even "install" PWAs onto their browser's home screen, making it run just like any other app they've downloaded.
Check It Out: The BookMyShow PWA is 180 times smaller than its iOS app. It also allows checkout within 30 seconds, resulting in a greater than 80% increase in conversions.
Improved Security
Because PWAs are built on HTTPS and modern web protocols, they're more secure than most native apps. What is most impressive is in many cases the ability to access PWAs offline. There are less features but depending on the data the users can still benefit.
With cybersecurity on the horizon for 2020, you can bet brands will be addressing security protocols to ensure their business and their customers are protected from fraudsters.
Increased Customer Satisfaction
More than 50% of users will abandon a site if it takes more than three seconds to load. And once the site loads, customers expect immediate responses.
PWAs typically load in less than three seconds, using specialized scripts that run in the background, and they respond quickly to touch. This responsive mobile experience makes it easier for customers to find what they're looking for and complete their purchase. Resolving site speed using progressive web applications is solving one of the longest standing challenges of mobile marketing.
Check It Out: Housing.com learned that even an improvement of one second in load time could boost conversion rates, so the company implemented a fast PWA that uses less data and engages users.
Improved SEO
Because PWAs are technically websites, their content can be indexed on and become discoverable by search engines. This gives merchants new opportunities to optimize their SEO practices and reach a wider base of users, when compared with their native app counterparts.
The technical SEO benefits of an engaging user experience such as site speed and security are even more of a reason for enterprise stores to invest in a progressive web application strategy for their online store.
Reduced Costs
Merchants can quickly and cost-effectively roll out new features, updates and improved functionality to customers using PWAs. They also eliminate many customer support requests as well as the expenses incurred for development teams to design and build multiple versions of native apps. In fact, PWAs cost an estimated 10 times less than a mobile app.
Shoppers benefit from always having the most current version of the mobile shopping app available to them, and many PWAs let users cache data so they can use features even while offline, increasing mobile data usage savings.
Check It Out: Starbucks has launched a PWA that lets customers browse menus and add items to their carts — and they can do this seamlessly even while offline.
Is a PWA in Your Mobile Shopping Future?
While the rise in PWAs might mean the eventual demise of native apps, merchants don't need to feel pressured to make the switch immediately. Not all browsers, e-commerce platforms and content management systems currently support PWAs. And PWAs currently can't leverage such features as biometric scanners or GPS.
Plus, there are some merchants who might not be a good fit for PWAs. Merchants selling just a small number of SKUs — or who have a customer base who always know exactly what they want — might find that creating a PWA requires time and money that could be better spent elsewhere.
Merchants should also consider the other technology they're using (or might be using in the future). E-commerce retailers using antiquated software might simply be unable to develop compatible PWAs, while if moving to a new e-commerce platform is anywhere on the horizon for a merchant, it's probably best to hold off on developing a PWA.
How to Get Started
If developing a PWA sounds like a smart e-commerce strategy for your mobile shopping business, start by analyzing your customers and understanding what they need and what they want in a mobile shopping experience. You'll also want to look at your entire e-commerce strategy to make sure you're doing everything you can to deliver that exceptional customer experience.
Merchants will also want to consider how to protect their customers from the rising risk of card-not-present fraud. As fraudsters get increasingly sneaky, they're looking for an easy target. And your online business could be their next victim. But with ClearSale's managed services solution, fraudulent transactions are stopped before they're processed — building customer trust and saving retailers from tens of thousands of dollars in losses.
For more insight into the advantages of managed services for your growing e-commerce business, download our free e-book, "Is a Fraud Managed Services Solution Right for Your Business?