Feb 18, 2018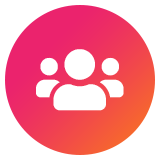 Chargeback & Fraud Protection Team
Protecting Your Hotel Business From Chargebacks
The hospitality industry is no stranger to chargebacks. And for businesses of any size — from independent bed and breakfasts to major hotel chains — these transaction reversals can be devastating. The damage comes not just from fees and penalties, but also from lost revenue, empty hotel rooms, dissatisfied guests and at-risk merchant accounts.
While hotel owners and managers may be unable to eliminate every chargeback, they can reduce the frequency and damage — if they know what to look for.
How Are Hotels Victims of Chargebacks?
Because hotels accept credit cards, they are at risk for chargebacks.
There are four main categories under which a hotel might experience a chargeback:
True fraud.

A fraudster uses stolen credit card data and cardholder information to pay for their stay.

Legitimate complaints.

A customer had a negative experience during their stay and requests compensation.

Chargeback fraud. Both chargeback fraud and friendly fraud involve an invalid use of chargeback rights by a cardholder. But chargeback fraud is a purposeful misapplication of these rights Friendly fraud. Friendly fraud occurs when a cardholder disputes a purchase because they forgot they made the purchase, another family member authorized the purchase, or even misunderstood the return policy..
Within those broader categories, certain chargeback scenarios are common in the hospitality industry:
1. Failure to Cancel
A customer neglects to cancel their reservation according to the hotel's cancellation policy, but they feel they shouldn't be responsible for the charge since they didn't use the room.
2. Claims of an Unsatisfactory Experience
A customer stays at the hotel for the term of their reservation but makes the (fraudulent or legitimate) claim there was something negative about their stay that justifies compensation.
3. Testing Card Limits
A fraudster may make a reservation simply to test the validity of a stolen credit card before making fraudulent purchases elsewhere.
4. Not Recognizing the Business Name
The business name of the hotel that displays on customer statements sometime differs from that of the hotel itself, leading to a chargeback when the customer sees an unfamiliar charge.
5. Unexpected Charges
There may be times when hotel guests see unexpected charges on their cards — like for booking deposits or post-visit minibar adjustments — that cause them to file chargebacks.
6. Disagreement Over Billed Amount
If a guest feels they've been overcharged for a stay based on a previously agreed-to rate, they may seek a refund.
7. Disputes Over Damages
A hotel may assess charges for property that they believe a guest damaged or stole during a stay. If the guest disagrees with those charges, they'll seek a refund.
How the Hospitality Industry Can Protect Itself Against Chargebacks
With an estimated 55% of credit card fraud coming from the hospitality industry in the United States, hotels are eager to prevent fraud and chargebacks. Here are some tips to help hotels protect their business:
Use an address verification service to confirm the mailing address of the cardholder matches the billing address of the credit card.
Provide easy-to-find billing, cancellation and refund policies throughout company websites, on booking pages and in all correspondence so guests know what charges to expect on their credit cards.
Check credit cards being used to book reservations against credit card issuers' electronic Card Recovery Bulletins, which list lost, stolen, counterfeit and other problematic credit cards.
Implement 3-D Secure solutions (like Verified by Visa or Mastercard SecureCode) to add an extra layer of identity verification to the reservation process.
Try to resolve customer complaints before they escalate to chargebacks. Refunds are easier to manage and less expensive than chargebacks.
How the Right Fraud Protection Solution Can Reduce Chargeback Costs
When you're running a successful business, you want to focus on growth — not on fighting chargebacks. But with fraud in the hospitality industry showing no signs of slowing down, that's exactly what many hotel managers and owners must do. Disputing chargebacks costs your business valuable time, money and resources — and it risks damage to your reputation and the termination of merchant accounts.
With the right outsourced fraud protection solution in place, businesses in the hospitality industry can have the peace of mind that comes from knowing they are protected from evolving fraud patterns and from chargeback fees and penalties arising from fraudulent transactions. Contact a ClearSale analyst today to learn how our unique chargeback insurance guarantees you'll never again pay for chargebacks.